This post may contain affiliate links. Read our disclosure here.
This post is sponsored by Mirum, all opinions are 100% my own.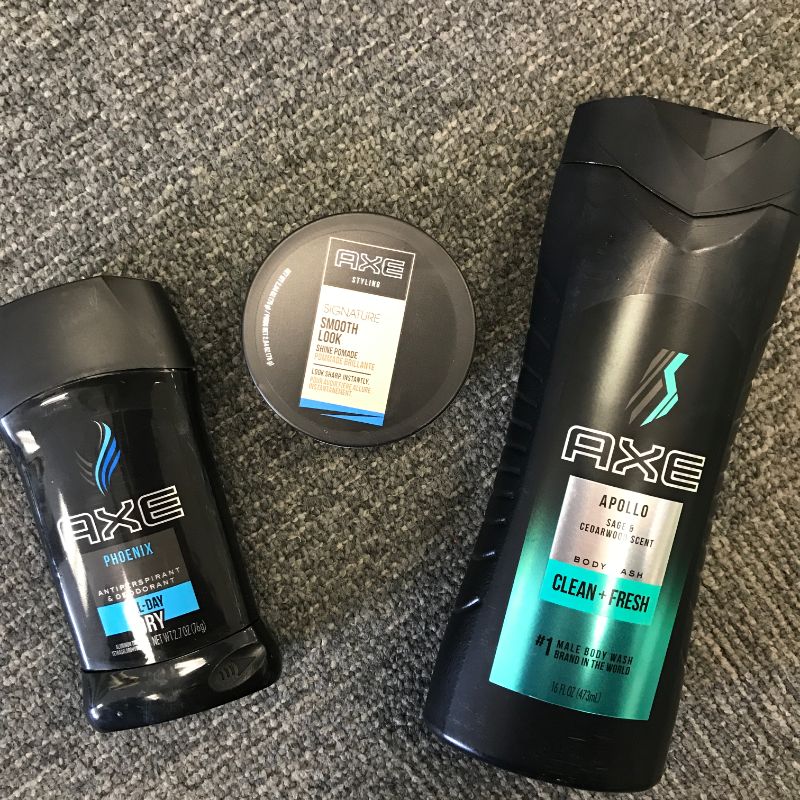 Axe wants to help all mom's break the ice with their boys about cutting through the stink and getting past the nitty gritty in teen hygiene.  While I have no boys… I can tell ya the conversations that are left up to mom aren't easy and the teens definitely don't want to listen.
If you have teen boys, you know they already love AXE products, so take advantage of something they already like to help drive home the lesson.  Not only are you giving your son the confidence he needs, but you're also helping him look, smell, and feel great.
This week you can head to CVS and get all his favorites on sale!  Now through Saturday 6/15 CVS has AXE products on sale Buy 1 Get 1 50% off, plus you will get an ExtraBuck Reward when you buy two items!
$2 ECB WYB (2) Select AXE Personal Cleansing Deodorants or Hair Care, B1G1 50% off, limit 1
Axe 2-in-1 Hair Care, 16 oz, $6.79
Axe Deodorant, 3 oz, $5.99
-$1 off AXE Deodorant Stick, excl trial and twin packs, Ibotta App mobile app
-$2 off Axe Hair Care product, excl multipacks and trial, limit 2, RMN 06/09
-$1.75 off AXE Deodorant Sticks or Body Sprays single pack or Wipes 25 ct, excl trial size, CVS eCoupon


(Buy (1) Axe Hair (1) Deodorant, use $2 and $1.75 off, and Ibotta, makes it $1.51 ea.)
If you are new to the world of men's hygiene products here's a breakdown of some of the popular AXE items.
Axe Phoenix 2-in-1 Shampoo and Conditioner, 16oz – good for the gym, dorm, and on- the-go.  The 2-in-1 formula is easy, quick and leaves them with clean, soft, touchable hair.
AXE Body Wash for Men, Apollo, 16 oz – A classically masculine fragrance, this has helped make Axe the #1 World Male Body Wash Brand.
AXE Phoenix Deodorant Stick – Provides all day freshness and odor protection to keep them fresh for longer.  It's strong enough to ensure 24-hour protection.
AXE Clean Cut Look Classic Pomade – Help tame unruly hair and combat pouf. Ideal for short to mid-length hair, it lets them create a variety of structured styles while providing a medium hold and a finishing shine.
AXE Apollo Deodorant Wipes 25 ct. – Featuring their classic, Apollo scent, AXE Apollo on-the-go deodorant wipes help wipe away odor for a refreshed feeling anytime, anywhere. Use them to freshen up throughout the day – post workout or before a night out!