This post may contain affiliate links. Read our disclosure here.
It's a good time to be a consumer of television and movies, since there are so many options for you to watch things from the comfort of your home. As time goes on, the prices go down and the accessibility goes up, which is a good thing, but it can also make it hard to decide which is the best option for you and your family.
Today I'm comparing streaming video services from Netflix to Prime Video to Hulu and many more. I've even got a handy chart so you can see which ones fit your budget!
Comparing Streaming Video Services
Did you know Netflix has been around since 1997? Back then, you couldn't stream things online, but since then Netflix has grown to be the biggest streaming service. It offers 5,800 titles (movies and TV shows) in the United States, and there are no ads. There are different price points depending on how many screens you want to be able to watch at one time, but on each level you can have up to 5 profiles. There's even an option for a kid profile with limited content based on ratings. And unlike most of the other streaming services, Netflix allows you to block specific shows and movies from different profiles. You can also lock profiles, so for example, you could set your kids' profiles to appropriate settings, then lock the adult profiles in your house so no one has access to any PG-13 or higher content.
Apple TV Plus is one of the newer streaming options. And you don't have to have an Apple TV to use it! You can download the app on Apple and Android devices. Unlike the other streaming video services, there are limited titles as it's focusing on new, original content. So there is not a huge backlist of TV shows or movies. You can set up multiple users with Family Sharing, and you can block content based on ratings (but not specific shows). There is a 7-day free trial if you want to see what's offered.
Hulu has two versions that you can choose if you only want streaming video. There is one option for $5.99/month with ads, and an option for $11.99/month with no ads. We got a few months of no ads at a discounted rate on a Black Friday deal, and I have to say, it was hard to go back to the ad version! You can also get Hulu in a bundle for $12.99/month with Disney Plus and ESPN. Hulu has about 2,700 titles in its library, and you can have up to 6 profiles with each subscription. There is also an option for a kid profile with limited content.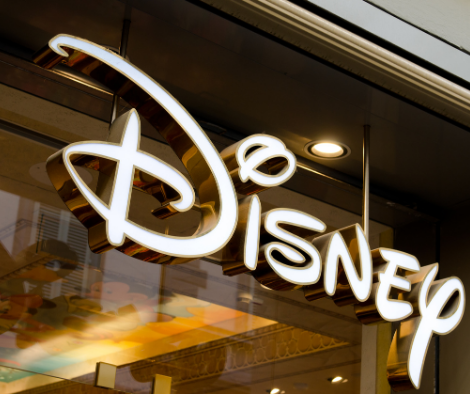 Disney Plus has been around for a couple years, and it's quickly becoming a place to watch some of the best shows. You have access to all of the Marvel, Star Wars, and Pixar titles, as well as National Geographic shows. There are no ads and they continue to add older movies that Disney owns the rights to (for example, I just found out The Sound of Music is on Disney Plus!). You can have multiple profiles and also create kid profiles with limited titles. There's also the ability to download shows and movies for when you're offline.
Prime Video is unlike the other services I've mentioned because you can rent or buy additional titles through the service. Also, even if you don't have a subscription, you can still rent or buy titles through Prime Video—you just won't have access to the free content. If you're an Amazon Prime member, you get access to Prime Video for free! There are 12,000+ free movies and 2,000+ TV shows. Lately there have been some ads, but only for other Amazon shows, and you can usually skip them. Amazon produces original content and lets you download titles. Like the other services, you're able to create multiple profiles, including a kid profile with content for ages 12 and under.
Which Streaming Video Service is Best?
I can't really tell you which is best, but one way to decide is to check out a website like Reelgood. You can create an account and choose which streaming video services you have or are interested in, and then you can search for movies and shows and see which services might offer them. If there is a specific TV show that you've been wanting to watch, it might be worth it to pay for a service for one month as opposed to buying the show in some other format.
Another way to decide is to consider what's most important to you: price? ability to block content? new shows or access to old movies? Here's a chart comparing streaming video services.
Another problem I know some people have is realizing they're subscribed to too many! The average American is subscribed to 4, which adds up over the course of a month. We have had success in the past with suspending or canceling one subscription for a few months and then seeing if we missed having it.
Do you have a favorite streaming video service? Let us know in the comments!