This post may contain affiliate links. Read our disclosure here.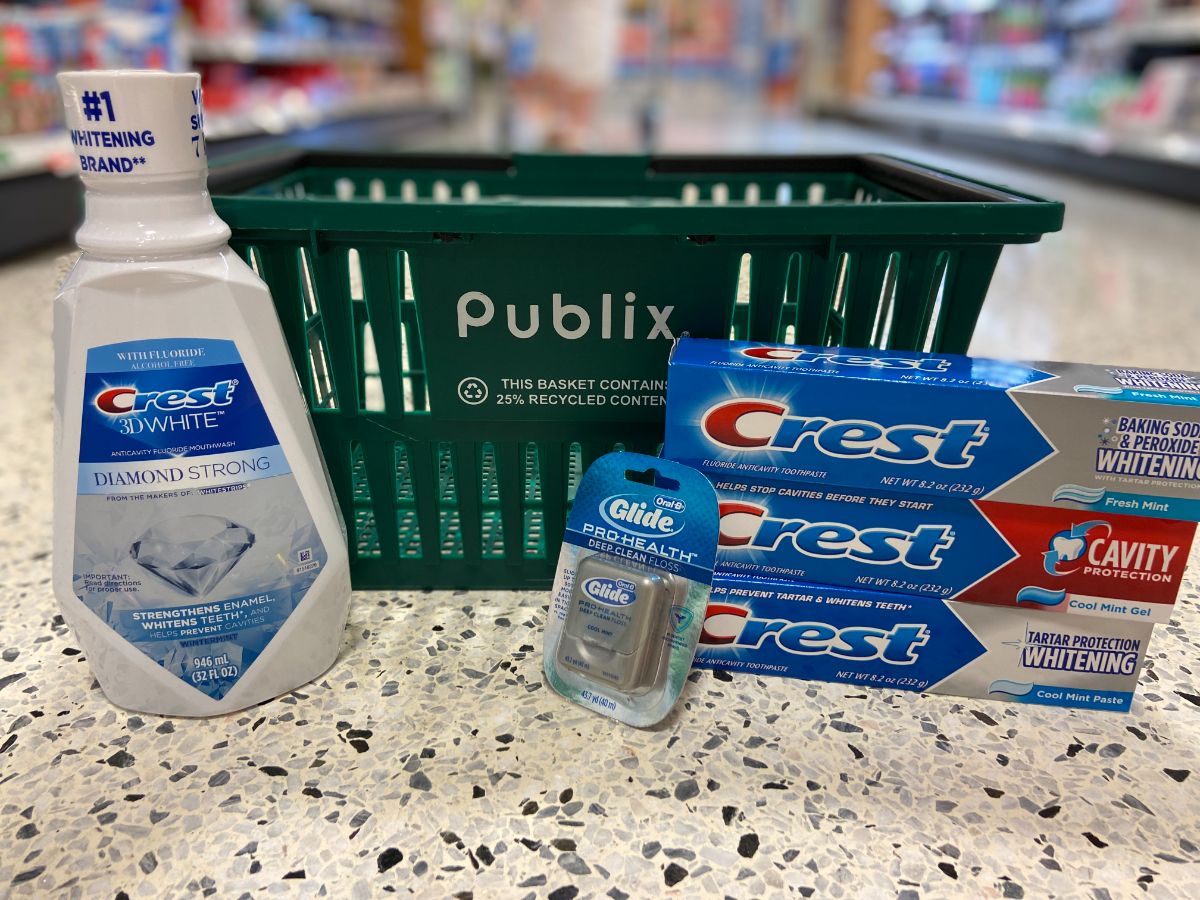 Head into your local Publix this week and get deals on Crest Toothpaste, Crest Rinse, Floss Picks and more!
Now through Wednesday 6/8 (or Thursday 6/9 for folks in Florida) you'll find lots of Crest and Oral-B products on sale.  Plus we have new coupons that just came out in this past Sunday's Brand Saver insert.
Make sure to check your Publix digital coupons too, there are a few different Crest and Oral-B new digital offers to load.
If you've never used Publix digital coupons, you will create an account and give your phone number.  Enter your phone number at the credit card pad at checkout and any digital offers you've loaded that apply to your purchases will come off automatically!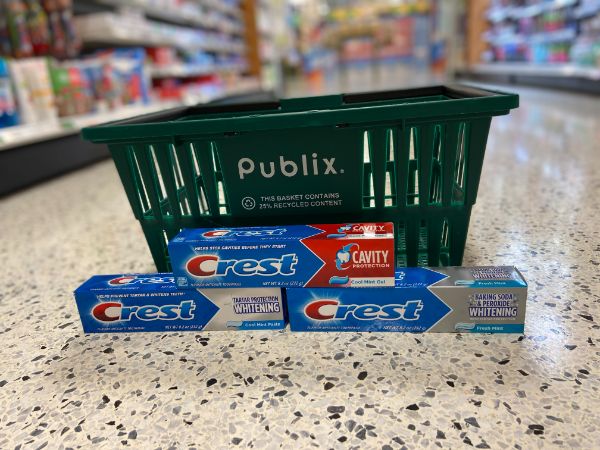 Here are this week's Crest & Oral-B deals:
Crest Toothpaste 8.2 oz, $2
-$1 off Crest toothpaste or liquid gel, 3 oz+, excl 4.6 oz Cavity, Baking Soda, Tartar Control/Protection, Kids, limit 2, PG 05/30


(makes it $1)

Crest 3D White or Pro-Health Rinse 946 ml or 1L or Oral-B Glide Floss 35-54.7 oz or Floss Picks 75 ct, $1 off
-$1 off Crest mouthwash, 473 ml/16 oz +, limit 2, PG 05/30
-$1 off Crest Mouthwash, 473 mL 16 oz+, Publix eCoupon
-$1 off Oral-B Glide Manual Floss, Floss Picks, Interdental Brush or Interdental Picks, Publix eCoupon
For the Crest mouth rinse and Oral-B floss you'll find items starting at $3.99. With the sale and coupons you can get items as low as $1.99!  The final price will depend on the items you grab, but no matter what you get you'll save $2 off by stacking the sale and coupons.