This post may contain affiliate links. Read our disclosure here.
Looking to make an easy snack a little bit more of a treat? This easy caramel popcorn fits the bill. You probably have everything you need in your pantry, and it only takes a few minutes (plus the time it takes to make the popcorn!). Get this started and turn on a movie for a fun family night (scroll down for movie ideas!).
Easy Caramel Popcorn
You're going to start with about 6 cups of cooked popcorn. I always prefer to make ours fresh, but you could use some that was already made if you need to.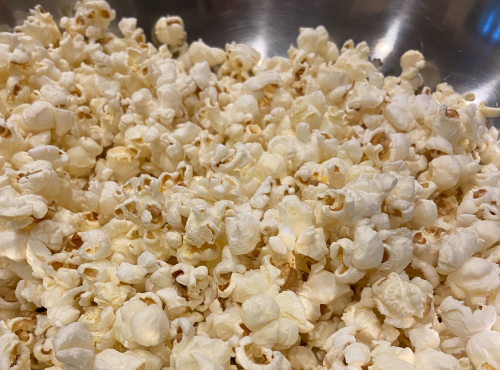 If you're popping your own, that works out to about 1/4 cup unpopped kernels. We have an air popper, but you can pop in oil as well.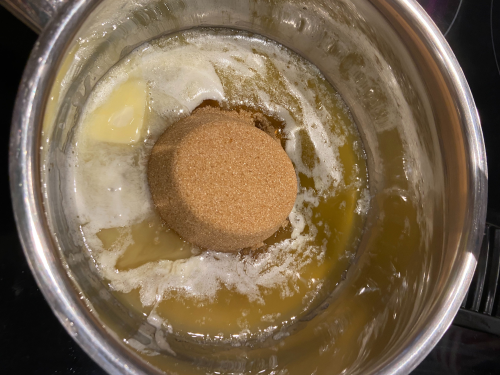 Then you're going to melt butter, brown sugar, honey, vanilla, and salt in a saucepan.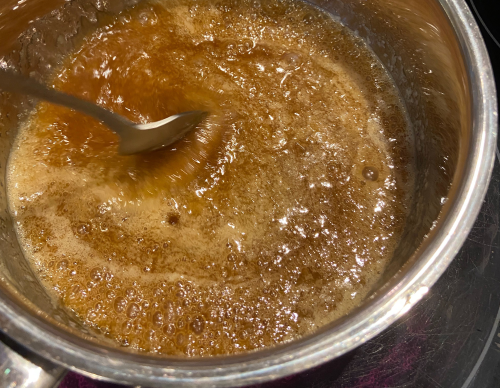 Heat it until it comes to a rolling boil, then remove it from the burner.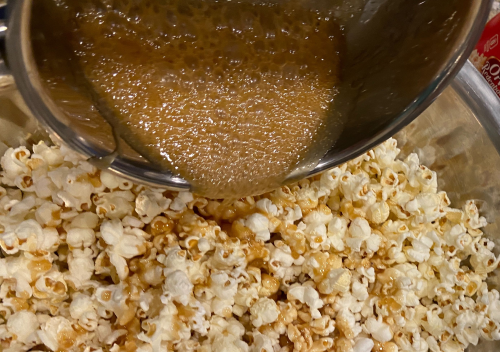 Then all you have to do is pour it over the popcorn and stir to combine! This is best served right away, but it's still plenty good later.
Ingredients
6 cups popcorn (about 1/4 cup unpopped kernels)
1/2 cup brown sugar
1/4 cup honey
4 tbsp butter
1/2 tsp vanilla extract
salt to taste
Directions
If you haven't already, pop your popcorn!
Then melt the butter in a saucepan and mix in all the other ingredients until it reaches a rolling boil.
Pour over the popcorn, stir to mix, and start eating.
Created by SouthernSavers.com
This would be a delicious treat to eat during a family movie night!