This post may contain affiliate links. Read our disclosure here.
If the coffee places are doing the pumpkin drinks in August, I think it's fair to make pumpkin muffins in August, even if it's still blazing hot. I love pumpkin and keep it on hand year round to make muffins, breads, sauces, and more. I was craving a little bit of a treat but didn't want to go overboard, so I added some oats to my favorite muffin recipe and sweetened them with pumpkin and a very small amount of sugar relative to the recipe. I hope you try them and enjoy them!
Easy Pumpkin Oat Muffins
As long as you have pumpkin on hand, you probably have everything else you need to make these muffins.
If you want to use vegetable oil or coconut oil, you can use those in place of the butter.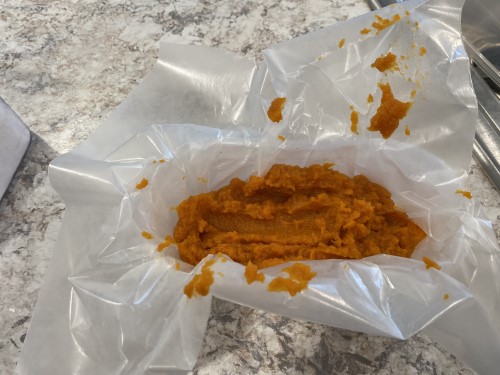 A quick side note: This recipe calls for 1 cup of pumpkin, which is only about a half a can. I put the other half of the can in a container with wax paper and froze it and saved it for a pumpkin pie smoothie the next day.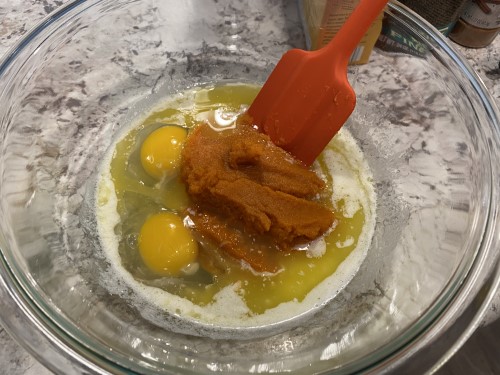 Back to the muffins! These only need one bowl to make. Stir together the wet ingredients: melted butter or oil, eggs, pumpkin, and then the sugar.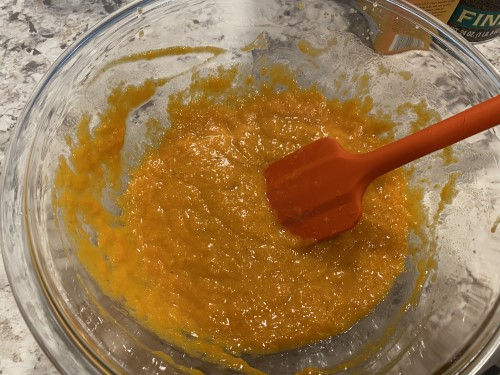 It will look like thick pumpkin when you're done.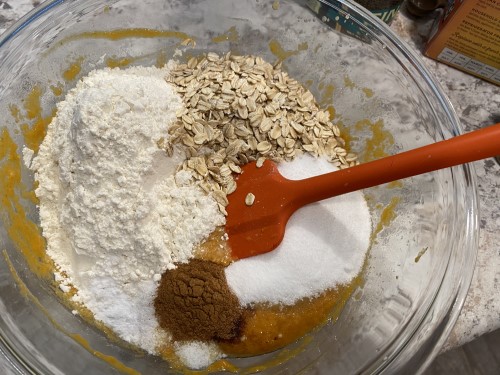 Then add the dry ingredients.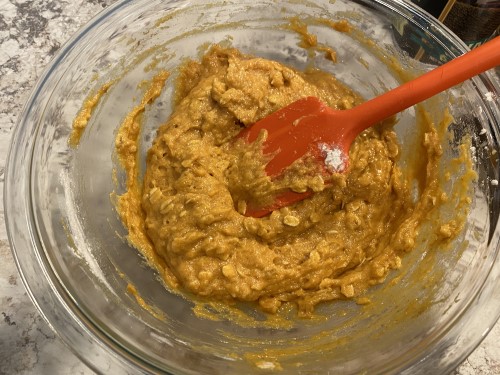 Stir gently and don't overmix.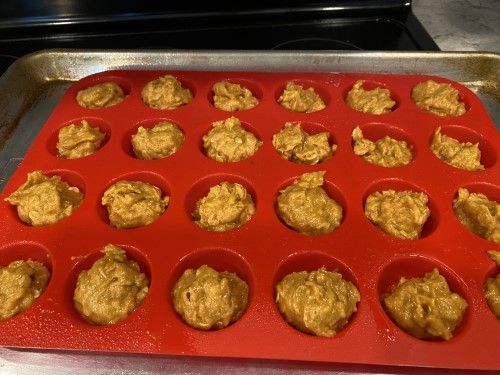 I made mine mini muffins. It made about 36 total. You'll bake them for about 15 minutes or until the top bounces back when you touch them.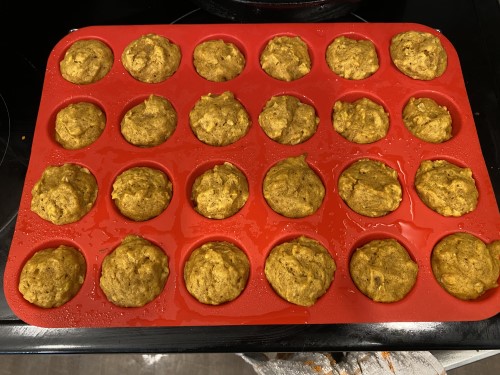 These are great because you can literally pop a whole one in your mouth!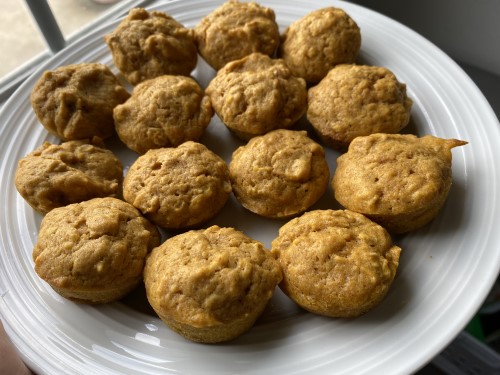 If you don't want to share these, then may I recommend eating a few with your afternoon coffee? These are just perfect to get ready for fall.
Ingredients
1.25 cups flour
1/2 cup rolled oats
1/2 tsp baking soda
1/2 tsp salt
1 tsp cinnamon
2 eggs
1/2 cup sugar
1 cup canned pumpkin
1/2 cup butter
Directions
Preheat oven to 350.
Mix together melted butter, eggs, pumpkin, and sugar.
Add flour, oats, baking soda, salt, and cinnamon, stirring gently and being careful not to overmix.
Fill any sized greased muffin tin, filling each cup about 2/3 full. For large muffins, bake 18-21 minutes. For smaller muffins, bake 13-15 minutes.
Created by SouthernSavers.com