This post may contain affiliate links. Read our disclosure here.
This post is sponsored by Conagra, but the opinions expressed are my own.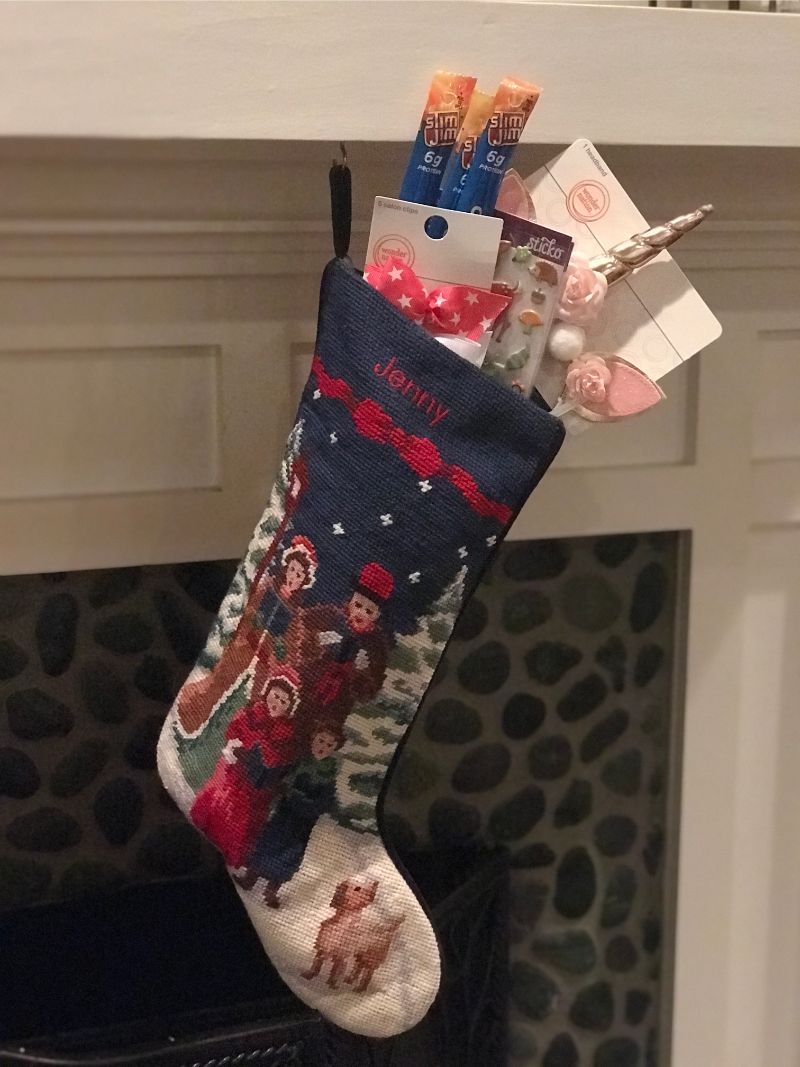 My favorite part of Christmas is always the stockings!  I have a blast hunting for deals and filling them with tons of things that everyone will love.  Our tradition is to open stockings first before breakfast, then wait for the rest of our family to arrive and open presents later in the morning.  That means the stocking needs to have things to play with (and snacks to eat) to help tide folks over until all the other festivities begin.   
Slim Jim and Conagra want to help you make a great stocking that everyone will love.  Load up on all their favorite snacks plus here are a number of other items to add in that they'll enjoy.  
Easy Stocking Stuffer Ideas
Slim Jim Snack Sticks
David Sunflower Seeds
Crunch 'n Munch
Coffee or Tea
Crayons or Markers
Coloring Books (even for adults)
Puzzle Books
Lip Gloss
Brain Teaser Games
Stuffed Animal
Bubbles
Silly String (a huge hit in years past)
Glow Sticks
Travel Games
Hair Bows & Headbands
Fun Socks
Nail stickers and/or polish
Flashlight
Seed Packets
Note Pads
Pens & Highlighters
Stickers
Ornament
DIY Craft Kit
Want to make stockings a breeze?  Go with Walmart Online Grocery pick up and load up on all the items you need without having to go into the store.  You can also save a little money if you've never used Walmart pick up. For first time pickup customers, use code WOWFRESH to get $10 off your first $50+ order.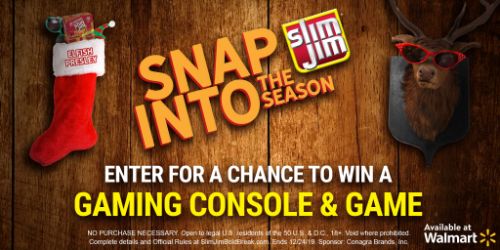 Enter to Win a Gaming System & Game
Head over to SlimJimBoldBreak.com and get even more stocking ideas.  Plus you can put together a digital stocking and be entered to win a gaming system with a triple-a game!  Now you can wow them with a great stocking and a huge gift.
Slim Jim Snack Sticks are America's #1 brand of meat sticks.  They are made with beef, pork, and chicken and are individually wrapped for an easy meat snack on-the-run.  For anyone doing keto this season, checkout the Slim Jim Mild Smoked Snack Sticks that have less than 1 gram of sugar per serving.  Or go big and get them Slim Jim Monster Sticks with 11 grams of protein. That will definitely curb their hunger if dinner is running late!  All of these come in packs of 18-26 ct. snack sticks.
Grabbing large packs of Slim Jim Sticks reminds me of a huge tip to save on stockings… look for multiple quantity items and split them up.  Whether it's Slim Jim's or fun socks and brain teasers, grabbing a box with multiple items is always cheaper than getting one at a time!