This post may contain affiliate links. Read our disclosure here.
Our family loves all that ABC Mouse and Noggin have to offer when it comes to educational screen time. Sometimes, however, the kids just want something a little different. It's nice to provide them with plenty of options to explore on their tablets while still knowing their minds are engaged. It's also nice to get that content without having to spend a dime, so I sought out a bunch of free educational apps for kids.
Many educational apps for kids claim to be free, yet are very limited and tend to bombard your kids with pop-ups encouraging in-app purchases. I want to know that an app is 100% free and that my child has access to all the app has to offer. That's why I compiled this list of educational apps that are truly 100% free. No in-app purchases.
This list contains apps that are available for both iOS and Android systems, so whether you have an Amazon Fire or an iPad, you'll be able to download them directly to your child's device. They encompass a variety of subject areas, and I have included their suggested ages so that you can easily choose appropriate age level activities for each child.

Educational Apps for Preschool & Elementary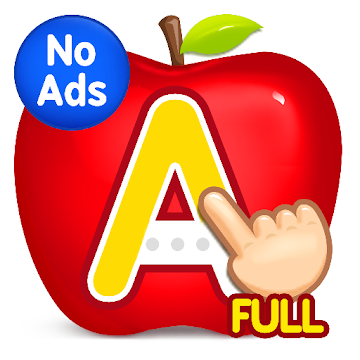 ABC KIDS
Android version | iOS version
Ages: PreK
This is a fun phonics and alphabet tracing game for pre-readers. Collect stickers and toys as rewards.

PBS KIDS GAMES
Android version | iOS version
Ages: PreK
This app features your kids' favorite PBS characters leading them in educational games.

STARFALL ABCs
Android version | iOS version
Ages: PreK
Children delight as they see, hear, and interact with letters and sounds in words, sentences, and games.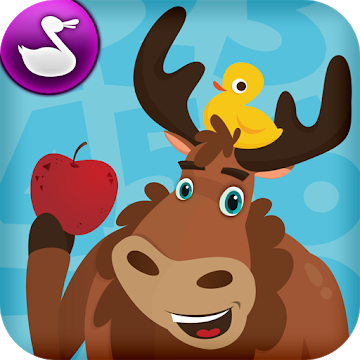 MOOSE MATH
Android version | iOS version
Ages: PreK
Five engaging mathematical adventures teach counting, addition, subtraction, sorting, geometry and more. Kids earn rewards to build and decorate their own city.


BABY GAMES
Android version | iOS version
Ages: PreK
Fun and educational mini-games for babies and toddlers to help them learn first words, piano, musical instruments, and more.

THE CAT IN THE HAT BUILDS THAT
Android version | iOS version
Ages: PreK
Kids can build bridges, explore friction through slides and sort fun objects and more in fantastical lands along with the Cat in the Hat, Nick and Sally.

BREATHE, THINK, DO WITH SESAME STREET
Android version | iOS version
Ages: PreK
Your child will enjoy silly animations and playful interactions as she is exposed to important emotional vocabulary, a calm breathing technique, personalized encouragements, and more!


TAMI'S TOWER: LET'S THINK ABOUT ENGINEERING
Android version | iOS version
Ages: PreK
This is an educational engineering design game that will help teach your student how to design a solution to a problem using basic engineering design principles.


PRESTO BINGO SHAPES
iOS version
Ages: 2-6
This app has 16 animated puzzles that hide up to 20 shapes. This game teaches your child circles, diamonds, ovals, rectangles, semicircles, squares, trapezoids, and triangles. Each type of shape is explained and identified. Only available for iOS.


NARRATOR AR
Android version | iOS version
Ages: 3-6


SPELLING & PHONICS
Android version | iOS version
Ages: 4-6
This is a great app for children to practice letters, words, and spelling of CVC Words.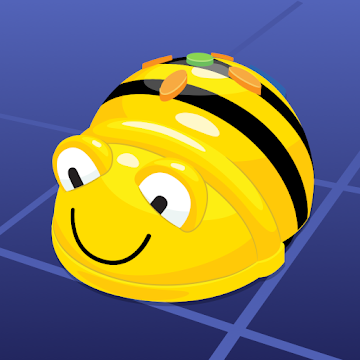 BEE-BOT
Android version | iOS version
Ages: 4-8
Enables children to improve their skills in directional language and programming sequences of forwards/backwards/left and right 90 degree turns.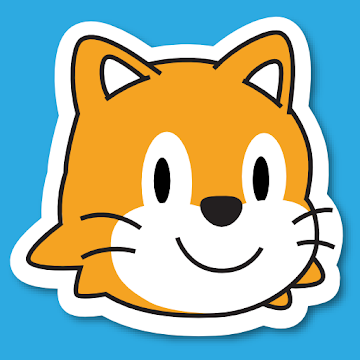 SCRATCH JR.
Android version | iOS version
Ages: 5-7
Kids learn important new skills as they program their own interactive stories and games. By snapping together graphical programming blocks, children can make characters move, jump, dance, and sing.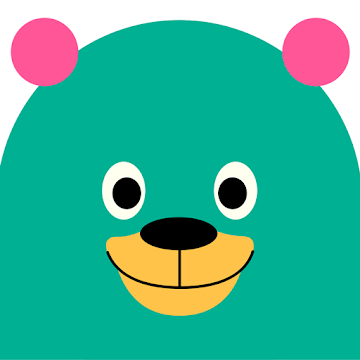 KHAN ACADEMY KIDS
Android version | iOS version
Ages: 2-8
This is a fun, educational program with thousands of activities and books that will inspire a lifetime of learning and discovery.

MATH KIDS
Android version | iOS version
Ages: 2-8
This is the perfect introduction to the basics of counting, addition, and subtraction. Your child will learn sorting, logical skills, and early mathematics.

CBEEBIES PLAYTIME ISLAND
Android version | iOS version
Ages: 2-8
There are over 30 free games to choose from that focus on bonding, learning, discovery and self-expression.


MATH GAMES
Android version | iOS version
Ages: 6-12
Pick up new math skills in addition, subtraction, multiplication, and division, or get more advanced with fractions ¼, decimals, and mixed operations.

DISNEY GRAMMAR LAND
Android version | iOS version
Ages: 6-12
This is an interactive grammar practice app designed to help primary schoolers reinforce English grammar accuracy. Attractive eRewards are given.

TOONTASTIC 3D
Android version | iOS version
Ages: 6-12
This app allows kids to draw, animate, and narrate their own cartoons. It's as easy as play. Just move your characters around onscreen, tell your story, and Toontastic records your voice and animations and stores it on your device as a 3D video. 



SMILING MIND
Android version | iOS version
Ages: Everyone
This mindfulness meditation app has dedicated sleep programs for kids, teens, and adults. 

Educational Apps for Pre-Teens & Teens

COOLMATH GAMES
Android version | iOS version
Hundreds of our favorite math, logic, thinking and strategy games.

GRASSHOPPER: LEARN TO CODE
Android version | iOS version
This app gets you started on a coding adventure with fun, quick games that teach you to write real JavaScript. Move through progressively challenging levels as you develop your abilities, then graduate with fundamental programming skills for your next step as a coder.

SKYVIEW LITE
Android version | iOS version
Note: This app contains ads and offers two 99¢ in-app purchase options, but older kids can easily bypass these.
An intuitive stargazing app that uses your camera to precisely spot and identify celestial objects in sky, day or night. 


WIN THE WHITE HOUSE
Android version | iOS version
Manage your very own presidential campaign by debating your opponents, strategically raising funds, polling voters, launching media campaigns, and making personal appearances. Keep a close eye on the map as you battle for electoral votes.

CONVENE THE COUNCIL
Android version | iOS version
Step inside the Situation Room, where international events are discussed and decisions are made. Take on the role of President of the United States and respond to world events while surrounded by your National Security Council.

GOOGLE ARTS & CULTURE
Android version | iOS version
This app puts the treasures, stories and knowledge of over 2,000 cultural institutions from 80 countries at your fingertips. It's a doorway to explore the art, history, people and wonders of our world.

NASA
Android version | iOS version
Come explore with NASA and discover the latest images, videos, mission information, news, feature stories, tweets, NASA TV and featured content.

SPACE SCIENCE INVESTIGATIONS: PLANT GROWTH
Android version | iOS version
This NASA app allows you to assist astronaut Naomi in cutting-edge research: how micro-gravity effects plant growth in space. What kind of light do they need? How do you water plants without gravity? Why is growing food important in space?

TO THE MOON AND BEYOND
Android version | iOS version
This is another NASA app that allows you to determine what research to fund on the space station and what projects you want to fund back on Earth. Conducting research on the orbital laboratory can reduce the cost of some projects or give you the ability to do others. There are eight missions to complete.

SCIQUIZ SCIENCE LEARNING
Android version | iOS version
Note: This app may contain ads.
This app provides more than 45,000 quizzes about Biology, Chemistry, Geography and Physics to let students practice.


PIGEONETICS
iOS version
The goal in this app is to choose the pigeon parents that will give you offspring with certain combinations of traits. The rules of the game are the rules of inheritance, you learn genetics just by playing the game! Only available in iOS.

WIKI KIDS LIMITED
Android version 
This app developer has a lot of science apps great for the curious mind. There are numerous areas of study within the scientific field, so your future scientist can focus on specific interests. Only available for Android.
Looking for more educational screen time options? See our list of EDUCATIONAL YOUTUBE CHANNELS FOR KIDS!