This post may contain affiliate links. Read our disclosure here.
I have a loaf of this quick bread baking in my oven right now and it smells SO good. The combination of cinnamon and sweet bananas is basically universally loved.
This version of zucchini banana bread uses one bowl, so there's no reason to have tons-of-dishes fears. Plus, it's pretty quick to put together.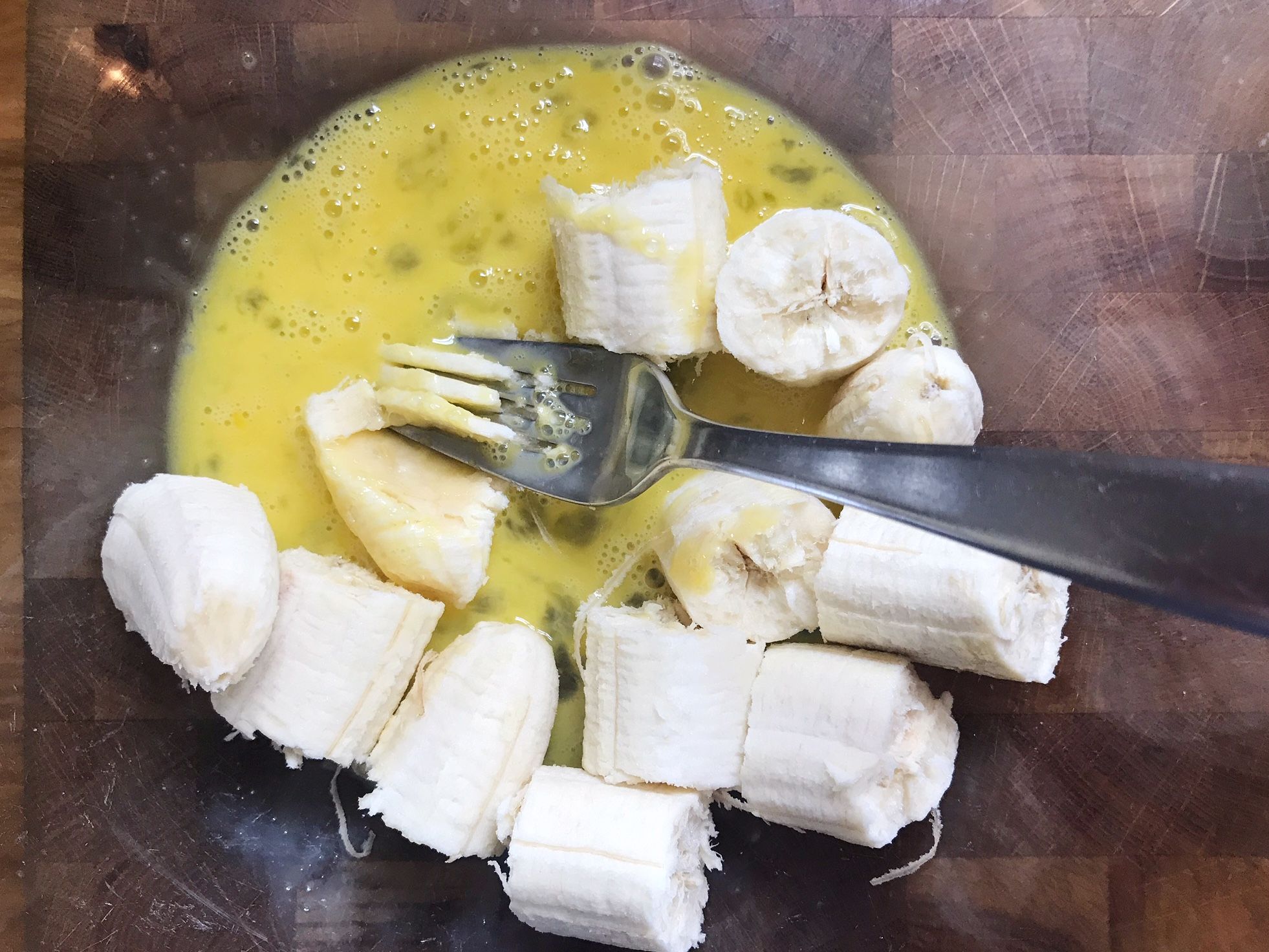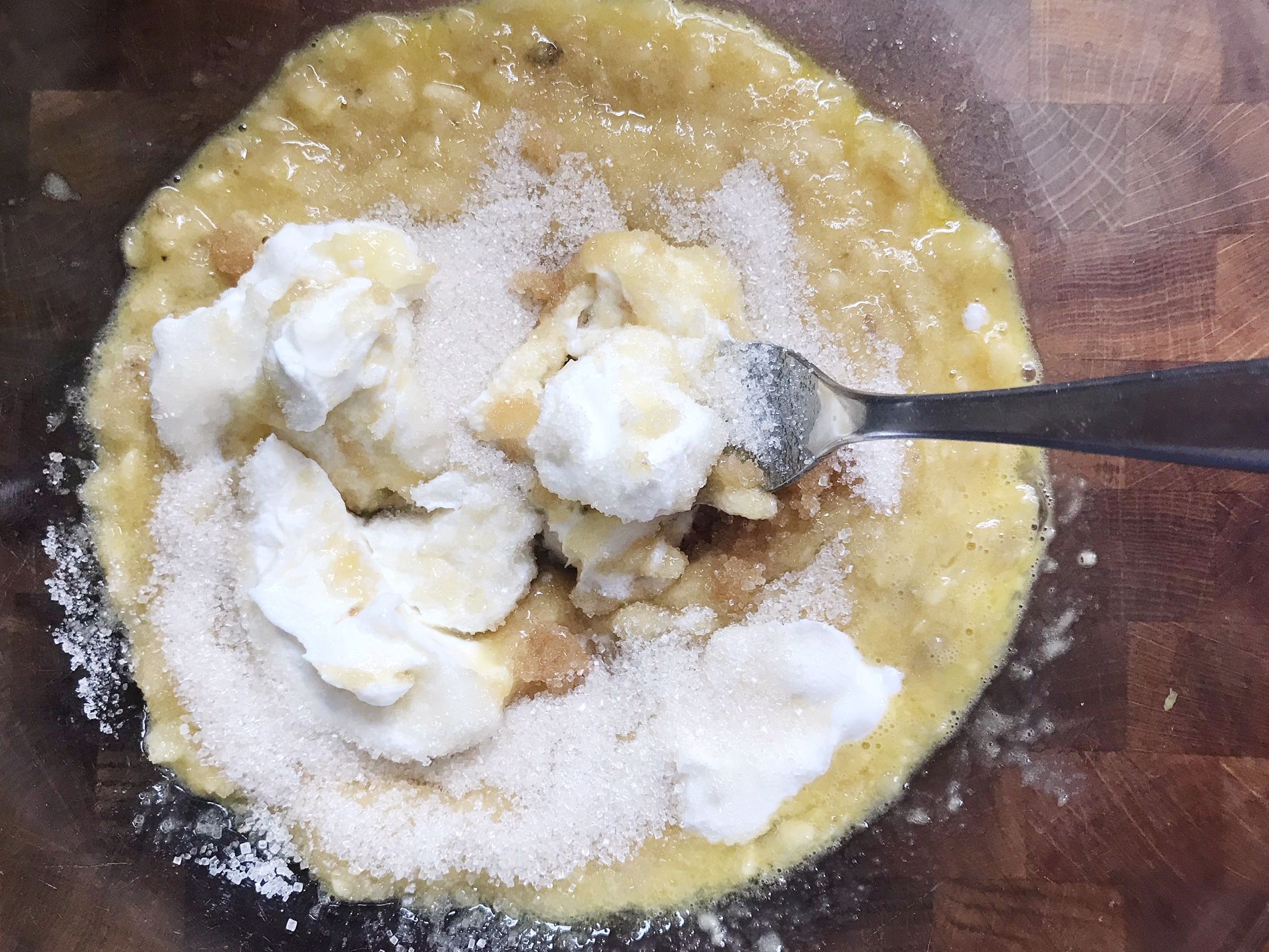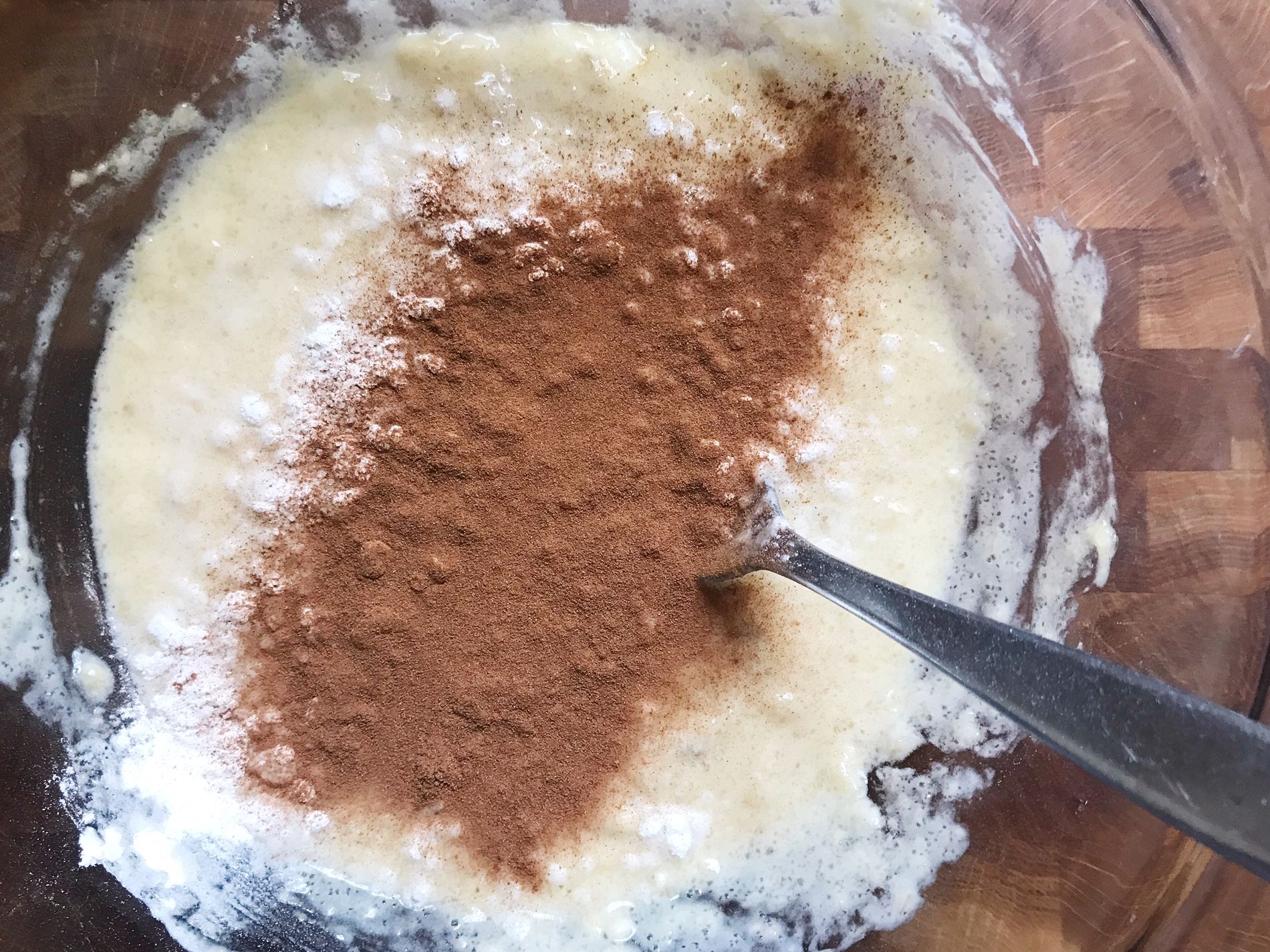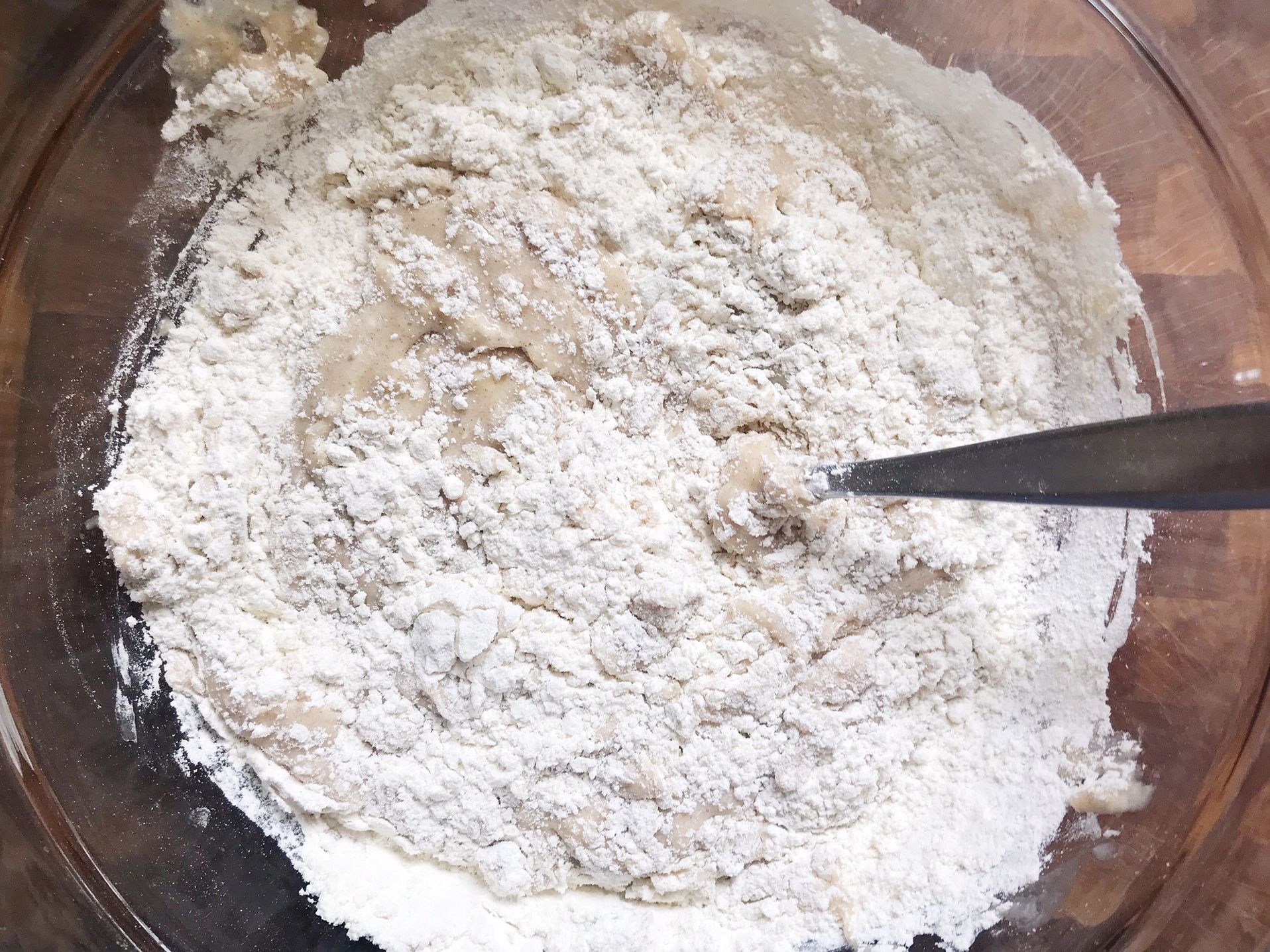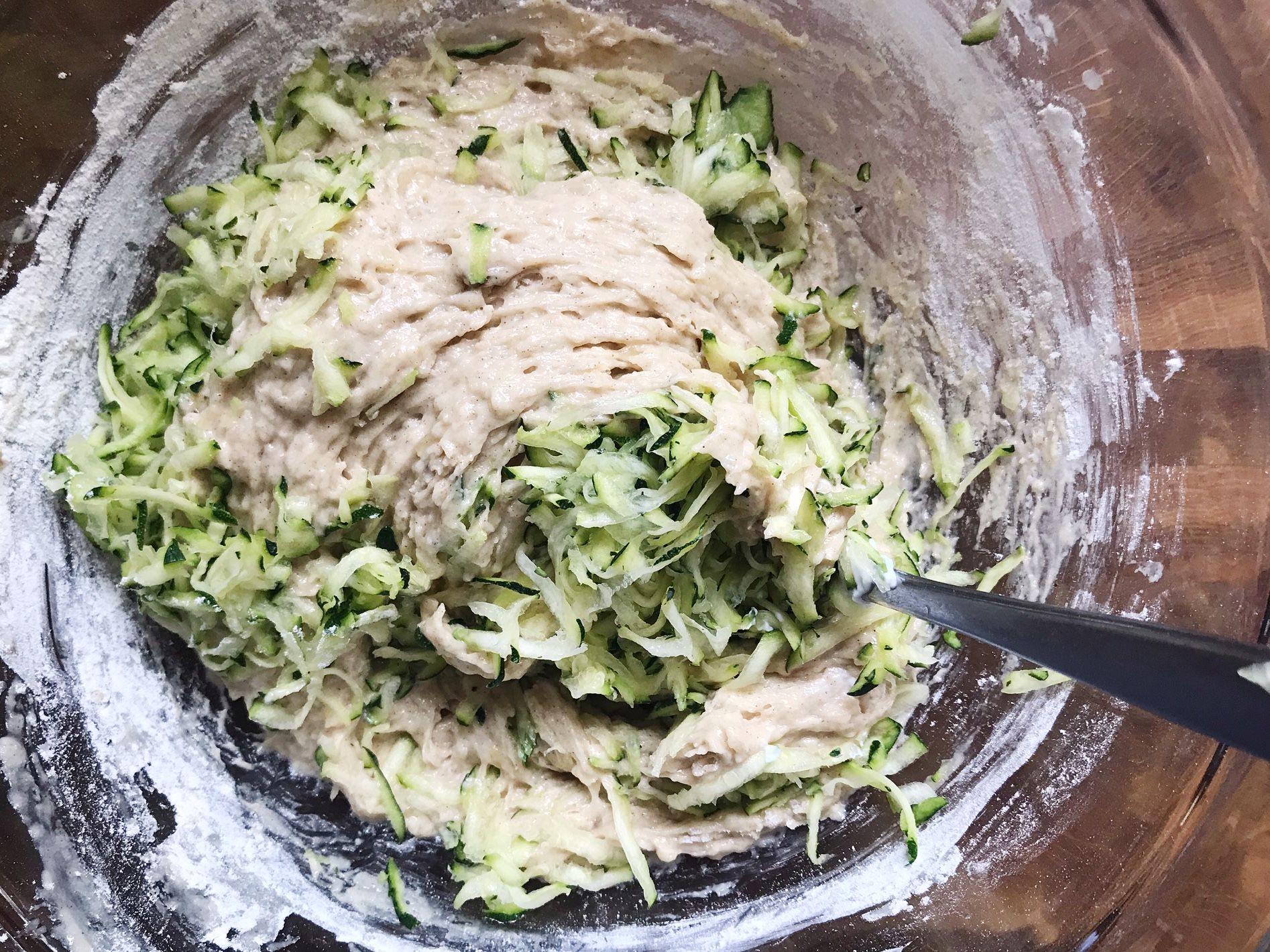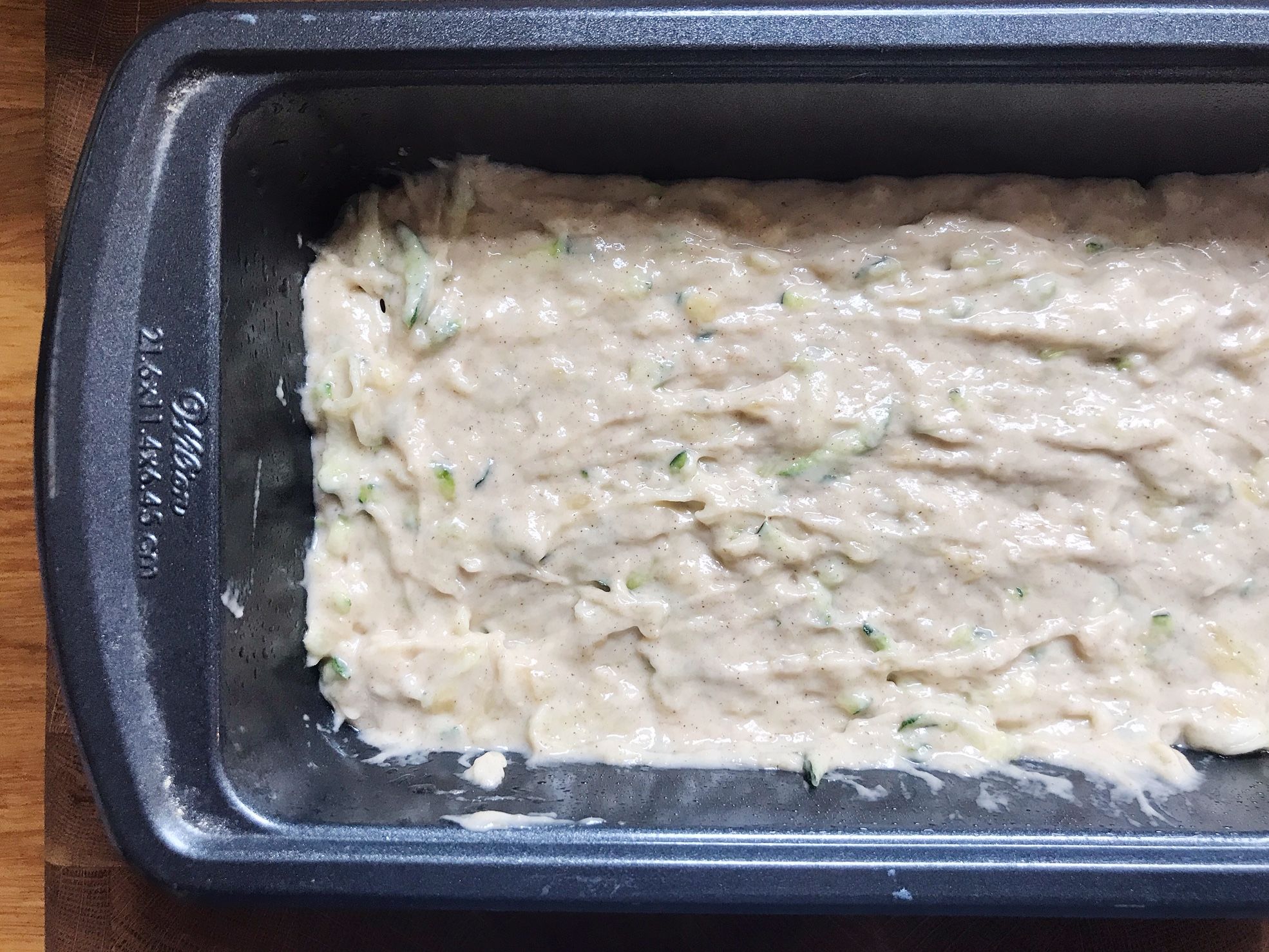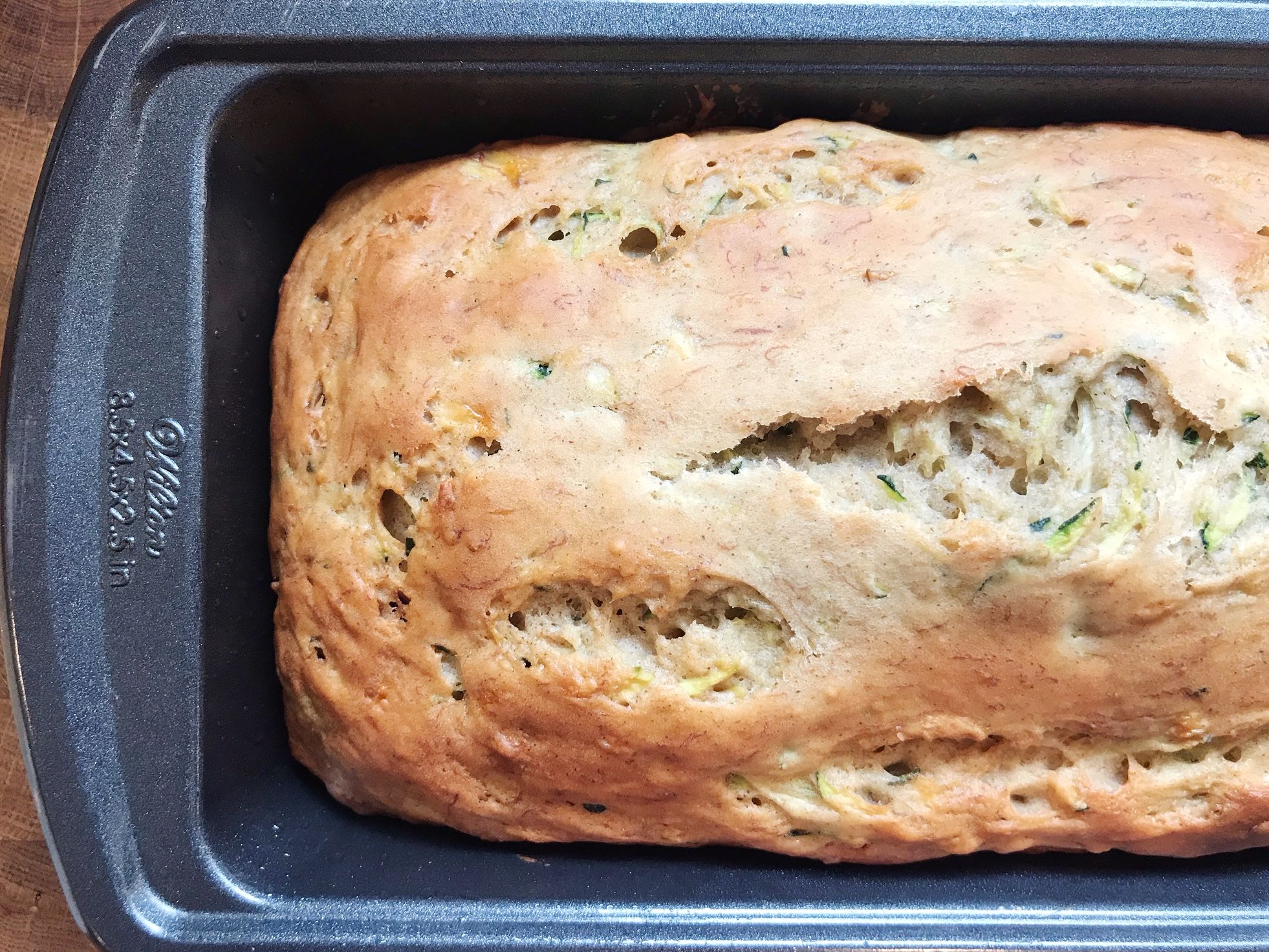 One-Bowl Zucchini Banana Bread
Ingredients
1 cup grated zucchini, squeezed of excess liquid (about 1 large or 2 small zucchini)
1 egg (room temperature)
2 ripe bananas
1/2 cup plain yogurt (I used Greek)
1/2 cup sugar
1 tsp vanilla extract
1 tsp baking powder
1/2 tsp baking soda
1/4 tsp salt
1 tsp ground cinnamon
1 1/2 cups all-purpose flour
Directions
Preheat the oven to 350 degrees. Lightly grease a loaf pan.
To remove the grated zucchini of excess moisture, place the zucchini on a layer of paper towels, wrap the towels around the zucchini, and squeeze firmly over the sink. Set aside.
In a large bowl, whisk the egg. Add the bananas and mash together until large banana lumps are smooth.
Stir in the yogurt, sugar, and vanilla extract until smooth.
Sprinkle in the baking powder, baking soda, salt, and ground cinnamon and stir until smooth.
Sprinkle in the flour and fold until just combined. Add the zucchini and fold until just combined.
Pour into your prepared loaf pan and bake for 55-60 minutes, until the top is golden brown and a toothpick inserted into the center comes out clean.
Created by SouthernSavers.com
See more frugal recipes!