This post may contain affiliate links. Read our disclosure here.
This post is sponsored by Mirum, all opinions are 100% my own.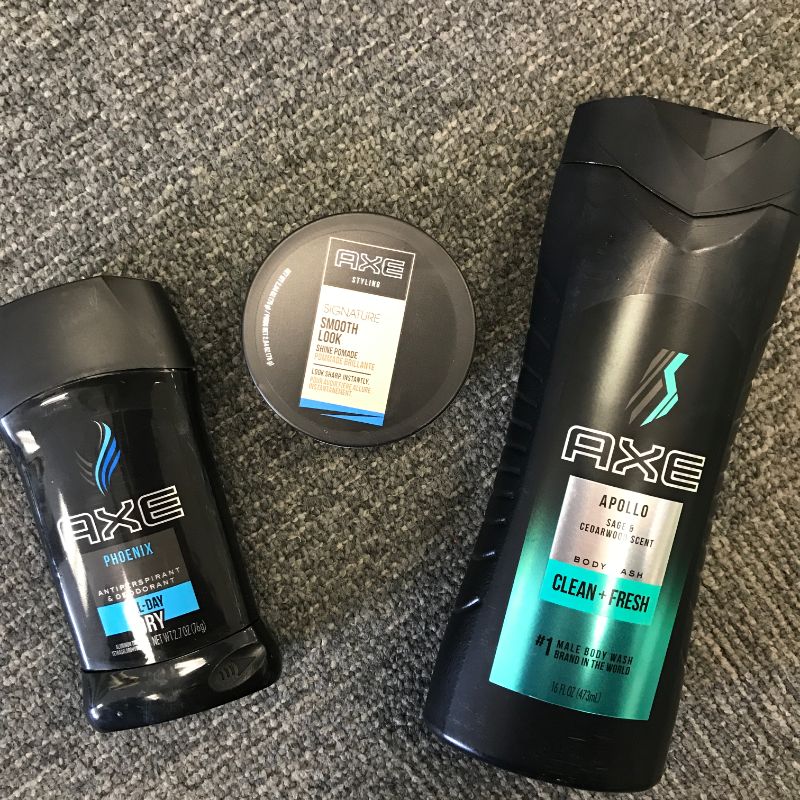 How many of us wished that our sweet babies came with user manuals?  Even the great parenting books you read stop off about the time they head off to kindergarten.  No one is there is hold your hand through tweens and stinky teens. I do mean stinky. Have you had to have "that" conversation yet?  If you haven't don't let it go too long, save yourself from having a car that smells like a gym locker room (learn from my mistakes).  
For Mom's of boys I imagine your conversation (and car) is worse than mine was.  Life with 5 girls isn't all roses, but it does probably smell a tad different than one with all boys.  For your boys AXE products are a great choice to help them get clean and give them a much better aroma…
Over the next month AXE products are going to be on sale at CVS.  Here's a glimpse of the sales you can grab and get stocked on what they need.  Remember with school starting up that brings sports, and that means you might want to triple your stockpile!
Upcoming & Current Sales:
8/4 – 8/11: Buy 1 Get 1 50% off select AXE products.
8/18 – 8/25: $5 ExtraBucks Rewards when you spend $15 in select AXE products
9/1 – 9/8: Buy 1 Get 1 50% off select AXE products. 
9/22 – 9/29: Buy 1 Get 1 50% off select AXE products.
You can even get these sales online without having to leave the house.
Here are a few of the top AXE products that your guys will love.  Odds are this is the exact brand their friends are using and they are going to ask you for so you might as well sound like a pro!
AXE Phoenix 2-in-1 Hair Care, 16oz – Easy shampoo plus conditioner in one.  It leaves their hair soft and clean plus is complemented by a full range of AXE styling products.
AXE Clean Cut Look Classic Pomade – Ideal for short to mid-length hair, this pomade for men can create a variety of structured styles while providing a medium hold and a finishing shine.
AXE Body Wash for Men, Apollo, 16 oz – A classically masculine fragrance with crisp notes of green fruits and fresh sage, it's a refreshing scent, that will energize and clean.  This is actually the #1 Male Body Wash brand according to retail sales.
AXE Phoenix Deodorant Stick – Provides all day freshness and odor protection.  Goes on smooth and strong enough to ensure 24-hour protection.
AXE Apollo Deodorant Wipes 25 ct – Features our classic, sophisticated Apollo scent with crisp notes of green fruits, sandalwood, and sage, these deodorant wipes help wipe away odor for a refreshed feeling anytime, anywhere.