This post may contain affiliate links. Read our disclosure here.
If you have teens in your home, you may look at the approaching summer with a sense of uncertainty. Hopefully you are encouraging them to get a job or work if possible, but aside from that, none of us want to lose our teens in screens during all of their downtime. With the absence of school in the summer, I think finding ways to encourage teens to read in the summer is a great use of their time. It is not assigned and there is no pressure! However, that may also seem like a daunting task, especially if you have a reluctant reader.
While I am by no means a reading expert, I've had some experience in helping foster a love for reading with my kids, so here are my best ideas on how to encourage teens to read this summer (or anytime).
Note: Some of these external links may lead to book recommendations that not every family will find appropriate. If you aren't sure, read a book yourself first or google it to see any potential concerns!
How to Encourage Teens to Read This Summer
Model reading
When people notice my kids love to read, they often ask how we made them love reading. I don't have a lot of advice for this other than just that we always read to them before they could read and we also modeled reading. Your kids and teens will be interested in what you're interested in. Talk about the books you're reading at the dinner table. Let them see you reading instead of scrolling your phone. Show them that it's a legit way to spend time!
Let them pick books that look good to them (regardless of reading level)
I've always loved to read, and when I look back on my reading journey from child to adult, one thing that stands out is that my mom let me read pretty much whatever I wanted to read. She never told me that a book was too hard for me or too easy. There's certainly a place to limit books that may have adult content or otherwise be inappropriate, but if your 12 year old wants to read Gone With the Wind, let them! Similarly, if your teen has been reluctant to read and is picking short books (or even graphic novels), don't get too involved. There is room for them to branch out!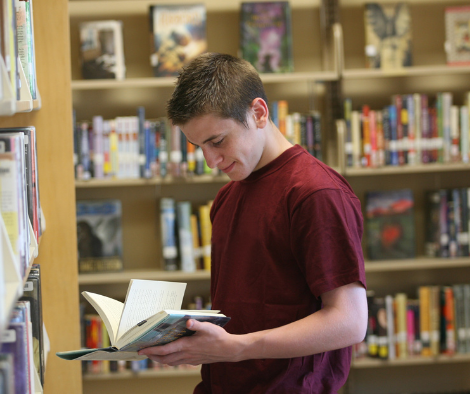 Read a book with them
My mom read aloud to me well into middle school when I could have certainly read the books on my own. But I loved drawing or coloring while she read. You can check out this list of best books to read with your teenager, or if you don't want to read aloud, you could have a book club with your teen.
Pick a book with a good movie adaptation
You could motivate your teen to read certain books by picking a book that has a movie based on it. Then, when they finish the book, you can watch the movie and talk about how it compared. To get you started, here is a list of some of the best movies based on books.
Help them set a goal
Depending on their age and what motivates them, setting a goal makes it more like a game and may make them more likely to get excited. They could set a goal of the number of books they want to read, the number of pages, or find a book list online and try to read everything on it. Here is a list of 20 books for teens to read before they turn 18 and another teen summer reading list.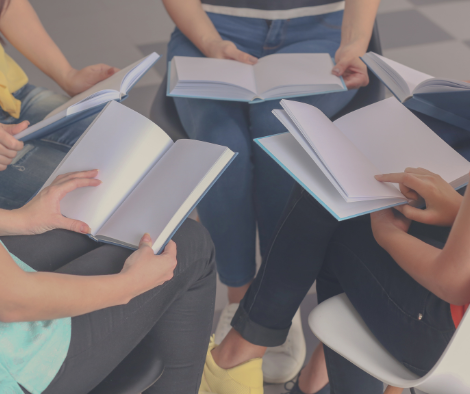 Encourage them to make a book club with their friends
If your teen doesn't want to read a book with you, encourage them to start a book club with their friends. Team up with a couple other teen parents and have a weekly meeting where the adults provide favorite snacks while the teens discuss their books. Here's my post on how to start a book club.
Have them read aloud to a younger sibling
If you have younger kids in the house, you may be able to encourage your teens to read by having them read to their younger siblings. This not only helps them create a stronger bond but also gives kids of BOTH ages something productive to do! Here is my list of the 35 best read alouds.
Check out summer reading programs
Almost every local library has some kind of summer reading program. These usually give incentives for reading a certain amount of books, including prizes. They also often offer events throughout the year, some of which are geared toward teens. If the whole family signs up for the summer reading challenge, you could even make it into a friendly competition. Check out my post on how to get the most out of your library!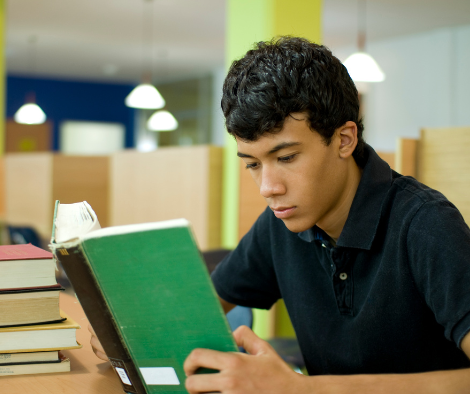 Encourage audiobooks
Some people like to waste time debating whether listening to an audiobook counts as reading. I will always contend that it counts! Audiobooks can be downloaded onto smartphones, but also onto tablets or laptops. You can often get these for free (see my post on how to get free digital content!). You could listen as a family on a summer road trip, or teens can listen while they're getting some exercise!
Have set reading times

If you are still having trouble encouraging your teen to read, why not have a set time of the day this summer when everyone reads. It could be 30 minutes after lunch or 30 minutes before bed. Provide a special snack or drink to make it meaningful and all sit  in the same room. Again, one of the best ways to encourage reading in your kids is to model it yourself!
Do you have any more tips on how to encourage teens to read? Let us know in the comments!