This post may contain affiliate links. Read our disclosure here.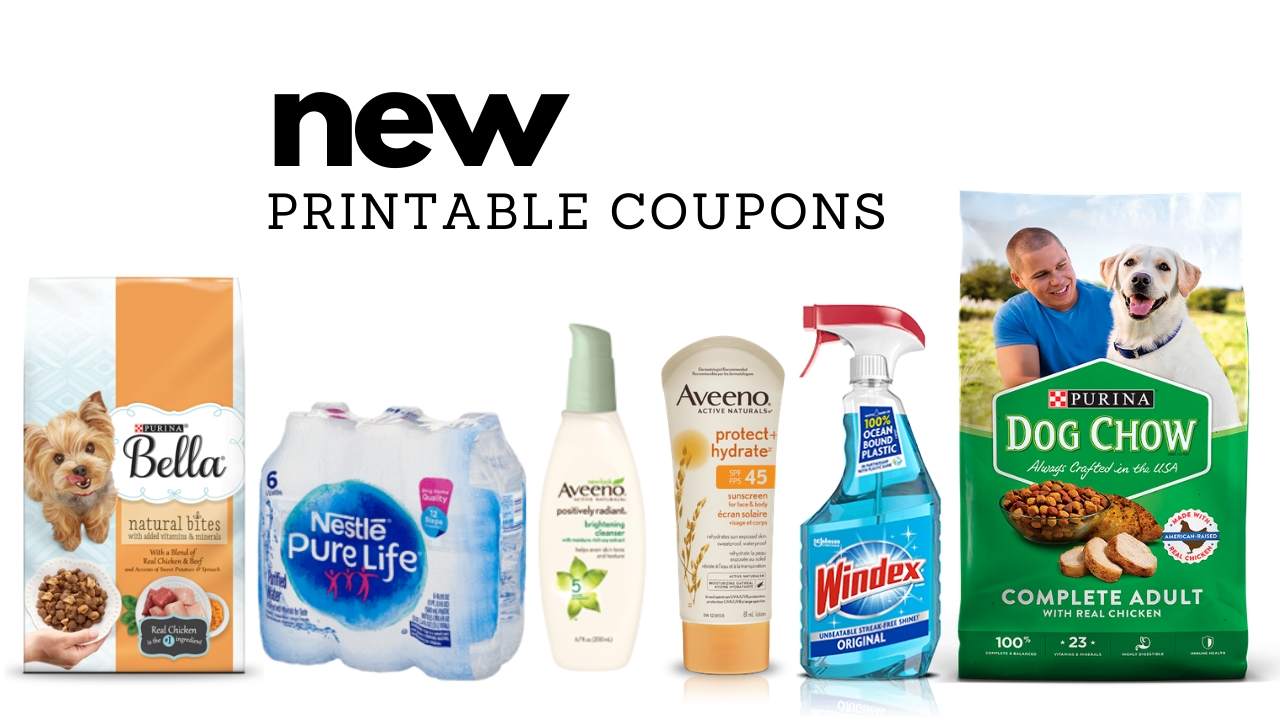 Head over and print a number of new printable coupons out today.  Grab savings on Aveeno products, lots of Purina pet foods and favorite cleaning brands.
Remember most printable coupons are good for 30 days after you print them, so print them when you see them and you'll have time to find a deal.
Click here to pre-select all new offers.
New Coupons
Grocery:
$1.50 off Nestle Pure Life+ drinks, 4 pk, 20 oz printable
Personal Care:
$1 off Aveeno facial cleanser or face mask, printable
$2 off Aveeno facial moisturizer, cream or serum, printable
$3 off Aveeno sun care product, printable
$2 off John Frieda product printable
Pharmacy:
$4 off Zyrtec product, adult, 45 ct., excl trial/travel size printable
Household:
.50/1 Drano product printable
$1 off Kiwi sneaker product, incl no-tie sneaker laces printable
.55/1 Off! product, excl club pk, special pk, 2 oz, 2.5 oz products printable
 .55/1 Raid product, excl club pk, twin pk printable
$1 off Raid Ant & Roach with Essential Oils product printable
.50/1 Scrubbing Bubbles toilet cleaning product printable
.50/1 Shout product, excl trial/travel size printable
.50/1 Windex product printable
Pet Care:
$1.25/6 Fancy Feast Broths wet cat complement, 1.4 oz pouches printable
$1/6 Fancy Feast Appetizers wet cat complement, 1.1 oz trays printable
$3 off Purina Bella dry dog food, 3 lb+ printable
$1.50/4 Purina Bella wet dog food, 3.5 oz trays printable
$4 off Purina Bella wet dog food, (12) 3.5 oz trays or (1) variety pack printable
$2 off Purina Dog Chow dry dog food, 13 lb+, excl Natural, Healthy, High Protein printable
$1.50 off Purina Puppy Chow dry dog food, 3.5 lb+ printable
$2 off Tidy Cats Naturally Strong cat litter printable