Printable Shopping List
Pair two offers for Knorr Sides and take them in to Publix where you can get rice & pasta sides for just 3¢ — that's an easy and inexpensive way to round out a meal!  Even better, this is a regular-price deal, so it's good until the offers expire!
Publix Knorr Sides Deal (ends when offers expire):
See more great deals at Publix.
Head over to Boston Market where you can get $5 off any purchase. You can print the coupon or present on your phone. Use code 36840 if ordering online.

This coupon is good at all participating Boston Market restaurants. Limit (1) coupon per person.
Offer valid through 9/15.
See more Freebies.
Printable Shopping List
Head to your store to find these Harris Teeter weekly ad deals that start on 9/15 (and the unadvertised deals, too). Get CoverGirl mascara for 99¢ and more.
Evic Items Thursday thru Sunday
Harris Teeter Grade A Large Eggs, dozen, 87¢, limit 2
Harris Teeter Petite Diced, Diced Tomatoes, Kidney Beans or Black Beans, 14.5-15 oz, 37¢, limit 10
Coca-Cola Products, 12-pack cans or 8-pack bottles, $2.97, limit 6
Smithfield Whole Boston Butt Pork Roast, 97¢ lb, limit 2
2X Fuel Points
Kind Breakfast Bars, 4 pack, $2.99
Kind Core Bars, 6 ct, $6.99
Kind Drizzled Bars, 5 pack, $2.99
Kind Energy Bar, 2.12 oz, $1.25
-$1.50/2 Kind Energy Single Bars, Ibotta mobile app
(makes it 50¢ ea.)
Kind Oatmeal, 9 oz, $3.99
Kind PInts, 16 oz, $4.99
Buy Two Get Three
Progresso Canned Soup, 19 oz, B2G3 at $3.19, limit 10
(buy (5), makes it $1.28 ea.)
Evic Items
Blue Diamond Nuts, 6 oz, $1.97, limit 4
-$1/2 Blue Diamond Almonds cans or bags, 5 oz+, SS 09/12
(makes it $1.47 ea.) Read More→
Here's a fun way to get Cinnamon Toast Crunch cereal for free! To get this offer, upload your proof of purchase.
This can be the shipment confirmation email too. This is valid when you shop online and in-store plus you can claim the rebate for select variants of the cereal. Once successfully uploaded, you will get a code to redeem your rebate for up to $6.55,
Offer valid while supplies last.
Se more Freebies.
Through this weekend, Columbia Rewards Members (free to join) can score an extra 20% off sale plus free shipping.
Grab items starting at just $5.52, including accessories, sneakers, outerwear and more.
Hint: You have to be logged into your Columbia Rewards Members account to get the deals, but it's free to join!
Deal Ideas:

Boys' PFG™ Printed Logo Graphic T-Shirt $6.39 (reg. $22)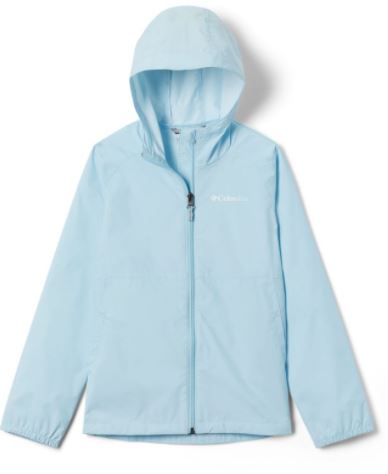 Girls' Switchback™ II Jacket, Spring Blue $13.59 (reg. $45)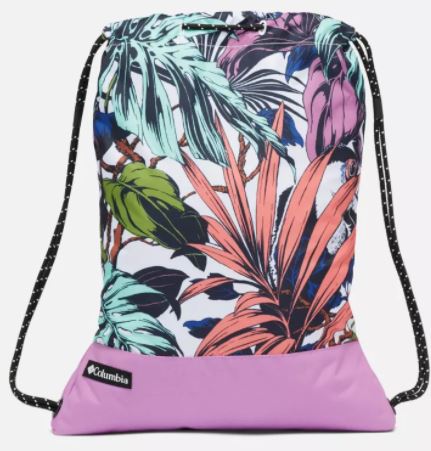 Drawstring Pack $8.64 (reg. $18)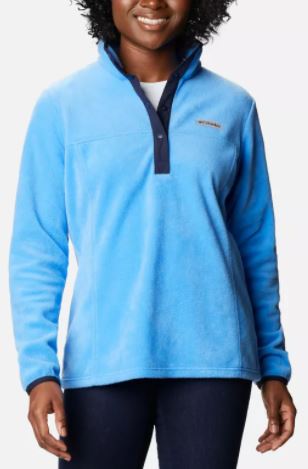 Women's Benton Springs™ 1/2 Snap Pullover $15.98 (reg. $60)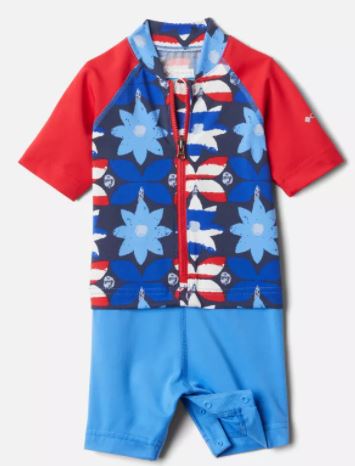 Printable Shopping List
I just told you about a month-long deal on Dulcolax at Walgreens, but the deal just got even better.  Print a Dulcolax coupon and combine it with an Ibotta rebate to get stool softener for FREE + 50¢ profit!  This is a month-long deal, but the offers won't last that long, so I would grab it sooner rather than later!
Walgreens Dulcolax Deal (ends 9/25 or when offers expire):
Buy:
(2) Dulcolax Laxative, 25 ct., B1G1 50% off at $8.99
Use:
(2) -$3 off Dulcolax product, excl 10 ct. or smaller stimulant and stool softener printable or SS 09/12
Total Due: $7.48
Submit For:
(2) -$4 off Dulcolax products, excl 10 ct. or smaller, limit 3, at Walgreens, Ibotta mobile app
Makes both FREE + 50¢ profit
Check out the full Walgreens ad for more great deals.
Right now, sign up to get this FREE periscope building kit for kids! Go ahead and sign up now while they're still available!
This is a great program to teach your kids helpful crafts skills and they will enjoy making a real working periscope!!
Kits can be picked up Friday, 10/9 or Saturday, 10/10.
See more freebies!
Printable Shopping List
Here are the Kroger weekly ad deals that start on 9/15. Get Cracker Barrel shredded cheese for 99¢, Kellogg's cereal for 99¢, and more.
Mega Event Fridge or Frozen
Save $1 off each item WYB (5+) participating items, Prices listed are after instant savings.
Land O Lakes Butter, 13-16 oz, $2.49
Chobani Oat Drink, 52 oz, $2.49
-$1.50 off Chobani Non-Dairy Oatmilk, 52 oz, limit 1, SS 08/29
-$1.50 off Chobani Oatmilk, Kroger eCoupon (limit reached)
(makes it 99¢)
Kraft Shredded Cheese, 7-8 oz, $2.49
Sunny D Beverage, 64 oz, 99¢
Kroger Family Size Appetizers, 16-33 oz, $5.99
Kroger Pan Slicers, 6 ct., $5.99
Caulipower Pizza or Pizza Crust, 10.9-12 oz, $5.99
Philadelphia Cream Cheese, 2 ct. 16 oz, $3.49
Private Selection Frozen Angus Beef Patties, 2 lb, $8.99
Wholly Guacamole, 7.5 oz, $1.99
Noosa Yoghurt, 4 ct. or 24 oz, $2.99
-$1/2 Noosa Yoghurts, singles or 4-pack printable
-.25/1 Noosa Yoghurt or Drink, any size, limit 5, Ibotta mobile app
(use $1/2 mfr. and (2) Ibotta, makes it $2.24 ea.)
Simple Truth Organic Cheese, 6 oz, $2.49
Simple Truth String or Snack Cheese, 6 ct., $2.49
Chobani Flip or Greek Yogurt, 4 ct., $2.79
-$2/2 Chobani Flip Multipacks, Probiotic Multipacks or Oatmilk, Kroger (EXP 9/17) eCoupon (limit reached)
Gorton's Seafood, 14.6-24.5 oz, $4.49
Birds Eye Frozen Vegetables, 9.5-14.4 oz, $1.29
Simple Truth Organic Grass-Fed Milk, half gal, $3.99
Quorn Meatless Entree, 7.76-12 oz, $2.49
-$1 off Quorn Product printable
(makes it $1.49) Read More→
Printable Shopping List
Follow all the deals this week at CVS & Walgreens! Don't miss easy money makers on toothpaste and toothbrushes, 50¢ hair care and great paper good deals!
For all the coupons mentioned, plus lots of other deals head to full list of deals for each store.
New to Ibotta? Sign up here.
« Back to Most Recent