This post may contain affiliate links. Read our disclosure here.
This post is sponsored by Mirum, but opinions expressed are my own.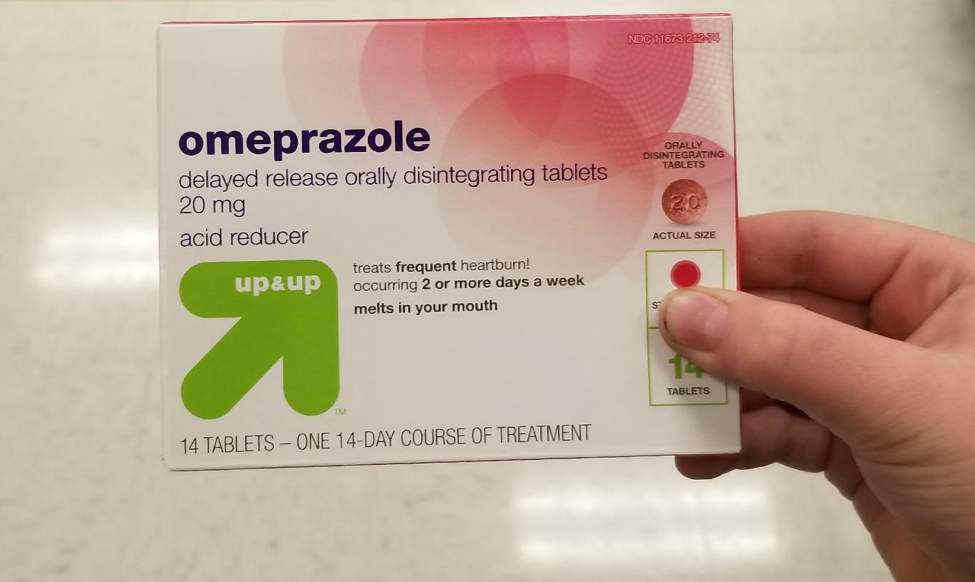 Do you have foods that you avoid or as soon as you eat them you immediately go and take heartburn medicine?  It's a part of life in our house too. I really can't complain, but for my husband things are worse.  He pretty much has to take something every day or else he stays up all night with discomfort.
That may be more than you wanted to know about us…

With needing regular medicine, the best option for savings is grabbing a house brand.  Target has a new Up & Up Omeprazole Orally Disintegrating Tablet (also referred to as ODT) that is significantly cheaper than the national brand! It works as well as the national brands, but since it's house brand, it's actually affordable.
Right now you can save even more on Up & Up Omeprazole ODT!  It's regularly $14.99 in most stores, plus get another $3 back when you submit an Ibotta offer. You can go big and get $3 off on up to 5 boxes!!   Or save $1.50 off the 14 ct. box with this Ibotta offer.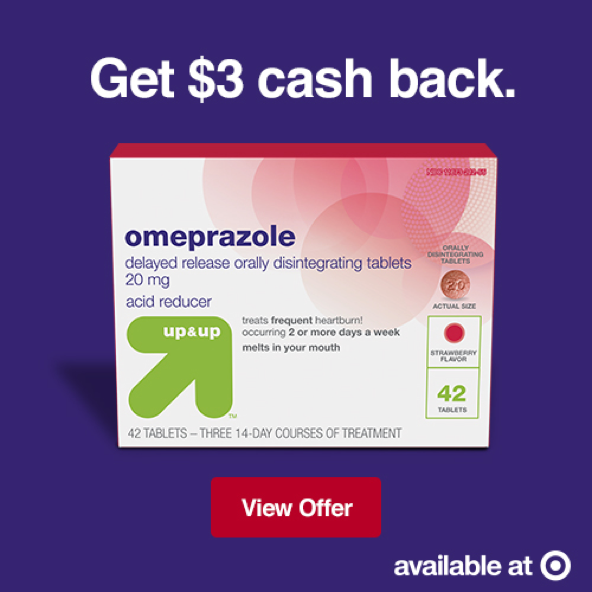 Instead of swallowing a pill, the Omeprazole ODT disintegrates in your mouth and starts to work.  This is perfect if you are on the go and don't have a glass of water! It's also great for anyone with chronic heartburn that find swallowing a pill painful.
Omeprazole ODT is meant for folks that suffer from frequent heartburn (at least twice a week).  For my husband this was recommended by his doctor and has done a great job.
Just a note if you've never tried Omeprazole before, it's not for immediate relief but takes about 24 (for some it can take up to 4 days).   Also, you should use as directed once every 4 hours for up to 14 days. If you want to take Omeprazole ODT for longer, make sure you talk to a doctor first. Please do not chew Omeprazole ODT or dissolve the tablet in water, either.
Would you prefer a disintegrating tablet?