This post may contain affiliate links. Read our disclosure here.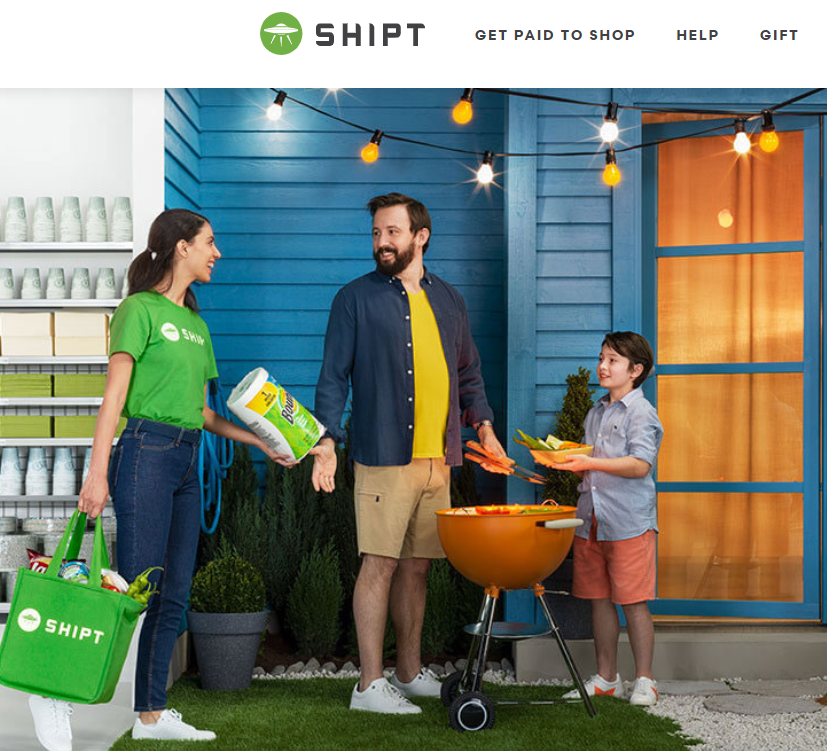 Looking for a part-time job? Shipt is hiring shoppers! They are offering up to $22 an hour with a flexible schedule.
On-demand grocery delivery services are hot right now and Shipt is one company that delivers from a number of local stores.  If you are already a deal hunter and know the stores well this is the perfect job for you!!
There are a few basic requirements including the ability to lift 25+ pounds. Go ahead and apply to make a little extra cash!
Want to know more from an insider??
I have a good friend that actually worked as a Shipt shopper and asked her to share her thoughts:
I began working for Shipt when they were new to our area, so I think that put me at a great advantage because for several weeks I got a ton of orders! The way it works is that you set your own day and time availability and areas where you want to shop and deliver. At the time, only Publix stores were included, so I chose the three Publix stores closest to me and only took orders for those stores (you actually don't have to shop at the store they recommend, but this meant I never had to drive too far for a delivery).
When an order from a Shipt member is placed during your availability, you are given the chance to claim the order, but you really have to be sure you're watching the app during those times, because sometimes orders get claimed immediately. You have the opportunity to claim multiple orders during one delivery window, but I wouldn't recommend doing that until you've got several orders under your belt. The most I ever did at one time was three orders, and they were all pretty small. Just be careful to keep the bags separate!
The more you do it, the faster you'll get. I preferred to shop at the same two stores even if it meant a longer drive for delivery because I got to know the stores so well and could find less common items more quickly. Sometimes the customer may choose items on the app that end up not being in stock, so you communicate with the customer while shopping to see if they would like you to substitute something else or if they want to skip it.
You get paid depending on the size of the order, and then the customer has the option to leave a tip. If you've ever worked in the restaurant business, you know that you can't always predict the kind of person who will leave a generous tip or any tip at all. I had huge, $300 orders where the person didn't leave a tip. Then there were smaller orders where one time the customer gave me a $20 bill for a tip! As a result, I often found that I preferred doing a couple smaller orders at the same time, because the payout from Shipt would be the same as one larger order, but I might receive tips from both customers. I would say that on average I probably made about $15/hour, although remember that because you're an independent contractor, you'll have to pay for your own mileage and taxes.
One downside is that this is a hard job to do if you have kids at home. You're not permitted to take anyone else with you, and because you aren't guaranteed orders, getting childcare "just in case" might not be worth it. I worked for Shipt during a season where all of my kids were in school, so I would pick a few days during the week and set my availability during the time they were at school. However, you could also do it on a Saturday if your spouse is able to keep the kids. Weekends tend to be busy, and days before holidays were also really busy and paid well.
See more online shopping.