This post may contain affiliate links. Read our disclosure here.
This skillet chicken with onion gravy has a comforting homemade taste and feel. It's quick to make, but it tastes like it's been cooking all day!
Tip: This needs to be served with mashed potatoes and a green veggie (in my opinion)!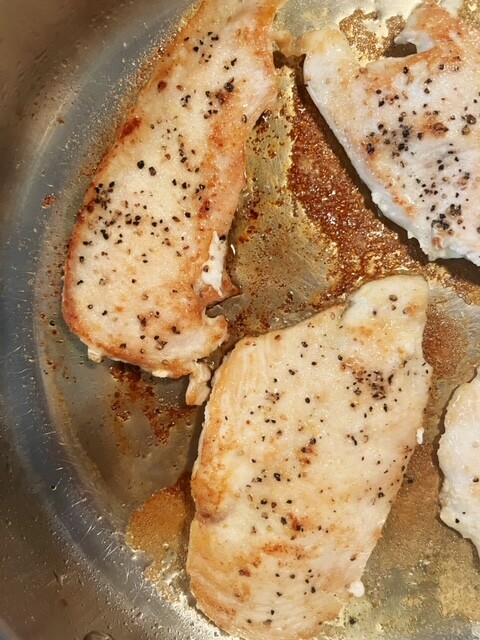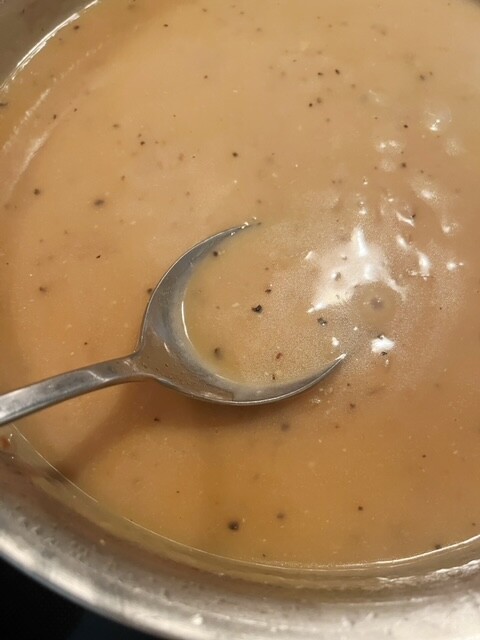 Skillet Chicken with Onion Gravy Recipe
Ingredients
3 chicken breasts, sliced in half horizontally to make 6 thinner cutlets
salt and pepper
1/4 tsp garlic powder
2 tbsp olive oil
4 tbsp butter
1/3 cup diced onions
3 tbsp all-purpose flour
1 1/2 cups chicken broth (or more as needed)
Directions
Season the chicken with salt, pepper, and garlic powder on both sides.
In a skillet over medium/medium-high heat, add the olive oil.
Add the chicken to the pan and allow to brown until golden on both sides (about 4 minutes per side). Transfer the chicken to a plate (it's okay if it's not completely cooked through; it will continue cooking in the pan later).
Reduce the heat to medium-low. Add the butter and allow to melt. Add the diced onions and cook, while stirring, until the onions soften, about 4 minutes.
Sprinkle in the flour and cook, while stirring, until the flour turns a golden brown, about 1 minute.
Slowly add in the broth, while stirring, and continue stirring until well combined and thickened (make sure to scrape up any brown bits from the bottom of the pan).
Add the chicken back to the pan and continue to gently cook until the gravy has thickened slightly and the chicken cooks all the way through.
Taste and adjust seasoning if needed with salt and pepper.
Serve with mashed potatoes and a green veggie!
Created by SouthernSavers.com
See more recipe ideas!