This post may contain affiliate links. Read our disclosure here.
It's time for our monthly chance to stock the freezer with some recipes that center around a specific ingredient. This month, we're going to make some freezer ground beef recipes. With fall coming, I included some comfort foods like chili and meatloaf since those are both things I really crave in the summer! I have five family-friendly ground beef recipes that are sure to make your whole family happy but also make you happy when you remember you have them stored in your freezer!
Stock the Freezer: Freezer Ground Beef Recipes (with Shopping List!)
I've found 5 delicious recipes that you can make with ground beef and stick in the freezer. If any of these don't look like meals your family will eat, then just double one of the other ones so you'll have plenty! If you make all 5 of these, it should be enough for 1 meal of each for a family of 4. If you have a larger family, you may want to double the recipes to make sure you have enough.
At the end of the post is a grocery list if you want to make ONE batch of each of these recipes.
Bolognese is a classic Italian sauce made with ground beef, tomatoes, and herbs. It's perfect for freezing and can be used as a base for many dishes, like spaghetti, lasagna, and other pasta dishes. To freeze it, place it in a freezer bag and lay it flat in the freezer.
You could use these meatballs for meatball subs, as a pizza topping, or eat them with sauce. To freeze them, flash freeze them on a baking pan lined with wax paper. Once they are mostly frozen, transfer them to a freezer bag.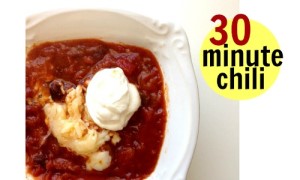 Who doesn't love a big bowl of chili? To freeze it, place it in a freezer bag and lay it flat in the freezer.
Meatloaf is a classic comfort food that can be made with ground beef, breadcrumbs, egg, and seasonings. It can be frozen and reheated for a quick and easy meal. You can freeze it before baking or after baking. If you freeze it before, you will need to let it thaw before baking or expect a longer cooking time.
These burritos are great for a quick meal on the go!
Shopping List
Print this shopping list so you can get everything you need for all 5 freezer ground beef recipes all at once!
Download the free shopping list!