This post may contain affiliate links. Read our disclosure here.
Anchorage, Alaska, may be part of the "last frontier," but that doesn't mean that it's empty of things to do! There are a ton of free things to do in Anchorage that will keep your costs low—since traveling there in the first place will probably eat up a big part of your travel budget! Many of the opportunities there are outside, meaning they'll be great for burning off some energy!
Top 25 Free Things to Do in Anchorage
This is one of Anchorage's most popular trails and gives you a view of the coast as well as Mount McKinley. You might spot moose or even beluga whales!
This visitor center is an interactive destination with movies and lots of information about Alaska.
This nature center offers programs and events that will help you explore the natural habitats found on Alaska's public lands.
This is a favorite fishing spot where you can spot all kinds of wildlife, including salmon, many of which spawn in this area.
The Fraternal Order of the Alaska State Troopers hosts this Alaska Law Enforcement Museum where you can better understand how police officers operate in this rugged terrain.
Even if I weren't interested in reading a book, this library is so beautiful I'd like to go just to catch a glimpse!
Stash a disc in your luggage and plan an afternoon in the amazing weather playing a couple of rounds!
The Anchorage Market changes depending on the season, but it looks like there is always something interesting going on!
Learn more about the native populations of Alaska at this museum.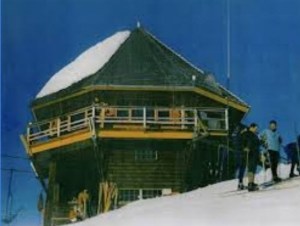 This museum is literally on top of the mountain and showcases the history of the local area.
Here's another museum where you can learn more about the heritage and settling of the Alaskan state.
This bird sanctuary gives you the opportunity to spot many different types of wildlife—make sure to take your binoculars!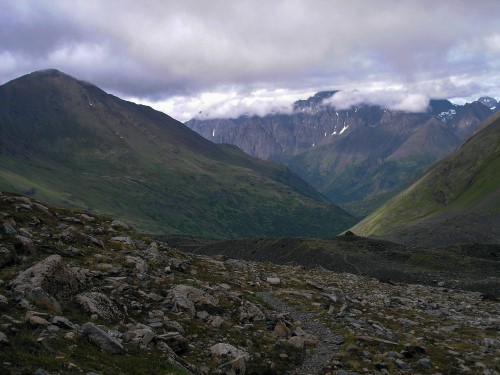 Located 1 hour south of Anchorage, the views along this trail look to be breathtaking.
This park commemorates an earthquake that took place in 1964 that was the largest quake ever recorded in North America. The geographical features at the park are all a result of the earthquake itself.
This hike is only 1 mile to a beautiful waterfall and is great for families with small kids!
Even if you don't climb all the way to the top, there are beautiful views all along the way.
This hike goes about 3.4 miles total, so is a more moderately difficult hike than some other ones in the area. However, it's supposed to be great for running!
This is the largest seaplane base in the world, so walking the base (about an hour)
This highway is a two-hour one-way trip from Anchorage to Seward, AK, and you'll see lots of national heritage areas along the drive. Plenty of drive-by photo opportunities!
This park is on the coast—and so you might spot some whales while you're hanging out. You may also see planes arriving or departing from a nearby airport.
This park offers lots of fun outdoor activities, and both moose and bears have been spotted here, so keep a lookout!
The different habitats represented due to the combination of mountains and lakes mean that a large variety of wildlife lives in this area. Stretch your legs and see what you can find!
Hike to the top of Mt. Baldy
This hike is moderately difficult and goes for about 1.5 miles one way. It overlooks the Eagle River and the top is a bare mountaintop.
This trail is a little bit of a drive outside of Anchorage, but the views look to be worth it!
I keep hearing about opportunities like this in different cities, and it seems super cool! Basically, there are planets set up along a distance so that your walking mimics how long it would take to travel between the planets at light speed.
Headed to the opposite end of the country? Check out our top 25 free things to do in Miami!