This post may contain affiliate links. Read our disclosure here.
Charlotte is close enough to where I live for a day trip, and we go up there every once in a while, but even I was ignorant of all the free things there are to do there! I think I know where we'll be going for our next field trip. You can take advantage of these fun, frugal options with our top 25 free things to do in Charlotte.
25 Free Things to Do in Charlotte
This nature preserve is made up of almost 1,000 acres of protected forest habitat. You can enjoy being outside, and there are also playgrounds and picnic shelters available.
President Polk was born on this land at the turn of the 18th century, and the original buildings built by his family have been renovated and reconstructed so that you can see what it would have been like to live there 200+ years ago.

Take the kids to ImaginOn
Part of the Charlotte Mecklenburg Library System, this special library has spaces for kids and teens as well as tons of other cool free programs throughout the year.
If you have kids who love things that go, the airport overlook has got to be on your list of destinations! You can see airplanes arrive and depart from the airport against a clear sky. Any kid will love it!
Whether you're touring the library indoors or walking through the memorial prayer garden outdoors, you can spend a whole afternoon here learning about the history of "America's pastor."
Every Friday, you can take a free walking tour of Camp North End, which is a former industrial center that is being restored into a cultural hub.
This art gallery just north of uptown Charlotte has an ever-changing cycle of exhibits, so no matter when you go, you're sure to see something interesting.
I'm a sucker for botanical gardens, and even if you're kids aren't super interested in the names of all the plants, there is plenty of green space for them to run and get some energy out.
Charlotte has many greenways that are great for walking, biking, jogging, or even rollerblading, if that's your thing.
You can buy something if you want, but it's free to browse the tasty options at this huge farmers market!
Even if you don't have a library card, any library in any city can be a fun, free option.
You'll want to stop at the sprayground at this park if you are in Charlotte during the heat of summer!
There are lots of trails to hike and a lake area to explore in this state park.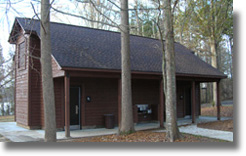 With wildlife and plants galore, there are things to see out in the nature preserve as well as inside the education center.
There's just something about live music in the summer, right? You can pack a picnic dinner and let the kids dance and catch fireflies while you enjoy the music.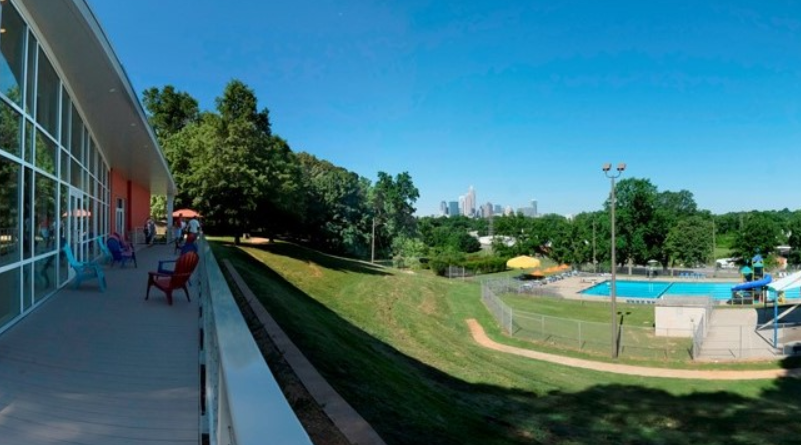 The park is free and has lots of amenities your family will enjoy. Although not free, it also costs only $1 per person to swim in the recreational pool!
Various parks in Charlotte offer free movies in the summer months. Check the schedule to see if one will be playing during your visit!
There's nothing better than a sprayground in the summer! This park has that and lots of other amenities.
This park has a sprayground and also hosts Party in the Park, live music events throughout the warmer months of the year.
Who knew there were so many free live music options in Charlotte? I love sitting in a camping chair when the sun finally goes down and enjoying summer nights to good music.
I don't know enough about disc golf to be impressed by this, but apparently the courses here are "championship level."
This is one of those places where you can totally spend money if you want to, but window shopping and browsing can be fun, too.
Another beautiful greenway in Charlotte, the kids can take their scooters and get some energy out!
Showcasing mainly Native American history, this museum is a little gem that would be perfect for an educational stop while you're in the Queen City.
You'll have to pay if you want to take something home, but it's free to tour the gold mine and imagine life several hundred years ago!