This post may contain affiliate links. Read our disclosure here.
The first time I flew out west and saw the Rocky Mountains in person for the first time, it was hard to express my awe! The mountains closer to the East Coast are impressive, but the scope and scale of the Rockies is difficult to put into words. For that reason, it's a popular spot for many travelers, and because of the climate and the natural beauty all around, there are so many opportunities to enjoy the outdoors. Best of all, there are great ways to explore this area without breaking the budget! Today I'm sharing my top 25 free things to do in Colorado Springs, several of which were shared with me by a Southern Savers reader (thanks, Tanya!).
Top 25 Free Things to Do in Colorado Springs
This amazing outdoor experience has free admission as long as you drive yourself (there is a cost to use a shuttle). You can spend hours here taking pictures and exploring nature!
The academy is free to tour, although you may need to provide your drivers license at the gate as well as expect a trunk inspection. There may be some restrictions at times due to events, so make sure you call ahead if you want to plan a tour.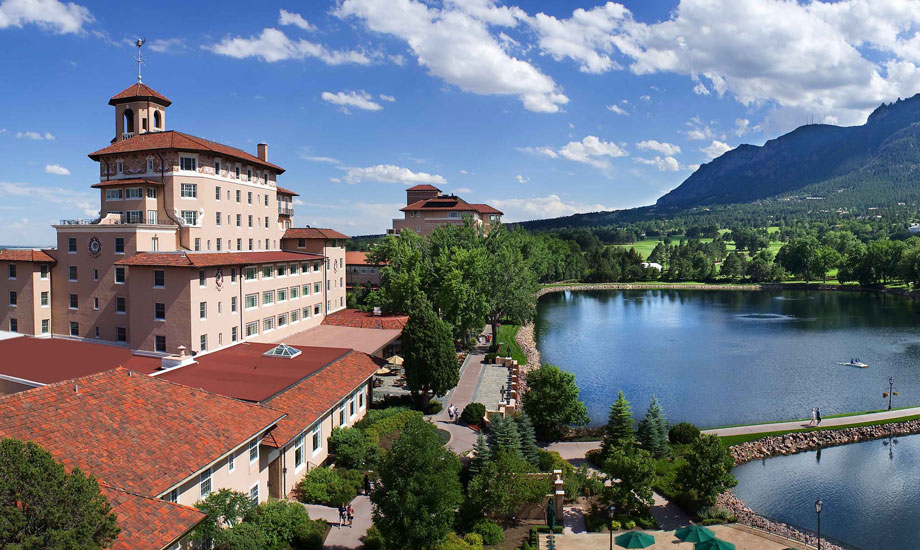 This huge hotel is free to walk around and take pictures. They even provide free valet parking! There is a beautiful lake in the back with swans, and you can't beat the views.
In addition to a horseshoe pit, there is also a playground and fields where you can play different kinds of sports. Pack a picnic for a frugal outing!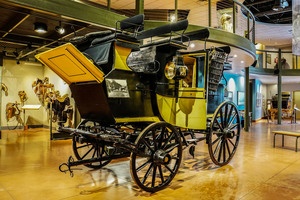 This museum shows lots of neat historic items from Indian headresses to race cars and focuses on the history and heritage of the Pikes Peak region.
Manitou Springs is a mountain community with mineral springs. You can find a swing or bench and sit and relax or stroll through artist galleries and other unique things in the town.
There are, as you might expect, tons of parks in the Colorado Springs area. I'm including many of them on this list because they all have unique things to draw you in, even if you can't visit them all on one trip.
This climb used to be illegal, but there have been renovations that now allow people to climb this steep incline. There is a free parking lot with a free shuttle to the trailhead.
This outdoor area has tons of trails, all of which will give you breathtaking views of the Rocky Mountains.
This area of the country was part of the journey of those early pioneers setting out to settle the West Coast. Touring this museum could be a great supplement to your kids' education!
There are lots of things in the Cripple Creek area that are NOT free, so you'll have to decide if you can resist the temptation. But if you want to explore this spot, you can visit the heritage center, which is almost like a museum, at no charge.
This will take up most of the day, but could be worth it if you're in the area for a while and have your own car. It will take you about 5 hours to drive the 130 miles of this circular loop, but you'll see views you can't see anywhere else in the country.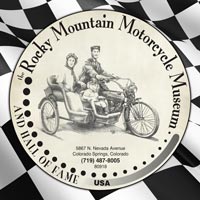 If wheels are your (or your kids') thing, then you might enjoy visiting this motorcycle museum.
This nature center is only about 15 minutes outside of Colorado Springs that has wetlands and many other habitats that showcase a variety of wildlife.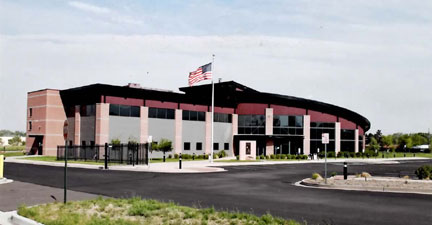 This museum showcases the personal collection of fire-related memorabilia of local man Dr. Lester Williams. If you have a kid who loves fire trucks, this is the place to go!
This park has not only an enormous skate park, but also playgrounds and other fun stuff to do.
This area near Colorado Springs has expensive activities, but you can also just walk or ride over the bridge, which is one of the highest suspension bridges over water in the country.
There is a special kids' play area and Narnia Adventure Room, as well as a short video you can watch. You can also take a guided tour.
Whether you've ever sponsored a child through Compassion International or not, a tour through this building will help you empathize with the plight of children in poverty around the world.
There is an intentional public arts display in Colorado Springs which you will spot just walking around, but you can also download an audio tour on your phone if you want to enhance your experience.
Any hike in this area is going to give you extraordinary views of the Rockies, and this trail looks especially good for families.
Here's another park that promises to highlight the most beautiful parts of this area.
The first park in Colorado Springs, this park is downtown and would be a great place to stop off in the middle of your day for a picnic.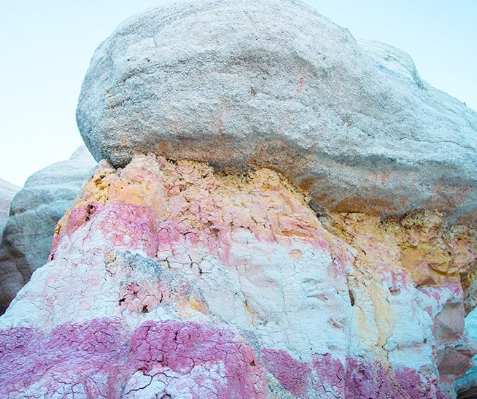 If I ever make it to Colorado Springs, this park is definitely at the top of my list of places to go! The colors on exhibit here—all a result of components within the earth working together—seem like they couldn't even be real!
Yes, another park! It seems like the opportunities to experience green space in this area are endless—hopefully you can take advantage of at least one of them!
Headed somewhere else in the Midwest? Check out our top 25 free things to do in Minneapolis!