This post may contain affiliate links. Read our disclosure here.
When it comes to Pennsylvania, Pittsburgh may not seem like as exciting a tourist destination as Philadelphia, but there is actually a ton of history here as well as experiences in the arts and nature. This list of free things to do in Pittsburgh will keep you busy no matter how long you plan to be in the city!
Top 25 Free Things to Do in Pittsburgh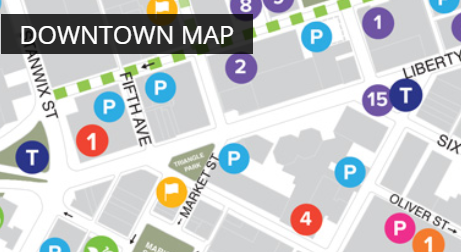 As long as you stay within the downtown area of the subway, it's free to ride! This could be an easy way to check out some of the other places on this list. 
Over 100 plants are on display here, including Mediterranean and tropical plants that originated in the Middle East as well as plants with biblical names. If you have a plant lover in your family, make sure to stop here!
With the advent of audio technology and apps, it seems like every big city is coming up with its own walking tour! I think it's a really cool way to share local history without any cost—no need for a tour guide.
These are classrooms at the University of Pittsburgh, so you cannot tour when classes are in session. But if you go in the summer, you can see 30 different rooms that each honor a different nationality and are decorated according to that nationality's culture. If classes are in session, you can take a virtual tour on their website!
State parks are one of my favorite places to visit in a new spot. This one is actually located downtown, and while you have to pay to park, if you ride the subway (see above), it will drop you off nearby.
This is a great nighttime activity! Tours are available in April-October, but make sure you check the website for guidelines and see if you'll need to register in advance.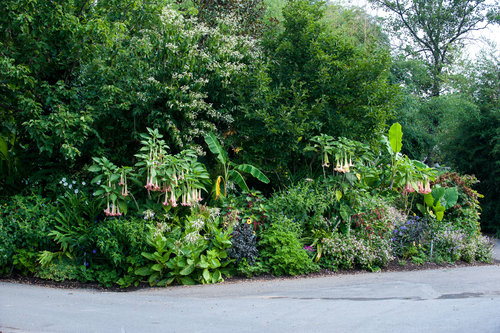 Another good option for plant lovers! You can spend all day exploring this beautiful nature destination and walking through the labyrinth.
If indoors is more of your thing, then you'll love the "World's Largest Bicycle Museum and Bike Shop." I'm not sure if that is factually correct, but regardless, there are a lot of bikes here!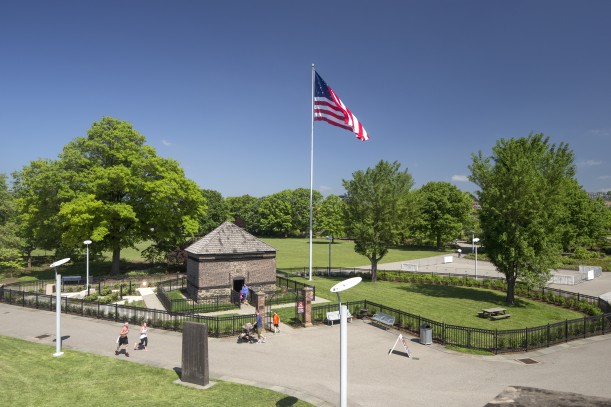 Fort Pitt Block House is located within Point State Park (see above) and offers a look into Pittsburgh's early days.
You'll want to read the website description to find out more about this place. Essentially, if you park at the bottom of the hill, your car will apparently start going uphill? It definitely sounds like it's worth a try!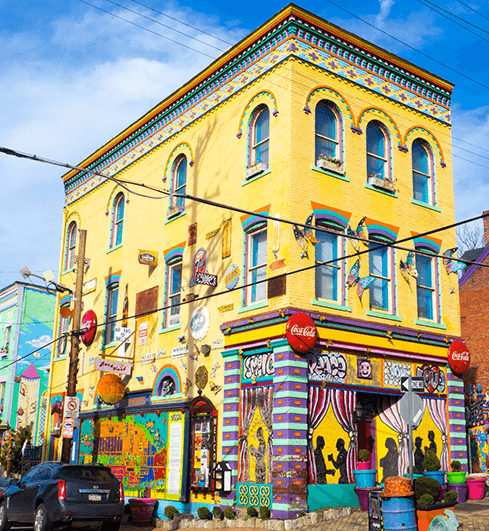 If I ever make it to Pittsburgh, this place will be on my itinerary, just so I can hopefully meet Randy. Randyland is his house, and he has spent decades decorating it as a gift to the city of Pittsburgh. Apparently Randy is often there entertaining guests with his personality and his artwork.
This house is a private art installation and is available for tours if you sign up in advance.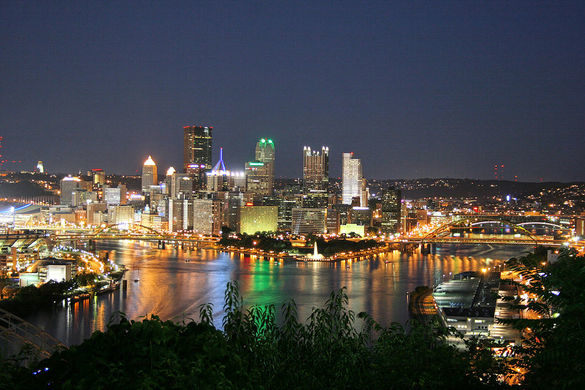 All the research I did had a common theme: Make sure you make it to this overlook. You can see almost the entire city, and apparently the view is not to be missed!
If you need a spot for the kids to run around, check out Frick Park. The largest historic park in Pittsburgh, there's plenty of green space that is perfect for a family picnic.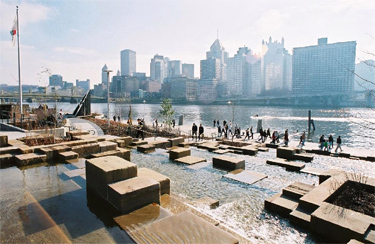 This spot is a work of art as well as a place to pay, and it looks like a perfect spot to spend a hot day in the summer!
Art lovers, history lovers, and honestly, all of us who appreciate the life of Dr. Martin Luther King, Jr. will be inspired by this community art project.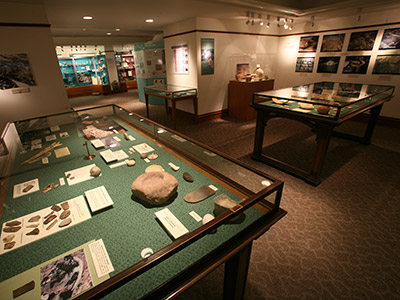 This museum is pretty unique and might provide a morning of mental stimulation. It's located at Pittsburgh Seminary and shows what daily life would have been like in ancient biblical times.
Showcasing an important part of history, this museum is recommended for children grade 6 or above due to the sensitive and graphic nature of what is displayed. But if your children are old enough, this could be a wonderful supplement to other knowledge they've gained about this period of history.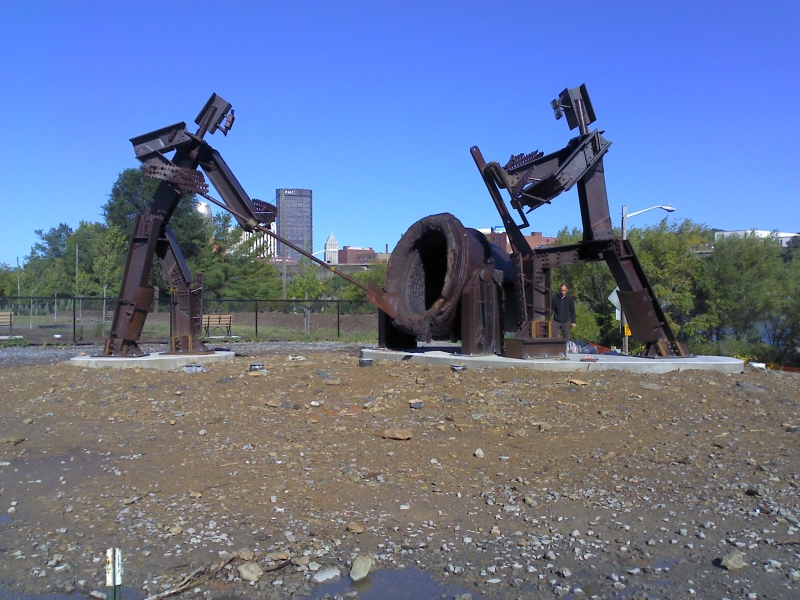 Pittsburgh was built on the backs of industrial workers, and this sculpture aims to honor their work. This seems like a really fun photo opportunity for kids!
Even if you are not Catholic, this church, built in 1880, has the largest collection of Christian relics in the world outside the Vatican, so there is lots of history to see here.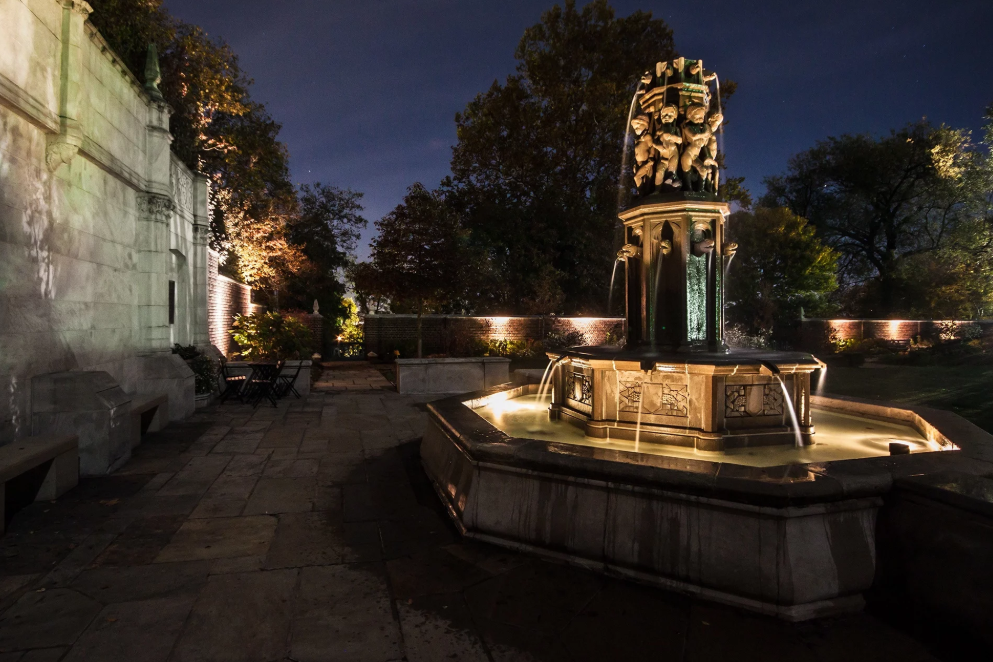 This garden is a work of art as well as a part of nature. It looks like the perfect place to take a picnic!
There are three levels to this gallery, all of which include contemporary art exhibitions.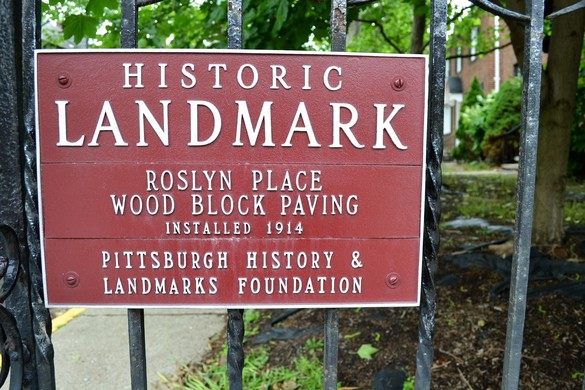 Walk the wooden streets at Roslyn Place
Roslyn place is the last wooden street in Pittsburgh and one of very few wooden streets left in the world. The homes on the street are private residences, but it is said that they love having visitors walk up and down the street and appreciate the history there.
Cool off at one of Pittsburgh's many Spray Parks 
I don't know if I'd go to a city in the summer that didn't have spray parks. We definitely take advantage of the ones in our own town! Check the various options and see which ones will work best with where you're staying.
I'm a sucker for wooden playgrounds like this one, maybe because I grew up playing on a playground like this in my hometown. They are great for hide and seek and accommodate all ages and physical abilities of children!
Headed somewhere else in Pennsylvania? Check out our list of  the Top 25 Free Things to Do in Philadelphia!