This post may contain affiliate links. Read our disclosure here.
Whenever I start researching these posts, I start to worry I won't find 25 things in the city I'm focusing on. I quickly found a lot of free things to do in St. Louis but almost felt like it was too good to be true! Did you know that the St. Louis Zoo has free admission? It's one of the first zoos I've found outside Washington, D.C., that is free to enter. There are also a number of free opportunities to learn more about science and history while you explore this historic city.
Top 25 Free Things to Do in St Louis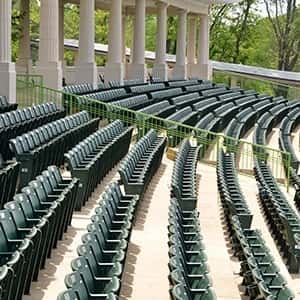 During the summer, there are approximately 1,450 free seats available during their shows. They're available on a first-come, first-served basis, so get there early!
Admission to the Science Center is free, but there are special attractions within that may require a purchased ticket.
Museums like this one are a great option for rainy days when you're on a trip. Even if some of the art is unfamiliar or not your cup of tea, this is a fantastic way to expand your understanding of art!
If you want to enjoy art outside, check out this cool park with lots of sculptures to find and appreciate. It looks like a great place for a picnic as well!
I still can't believe this one! Admission to the zoo is always free, although you will have to pay small fees for certain attractions within the zoo. 
This inside of this cathedral is beautiful and well worth a trip. Check the schedule for when the church has daily mass services and other special events to make sure you will be able to go inside and tour. 
This history museum has tons of rotating exhibitions on a range of historical topics as well as frequent events that will appeal to kids and families. Check the website to see if they're offering something at a time when you're wanting to go!
The famous post-Civil War president met his wife on these grounds that have now been named a historic site. Travel back 150+ years in time and see what life would have been like at that time.
Connected to the Missouri History Museum, this museum focuses on military history and features ever-changing exhibits.
Admission to this destination is free, but donations are suggested. A perfect excursion for any chess lover!
This is a preserved historical site that shows what remains of an early Native American civilization. Admission is free, but donations are suggested. 
Located in the St. Louis Federal Reserve, this museum explores economics and the history of money.
Like the zoo, I'm amazed that this opportunity is completely free! You can pay for guest experiences that will enhance your trip, but it looks like there's plenty to do there withwout spending a dime.
Citygarden is a park located in downtown St. Louis with lots of green space and water activities. Note: You may have to pay a little bit to park in nearby parking locations.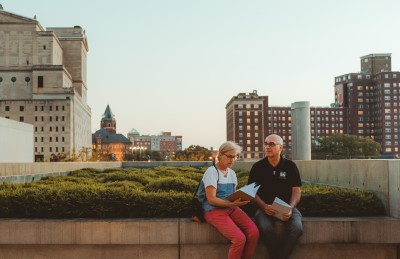 Art galleries can be a peaceful and calming way to spend an afternoon. This one has nice spots inside and outside to refresh and relax.
You all already know how much I love libraries. With all the other free things to do in St. Louis, it's no surprise that they have an incredible library system with lots of free programs.
Tram rides to the top of the arch and riverboat tickets are not free, but you can go to the museum and see the old courthouse for free. If you have any qualms about heights, then this may be enough for you!
Whenever we go somewhere new, I think it's always fun to find a local farmers market and see what they have to offer. There is always the temptation to spend some money, but if you can resist, it can be a fun outing just to walk through and browse.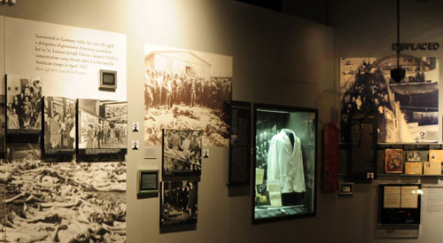 This period of history is sobering, and so many people were affected that the information to learn seems endless. This local museum provides its own perspective on the Holocaust and offers a great learning opportunity.
This park allows you to drive through and see a variety of wildlife (like elks!) that you may not have seen up cloase in the wild.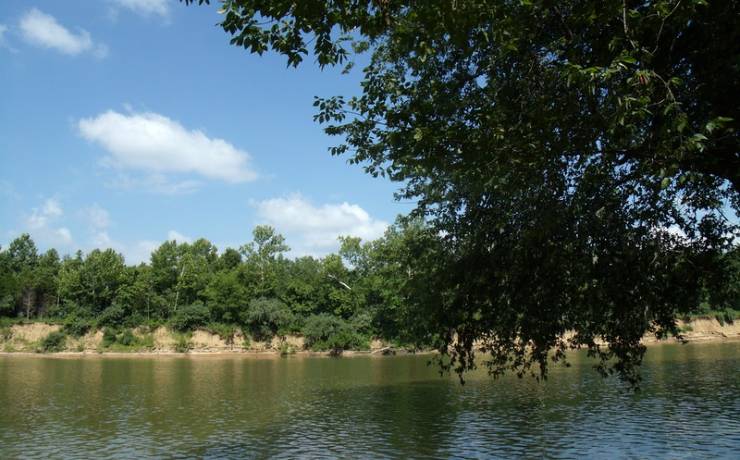 Walking and hiking trails, a playground, free programs, and fishing spots are just a few of the amenities at this state park.
Claiming to be one of the top 10 great streets in America, this is a great spot for people watching! You can also see the St. Louis Walk of Fame along part of the street.
This former military post has a military museum and old ordnance room for the military history lovers among us.
This free art museum is located on the campus of Washington University in St. Louis. (Note: If you are reading this before September 2019, the museum is currently closed for renovation.)
With a playground and fountains, this is a super fun place to explore and let the kids roam free.
Heading elsewhere in the region? Check out our Top 25 free things to do in Little Rock!