This post may contain affiliate links. Read our disclosure here.
The Outer Banks in North Carolina is made up of many cities and areas, which means that if you find yourself traveling there, there are so many opportunities and experiences where you can make memories. I've researched these various areas and come up with a list of the top 25 free things to do in the Outer Banks NC!
Top 25 Free Things to Do in the Outer Banks NC
I didn't want to leave out the obvious! There are tons of beach options in the Outer Banks—you can't go wrong.
This area is home to Kitty Hawk, where the Wright brothers made their historic first flight. It's not free to get into the Kitty Hawk historic site, but you can see this tribute to the history of flight for free.
Apparently this is a super popular activity in the Outer Banks! Here's the idea: You take a flashlight onto the beach at night and chase (not hunt!) ghost crabs, which are nocturnal.
This area is not right on the coast, but you can walk through the woods and enjoy the just-of-the-coast natural habitats.
Get a taste for the history of Kitty Hawk by walking down the long pier. You can enjoy the views and watch people fish.
During the day, there are lots of watersports activities going on here, but it sounds like the real excitement comes at sunset, where the huge expanse of water provides breathtaking views.
State parks are often free, so they're a great option when you're visiting a new place!
This museum sounds a little dark, doesn't it? But it promises to reveal lots of ship and ocean-related history that's super interesting.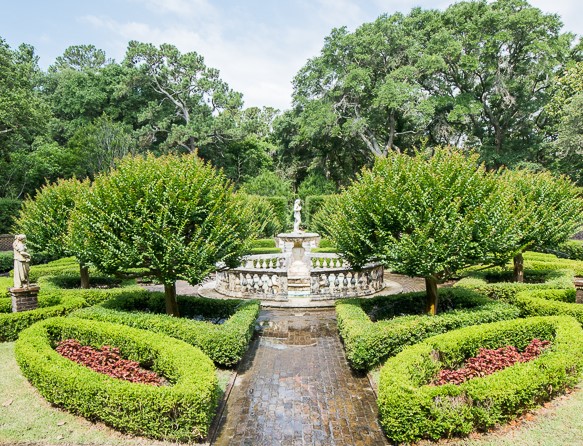 Stroll through Manteo
Manteo is a city along the Outer Banks that is beautifully designed and has lots of opportunities for people-watching and browsing. There's also an Elizabethan Gardens you can walk through if you have any plant lovers in your family.
Enjoy some family time in this big green space.
This park has a playground as well as a boardwalk where you might manage to spot some local wildlife.
Visit the art galleries on Gallery Row
This area has many galleries all in the same area with different themes, allowing you to experience a variety of different artistic mediums.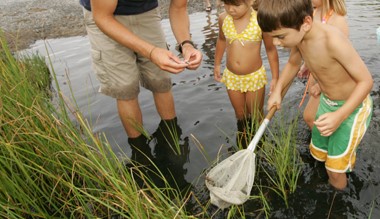 This nature refuge would be fun just to walk around, but they also offer frequent programs to add to the experience.
If you've read the recent popular book Where the Crawdads Sing, you will want to explore this wildlife refuge. It will feel like stepping into the book!
There are all kinds of wildlife you can spot here, as well as getting the chance to dip your toes in the water.
Located in Nag's Head, this park has lots of green space and a playground.
You'll have to pay a small fee to climb the lighthouse, but you can go to the gift shop and explore around it for free.
This is a super long pier that offers extraordinary views and the chance to watch fisherman bring in some great catches!
You can get to this "shell"-y island by swimming, although it's not recommended. It's better to paddleboard or kayak, which means it may not be great for small children. But if you can figure out how to get to the island, it looks worth the journey!
Maybe because it's still so hot when I'm writing this, but wandering through these woods in the fall seems like a dream come true.
See what local produce and craftsmanship is available in the area at this farmers market.
Here you can see lots of old whale bones displayed and get more information about the surrounding area.
If the weather's bad while you're in the Outer Banks, curl up with a good book and enjoy the free Wi-Fi at one of the library branches.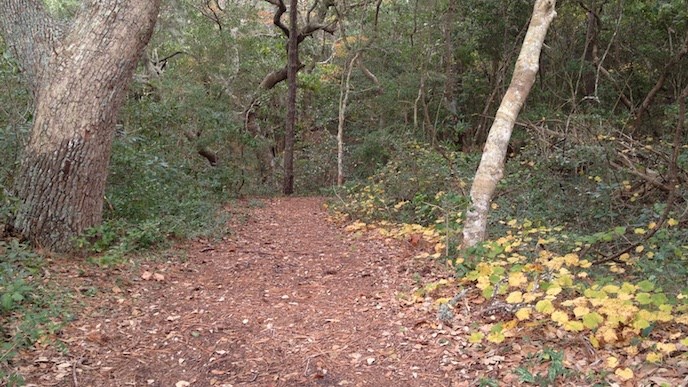 Located on Roanoke Island in the middle section of the Outer Banks, it's free to visit and explore this national historic site.
This park in the downtown area of Kill Devil Hills has lots of green space as well as live oak trees that are perfect for climbing!
Staying in the big city instead? Check our our list of the top 25 free things to do in Charlotte!