This post may contain affiliate links. Read our disclosure here.
One of the best ways to get coupons for brands you regularly use is to sign up directly with the company.  Many of them send coupons directly in their emails or have coupons on their site for registered users.
Tip: Before you sign up make sure to get an email address just for couponing.  Gmail or other free email sites are perfect and you'll be glad that you didn't fill your personal email up!
Top Companies for Coupons: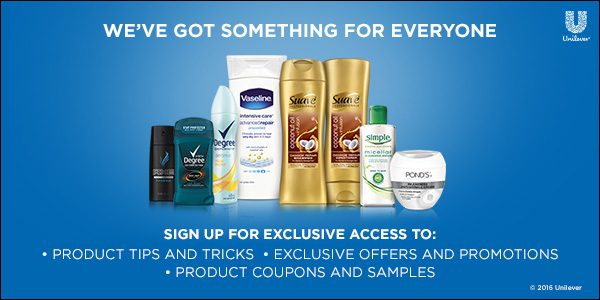 Unilever
The maker of Dove, Degree, AXE, and even Lipton, Ragu, and many food brands.  Get updates on offers and alerts to new coupons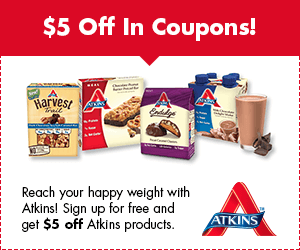 Atkins
Start out with $5 worth of coupons, but you'll also get occasional coupons sent straight to your email.
Betty Crocker
FREE email delivers the best of Betty's 15,000 kitchen-tested recipes, how-tos and more – straight to your inbox! PLUS, get up to $250 per year in coupons savings and access to FREE samples (quantities limited, one per member).

Pampers Rewards
Allows you to earn freebies by entering codes from packages of diapers and wipes, but you'll also find coupons on their site and in their newsletters.
Kellogg's Family Rewards
Probably the best email program out!  You'll get emails 1-2 times per week with unique coupons just for you.  Most emails have 3-4 coupons good for specific products or $1/2 any products they make!
Kimberly Clark
Save on everything from Huggies to Cottonelle.  They have a lot of printable coupons on their site that you have to register for and occasionally send out emails with extra offers.
Procter & Gamble
They offer great printable coupons on their site and many aren't available in other places.  Enjoy $2 off Tide and many of your other favorite brands.  You'll also get email newsletters sharing new rebates and special promotions.
Johnson & Johnson
Savings on your favorite facial care to first aid, you'll be surprised at how much Johnson & Johnson makes.  They have a number of printable coupons on their site for registered users.  They rarely send out newsletters.