This post may contain affiliate links. Read our disclosure here.
Walmart is spreading out the Black Friday fun for 2020! Walmart plans to run three big savings events spread out throughout November! Here are all the deals in the second Walmart Deals for Days Savings Event starting 11/11.
Shop all the deals online starting 11/11 at 7 pm eastern time. You can shop in-store Saturday 11/14 with doors opening at 5 am. You'll also see more deals that go live online Saturday 11/14 at midnight eastern time.
Head here to see all the deals in the first saving event.
Click here to see the ad scans for the Walmart Deals for Days Event #2 Ad
Search across all the Black Friday ads
and see what stores have the best deals.
2020 Walmart Deals for Days Event #2 Ad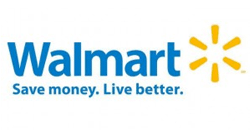 Toys
14″ Trampoline with Basketball Hoop, $159


Starting Nov. 14th 5AM In Store Only
Electronics
Crosley Crusier Turntable, $30


Starting Nov. 14th 12AM Online and 5AM In Store Only

Klipsch The One II, $148


Starting Nov. 14th 12AM Online and 5AM In Store Only

Crosley C6 Bluetooth Turntable, $99


Starting Nov. 14th 12AM Online and 5AM In Store Only

TCL 55″ Class 4K UHD Roku Smart TV, $148


Online Only

Onn 50″ Class 4K UHD Roku Smart TV, $128


Online Only

Lenovo IdeaPad 3 Laptop, $149
14″ Display
4GB RAM
128GB Storage
Online Only
Shark IQ Robot RV1000 Wi-Fi Vacuum, $199


Online Only

Tineco A10 Cordless Stick Vacuum, $99


Online Only

Onn True Wireless Earbuds, $14


Online Only

Lenovo Tab M8 HD Tablet, $59
8″ HD Display
2GB RAM
32GB Storage
Online Only
HP Pavilion 15.6″ Horizon Blue Laptop, $379
15.6″ Full HD Display
8GB RAM
512GB SSD Storage
Online Only
HP 15.6″ Core i3 Laptop, $249
15.6″ HD Micro-Edge Display
8GB RAM
256GB SSD Storage
Online Only
HP 14″ 2 in 1 Touch Teal Chromebook, $179
MicroEdge Touch Display
4GB RAM
64GB eMMC Storage
Online Only
RCA Roku 720p Smart Projector, $99


Online Only

JBL Flip Essential Bluetooth Speaker, $50


Online Only

Altec Lansing Jacket H20 Speaker, $20


Online Only

4K Movies (select), $7.96


Starting Nov. 14th 5AM In Store Only

Select DVDs starting at, $3.96


Starting Nov. 14th 5AM In Store Only

Select Blu-Ray Movies, $5.96


Starting Nov. 14th 5AM In Store Only

Netgear Orbi Whole Home WiFi 3 pk, $99


Starting Nov. 14th 12AM Online and 5AM In Store Only

onn 7″ Tablet, $28
2GB RAM
16GB Storage
Starting Nov. 14th 12AM Online and 5AM In Store Only
Sylvania 10.1″ WiFi Digital Picture Frame, $50


Starting Nov. 14th 12AM Online and 5AM In Store Only

SanDisk ImageMate 128GB MicroSD Card, $13


Starting Nov. 14th 12AM Online and 5AM In Store Only

Netgear Nighthawk AX3000 Router, $99


Starting Nov. 14th 12AM Online and 5AM In Store Only

Arlo Essential 2 pk with Video Doorbell, $249


Starting Nov. 14th 12AM Online and 5AM In Store Only

Merkury Innovations Smart LED Light Bulb, $4.97


Starting Nov. 14th 12AM Online and 5AM In Store Only

Bower 12″ LED Selfie Ring Studio Light, $20


Starting Nov. 14th 12AM Online and 5AM In Store Only

FujiFilm Instax Mini 7s Camera Bundle, $49


Starting Nov. 14th 12AM Online and 5AM In Store Only

GoPro Hero 7 White Camera, $119


Starting Nov. 14th 12AM Online and 5AM In Store Only

Phone Santizer, $14


Starting Nov. 14th 12AM Online and 5AM In Store Only

BioPure Electronic Wipes 100 ct, $5


Starting Nov. 14th 12AM Online and 5AM In Store Only

onn Wireless Charging Lamp, $14


Starting Nov. 14th 12AM Online and 5AM In Store Only

Otterbox Defender Pro Phone Case, $20


Starting Nov. 14th 12AM Online and 5AM In Store Only

Zegg Invisible Shield Screen Protector, $10


Starting Nov. 14th 12AM Online and 5AM In Store Only

onn SW Wireless Charging Pad, $4


Starting Nov. 14th 5AM In Store Only

onn 20K Powerbank, $13


Starting Nov. 14th 12AM Online and 5AM In Store Only

PopScokets Phone Grip, $5


Starting Nov. 14th 5AM In Store Only

iPhone SE on Straight Talk or Total Wireless, $199


Starting Nov. 14th 12AM Online and 5AM In Store Only

iPhone XR on Straight Talk or Total Wireless, $299


Starting Nov. 14th 12AM Online and 5AM In Store Only

Samsung Galaxy S10e on Straight Talk, $399


Starting Nov. 14th 12AM Online and 5AM In Store Only

Samsung Galaxy A51 on Straight Talk, $199


Starting Nov. 14th 12AM Online and 5AM In Store Only

Samsung Galaxy A21 on Straight Talk, $99


Starting Nov. 14th 12AM Online and 5AM In Store Only

Motorola Moto E on Straight Talk, $39.88


Starting Nov. 14th 12AM Online and 5AM In Store Only

Samsung Galaxy A11, $149
$100 off Samsung Galaxy A11 when you activate in store on AT&T or Verizon Prepaid
=$49.
Starting Nov. 14th 5AM In Store Only

Up to $750 in eGift Cards with Activation and Purchase on Installment Plan of Select Apple & Samsung Phones with Eligible Phone Trade In


Starting Nov. 14th 12AM Online and 5AM In Store
Clothing
Toddler Character 2 pc Sleepwear Set, $4.75


Starting Nov. 14th 5AM In Store Only

Boys 2 pc Character Sleepwear Set, $4.75


Starting Nov. 14th 5AM In Store Only

Girls 2 pc Character Sleepwear Set, $4.75


Starting Nov. 14th 5AM In Store Only

Kids Character Slippers, $5


Starting Nov. 14th 5AM In Store Only

Fruit of the Loom Sleep Pants, $5


Starting Nov. 14th 12AM Online and 5AM In Store Only

Fruit of the Loom Thermal Shirt or Pants, $5


Starting Nov. 14th 12AM Online and 5AM In Store Only

Puma Men's Boxer Briefs 3 pk, $5


Starting Nov. 14th 12AM Online and 5AM In Store Only

Mossy Oak or Realtree Hoodie, $10


Starting Nov. 14th 12AM Online and 5AM In Store Only

Puma Men's Socks 6 pk, $10


Starting Nov. 14th 12AM Online and 5AM In Store Only

Dearfoams Men's Memory Foam Slippers or Ladies Slippers, $7


Starting Nov. 14th 12AM Online and 5AM In Store Only

Athletic Works Hoodie & Leggings Set, $12


Starting Nov. 14th 12AM Online and 5AM In Store Only

Secret Treasures Ladies Comfort Bra, $5


Starting Nov. 14th 12AM Online and 5AM In Store Only

Boys' or Girls' Activewear Set, $9
Hanes Ladies Panties, 6 pk, $5


Starting Nov. 14th 12AM Online and 5AM In Store Only

Muk Luks Ladies Socks 3 pk, $5


Starting Nov. 14th 12AM Online and 5AM In Store Only

Secret Treasures Ladies Socks 6 pk, $5


Starting Nov. 14th 12AM Online and 5AM In Store Only

Kids Character Athletic Shoes, $10


Starting Nov. 14th 12AM Online and 5AM In Store Only
Tools
Hart 20V 4 Tool Kit (Drill, Impact Driver, Reciprocating Saw, Work Light, 2 batteries, Charger and Bag, $118


Starting Nov. 14th 12AM Online and 5AM In Store Only
Household
onn Full Motion TV Wall Mount, $29


Online Only

Sun Joe Electric Pressure Washer Bundle, $79


Online Only

FixRX Prescription Massage with Case, $38


Online Only

Intex 15″ Deluxe Queen Airbed, $34


Online Only

Corelle 20 pc Dinnerware Set, $20


Starting Nov. 14th 5AM In Store Only

Frigidaire 9 Can Mini Fridge, $24


Starting Nov. 14th 12AM Online and 5AM In Store Only

Keurig K-Compact Brewer Black, $35


Starting Nov. 14th 12AM Online and 5AM In Store Only

Rubbermaid Easy Find Lids Storage Set, $6.75


Starting Nov. 14th 5AM In Store Only

Mainstays 70 pc Meal Prep Storage Set, $7


Starting Nov. 14th 5AM In Store Only

The Pioneer Woman Slow Cookers 2 pk, $9.96


Starting Nov. 14th 5AM In Store Only

Better Homes & Gardens Flip Tite Set, $25


Starting Nov. 14th 12AM Online and 5AM In Store Only

Hyper Tough Shop Light, $12


Starting Nov. 14th 12AM Online and 5AM In Store Only

Primo Hot & Cold Water Dispenser, $98


Starting Nov. 14th 12AM Online and 5AM In Store Only

Blackstone 22″ Griddle with Hood, $99


Starting Nov. 14th 5AM In Store Only

Shark Rocket Pro Cordless Stick Vacuum, $139


Starting Nov. 14th 12AM Online and 5AM In Store Only

Vinyl Albums (assorted), $15


Starting Nov. 14th 5AM In Store Only