This post may contain affiliate links. Read our disclosure here.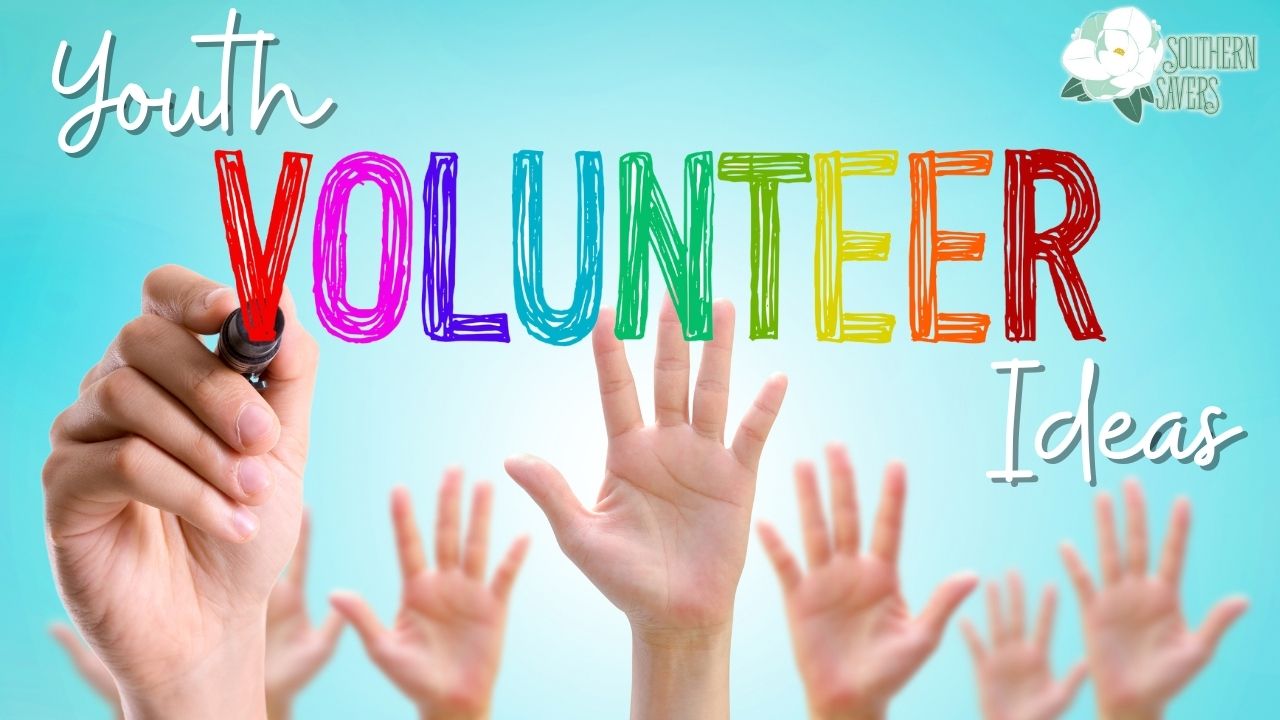 Summer will be here before you know it. The kids will be out of school, and you need to figure out how to entertain them and keep them busy. Even if your kids are in school year-round, you can easily incorporate community service into their curriculum. I am always looking for ways to get my girls more involved in the community, and I enjoy watching them become good, productive citizens.
There are plenty of ways to get kids of all ages more active in the community. Many volunteer opportunities don't even require leaving your home. You can even turn volunteering into just another fun summer activity. Who knows? Your kids may even develop a new passion for something!
Make it a point to fill up some of your family's free time this summer with an opportunity to help others. Children are more likely to continue helping others when they get older if it is an important part of their childhood. Here is a list of volunteer opportunities you can fit into your family's summer routine.
Volunteer Ideas for Younger Kids
These opportunities are great for kids of all ages or to do together as a family. 
Community Garden
If you have the space to start a garden, this is a great way to spend some quality time together while growing food to share with the neighbors.
Trash Pick-Up
Choose a neighborhood, local park, or street to beautify by picking up litter. Check with your local public works office to see if they can provide supplies like trash bags and gloves.
Neighborly Love
If you know of an elderly or sick person who can't leave their home, your family can make it a point to visit once a week to keep them company. Use this time to chat with them, read to them, eat with them, and help with house chores or yardwork. Some great friendships will be formed along the way.
Hospitals
Call the local hospitals to see if they have any in-person opportunities right now. Covid-19 restrictions may still be in place. Regardless, an easy way to spread love and cheer at hospitals is to make generic get well cards for patients, especially children. You can also put together goodie bags for children with longer hospital stays.  Call the volunteer specialist to verify what is acceptable to be written and donated.
Homeless Shelter
Check with your local homeless shelters for immediate needs. Many of them may need help sorting donations or serving meals. Ask about hosting an activity for homeless children. You can also hold a community drive to collect supplies to put together hygiene kits and/or activity kits for kids. Be sure to check with your local shelter about which items can be accepted.
Habitat for Humanity
Habitat for Humanity encourages volunteers as young as 5 years old. There are special youth programs designed to encourage kids to begin volunteering at a young age. Search for your local Habitat to see how you and your family can help.
Special Olympics
Volunteers are at the core of the Special Olympics program. Check with your local offices to see how your family can help. Many Special Olympics programs provide year-round training for athletes at local gyms.
Volunteer Ideas for Teenagers
These opportunities are better suited for teenagers.
Library
Your local library may be in need of some teenage volunteers to shelve books or help out during summer programs.
Assisted Living/Nursing Home
Many residents at these facilities are lonely. Find some time to invest in visiting with them just to chat, play card games, etc.
Food Bank/Soup Kitchen
Many local food banks and soup kitchens could use help unloading trucks and sorting food items as well as serving meals. Another great option is to help with set-up and clean-up of the facility.
Animal Shelters
Animal lovers are always in need to help out at local shelters. Call to see what their immediate needs are. Maybe they need help laundering blankets or taking photos of pets for adoption. Perhaps there is a need for dog-walking and spending quality time with the animals.  Visit these national sites for more opportunities that you can do from anywhere.
ASPCA
Get a free fundraising toolkit to use if you choose to put organize an event (bake sale, car wash, lemonade stand, craft sale, etc.).
The Humane Society — They also provide a downloadable fundraising toolkit if you choose to put on an event.
Schools
Just because students aren't in school doesn't mean the school shuts down. Stop by the school with your kids to express their interest in volunteering. Surely your teenagers can make copies and provide other clerical needs as well as help out preparing the classrooms.
Upchieve
If you have a child 13 and up who is really good at math or science, they can become a volunteer virtual tutor with UPchieve. UPchieve is a free online platform that connects low-income, Title I students with volunteer tutors. All students tutors will need a reference from a math or science teacher during the screening process.
Learn To Be
Learn To Be is another free virtual tutoring platform. You must be age 14 or older to apply as a volunteer.
Specific Volunteer Opportunities for Kids
The following websites can help you search for more specific ideas and local opportunities for your family.
Volunteer Match
Points of Light
Kids That Do Good
Do you and your family enjoy volunteering? Comment below with your favorite ways to give back to the community.