This post may contain affiliate links. Read our disclosure here.
Today only, get 12% cash back on every purchase you make from 150+ stores online!  Ebates.com is running a Flash Cash promo with huge cash back increases, but only through tonight.  Most of these stores are normally 2-3% cash back so this is huge!
If you've been waiting for an appliance deal… 12% cash back on top of a sale is pretty awesome!  Or grab some fun deals at JCPenney, Zulily, Bath & Body Works, Academy Sports, Dicks and many others.  You can even earn cash back and use a coupon code!
Head over and pick the store you want to shop at, you'll end up on the main site you want, but Ebates will track your purchase and give you 12% back on whatever you spend.  Your cash back is usually in your account within a 2-3 days.
New to Ebates?
Head through this link and you'll also get a $10 cash back bonus when you make a purchase from any store that is $25+.  This can be stacked with huge cash back too!
An Idea of The Savings

Shop at Lowes:
Idylis Chest Freezer, 5 cu ft., $148 (reg. $189)
Get Back:  $17.76 + $10 bonus for new users
(makes it $130.24)
Shop at JCPenney
Buy:
Martha Stewart 10 piece Essentials Baking Set, $29.99 (reg. $50)
-15% off with AFFSHOP1
Total Due: $25.49
Get Back: $3.05 + $10 Bonus for new users
(makes it $12.44)
This is my secret want… it's big I know…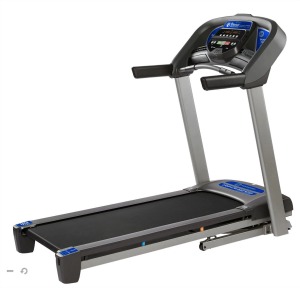 Shop at Dicks:
Horizon T101 Treadmill, $599.99 (reg. $999)
-$20 off $100 purchase
Get Back: $69.59 + $10 bonus for new users
(makes it $500.40)