This post may contain affiliate links. Read our disclosure here.
I think children in the age range of 2 to 4 are pretty fun to shop for: they like things that are too advanced for babies, but they still find wonder and excitement in opening up a toy.
Here is a list of my top 10 gifts to buy for a child who is 2 to 4 years old!
Top 10 Gifts for a 2-4 Year Old:
Disney Leap n' Roar Kion
currently on Amazon for $24.99
This stuffed lion is based off the Disney Junior show The Lion Guard. Kion will roar when you wave your hand in front of his nose and leap when you push down on his legs. He also says a bunch of his signature phrases!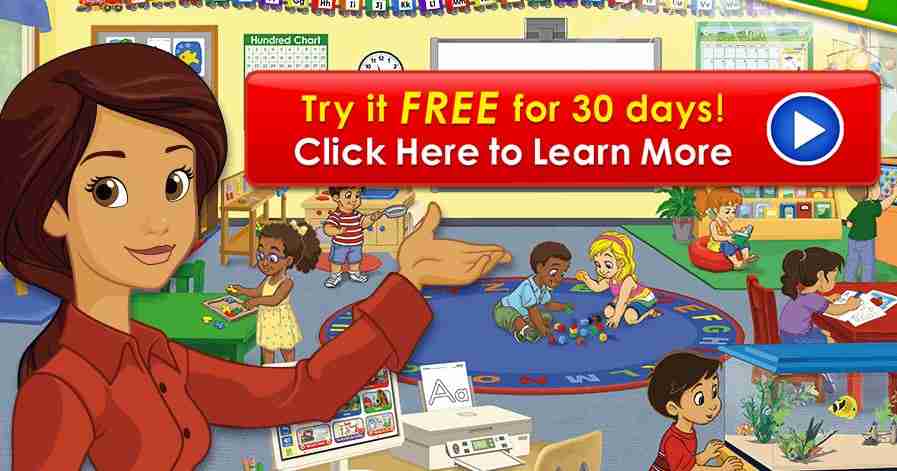 ABC Mouse
$7.95 per month
ABC Mouse is an educational website that's geared toward children ages 2-7. It includes an online curriculum in reading, math, science, and art. The best part for your child is that it seems like a super fun game, so they're playing and learning at the same time (and this website has great reviews). You can sign-up for a 30-day free trial, too.
Hasbro Love 2 Learn Elmo
currently on Amazon for $39.99
Elmo is basically a hot toy every year. This Elmo is neat because he connects to the Love2Learn Elmo app and parents can program Elmo to refer to the child by name. He also has more than 350 responses and sings songs.
Hasbro Baby Alive Twinkles n' Tinkles Doll
currently on Amazon for $29.99
I had a Baby Alive doll when I was young! Of course they are a lot different now, but it's fun that this doll is still a popular toy. This doll's diaper lights up when she needs changing, she talks, and she includes accessories.
B. Toys Bouncy Boing Hankypants Hippo
retails for $29.99
I think I'm too big to play on this, but it looks super fun. This hippo inflates to become a bouncing ride-on toy! It bounces when your child bounces and can be quickly inflated (the air pump is included).
American Plastic Toys Dump Truck
currently on Amazon for $13.99
A good vehicle toy is always a classic. This dump truck includes a 12″ dump bed and knobby wheels. It's perfect for rolling around the house or taking on the yard outside!
Fisher-Price Little People Disney Princess Palace
currently on Amazon for $18.90
I know a lot of little girls who would be thrilled to get this palace for Christmas. This highly-rated toy includes spots that twirl to make the figures dance, plays songs, and includes Belle, Cinderella, and Belle's prince.
Mega Bloks Big Building Bag, 60-Piece
currently on Amazon for $18.09
Encourage hands-on play with this big set of blocks! This Mega Bloks set includes 60 big-sized building blocks and also includes a zippable bag for easy clean-up and storage.
Play-Doh Dough & Sets
prices vary, but are around $10-$15
Anything Play-Doh related is fun to a 2 to 4 year old! You could get them a big pack of assorted colors to squish around and encourage motor skill development. And the play sets include accessories that are great for pretend play and creativity.
Books!
My kids have always loved books from the time they were tiny babies. Books encourage language development and reading skills (and a child's personal library can never really be too big). Here are a few of my favorites:
Tails by Matthew Van Fleet
The Very Hungry Caterpillar by Eric Carle
Hop on Pop by Dr. Seuss
Doggies by Sandra Boynton
The Giveaway:
One (1) Southern Savers reader is going to win:
Kion Leap n' Roar Lion
1 Year of ABC Mouse
Love 2 Learn Elmo
Baby Alive Twinkles n' Tinkles Doll
B. Toys Hanky Pants Bouncy Hippo
American Plastic Toys Dump Truck
To Enter:
Fill out the widget below to be entered to win.
2016 Christmas Gift Guide Giveaway: Age 2-4

This giveaway is sponsored by Ren Beanie, ABC Mouse, Hasbro and American Plastics Toys, but all opinions are 100% my own.