This post may contain affiliate links. Read our disclosure here.
It's been a few years since we have done gift guides in advance of the holidays, but I'm so pleased to announce that we are back this year with 2019 gift guides for kids of every age (as well as some ideas for the adults in your life!). We're going to start at the very beginning with the top gifts for babies (ages 0-18 months). Whether it's a gift for your own child, a grandchild, or just a special kid you know, all of these gifts are sure to be a big hit!
When I'm looking for gifts for baby, my focus is durability and practicality as well as whether it has staying power. A toy that can be used for subsequent kids OR a toy that continues to be appealing as the baby goes is a winner in my book.
Note: The prices listed are subject to change at any time.
2019 Top Gifts for Babies 0-18 Months | Gift Guide
Juicy Bumbles Soft Sole Leather Baby Shoes, $14.99
These shoes are perfect for little ones when they start walking, and even before then when you need them to keep their socks on!
Gund Baby Lamb, $11.06
Babies love anything soft, and this sweet little lamb will probably become a favorite lovey!
Infantino Squeeze and Stack Block Set, $8.88
Even if they're too young to actually stack them, any little one will love using these to chew on!
EduShape See-Me Sensory Balls, $16.50
Another fun sensory experience comes in the form of these colorful balls. This is a great option because it has long term appeal—even big kids love balls!
3-in-1 Laugh & Learn 3-in-1 Smart Car, $35.99
This is a perfect gift idea because it grows with your baby—they can use it as a push toy when they're first starting to walk, all the way up until they can zoom around on their own. 
LEGO Duplo My Town Family House, $38.64
LEGO blocks are appealing to all ages, and this house set is a great way to introduce young children to the world of LEGO.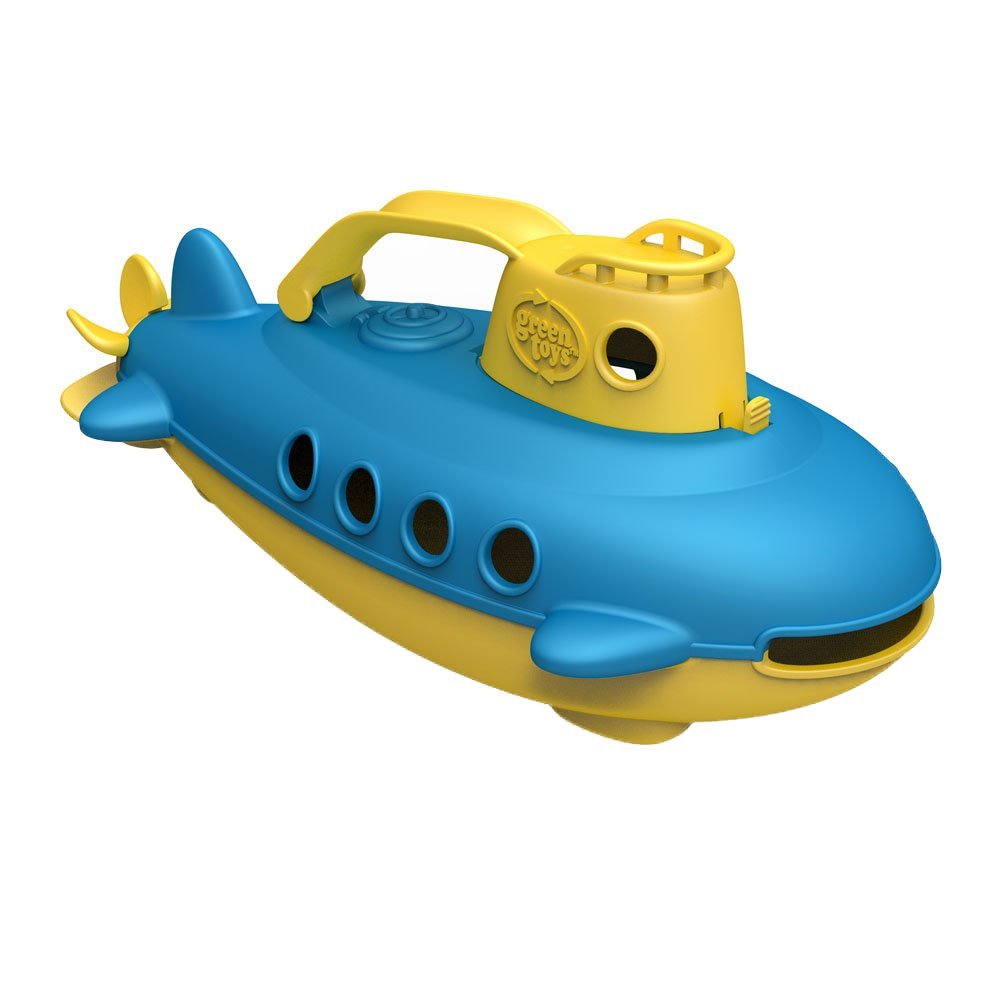 Green Toys Submarine, $9.99
Bath time is usually a daily part of a young child's routine, so what could be better than a new toy to splash around with in the tub?
Oball Rattle, $3.59
Before they're even 6 months old, babies start trying to grab onto things, and this rattle is just the right thing to place into those tiny hands.
Taggies Patches Pig Blanket, $19.55
Here's another soft toy idea for the littlest one in your life. This combination stuffed animal and blanket will likely become a prized possession.
SwaddleMe Original Swaddle, $10.36
Swaddle blankets have always been lifesavers for me when my girls were little, and you can never have too many.
smarTrike Zoom 4 in 1 Baby Tricycle, $69.99
Any toy that grows with a child is a great gift idea! This tricycle doubles as a stroller when the child is very young, and it can keep transforming into the child can ride the tricycle alone.
V-Tech Roll and Discover Puppy, $12.99
Crawlers can enjoy pushing this toy across the floor, while those children that are still immobile can enjoy pushing all the fun buttons.
LeapFrog Learn and Groove Musical Table, $38.61
This toy (or some version of it) has been a staple in our house whenever we've had a baby who is learning how to pull up. And it's a big hit with older kids, too!
Playskool Chase n Go Ball Popper, $32.99
What could be better than balls that keep popping up into the air? You might have to pry this one away from older kids!
Cheeky Chompers Chewy the Hippo Toy, $12
Much cheaper than a similar option that looks like a giraffe, this chewy toy has great reviews and a super fun design!
Melissa and Doug Wooden Noah's Ark, $24.46
This has always been a huge hit at our house and one that has never lots its appeal. It's not only a shape sorter, but it's got animals!
Fisher Price Brilliant Basics Rock-a-Stack, $10.49
A classic toy for good reason, this lets babies practice some motor skills while also introducing them to bright colors.
Melissa and Doug Alligator Push Toy, $39.99
Push toys are super fun for this age group, and this one's even better because it doesn't have a ton of buttons that make noise. Instead, the alligator mouths move as the child pushes it!
Manhattan Toy Winkel Rattle and Sensory Teether Toy, $7.97
This fun toy is perfect for tiny grabby hands, and it's design makes it easy for little mouths to chew on!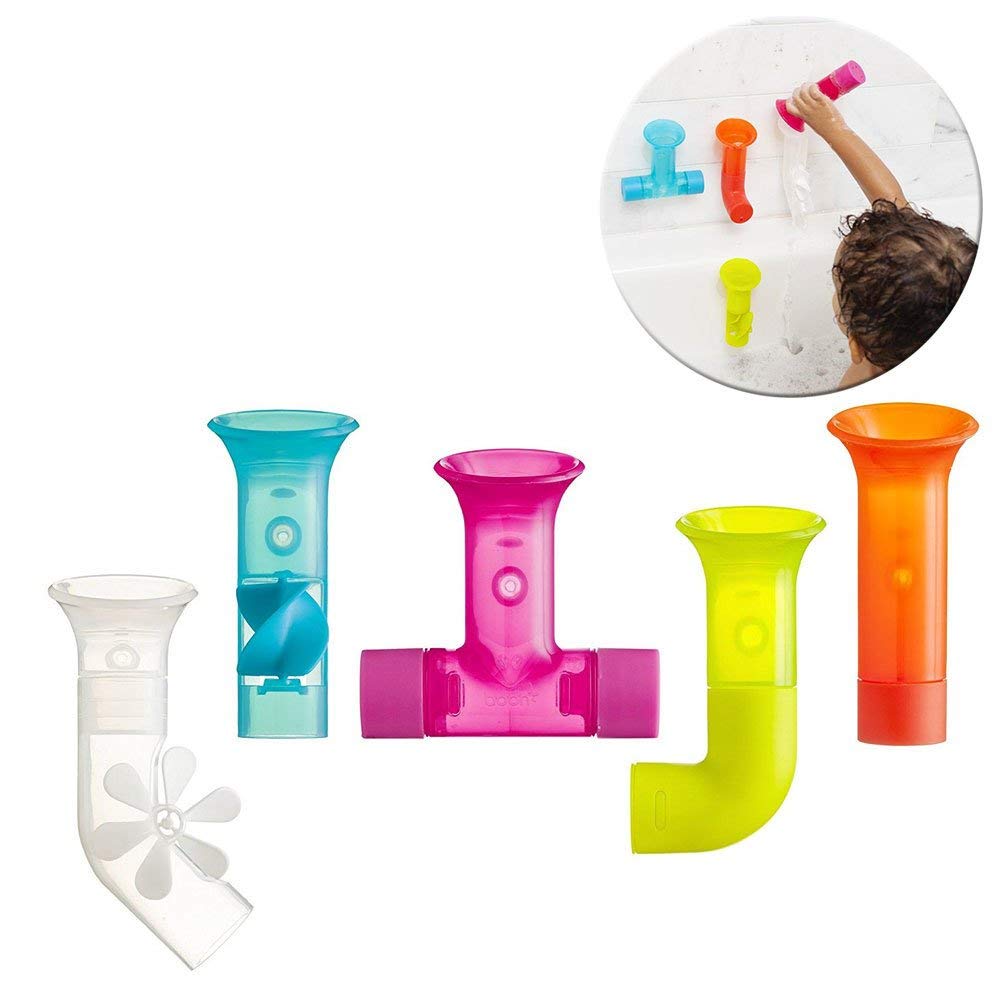 Boon Building Bath Toys Pipe Set, $12.96
This one may be more fun for the parents at first, but as little ones get older and start learning cause and effect, pouring water into these tubes looks like it would be a blast!
Do you have gift ideas for the babies in your life? Tell us your ideas in the comments!