This post may contain affiliate links. Read our disclosure here.
The preteen years can be fraught with anxiety for parents, but I honestly find them some of the most fun years of parenting! Your kids are slowly turning into adults, which means deep conversations and strong opinions. Even so, finding gifts for this age group can be tough, so I've taken my own experience and combed the Internet looking for the top gifts for girls ages 11-13. Hopefully this helps with decision fatigue!
Check out all of our 2019 gift guides.
2019 Top Gifts for Girls ages 11-13 | Gift Guide
VicTsing SoundHot Portable Bluetooth Speaker, $13.99
This is a great speaker to put in the shower or just carry around the house so she can bring her favorite music wherever she goes.

Felt Letter Board, $19.95
Emphasizing their own individuality is a big deal at this age, so giving her options to express herself on this felt board has big appeal.
Prismacolor Premier Colored Pencils, $41.20
If you have an artist on your hands, this set of beautiful colored pencils will entertain her for hours.
Converse Chuck Taylor High Top Sneaker, $62
Fashion is big at this age, and these pink sneakers are sure to make a statement.
BONAOK Wireless Bluetooth Karaoke Microphone, $29.99
Perfect for sleepovers and family fun, this microphone will help her create fun and hilarious memories.
A Smart Girl's Guide: Middle School, $9.35
This series of books for "smart girls" is highly rated and would be a perfect gift for girls at the younger age of this age spectrum.
DIY Lip Balm Kits, $35.95
Makeup plus a hands-on activity make this gift a win in my book. This could be fun for sisters or cousins, or for a birthday party activity.

MindKoo Bluetooth Cat Headphones, $31.99
Let her listen to music or watch videos without disrupting everyone else with these adorable bluetooth cat headphones (available in lots of different colors!).
Harry Potter Magical Creatures Coloring Book, $11.97
If you end up getting the colored pencils above or the art set later in the list, you could pair them with this coloring book that takes advantage of the ongoing popularity of the boy wizard.
Nintendo Switch, $299
While this does have a high price point, it could be a great gift for siblings or a gift other family members can pitch in to buy.
Mattel Games Pictionary Air, $19.99
This game combines the traditional game of Pictionary with technology, making it a perfect game for this age group but one the whole family can join in on.

HanZa Bath Bombs, $17.99
Encourage her to relax in the bath with a good book by gifting her these wonderfully scented bath bombs.
Wreck This Journal, $9.59
This journal isn't a traditional journal with blank pages but instead provides prompts to encourage creativity and writing.

LETSCOM Fitness Tracker, $32.95
Encourage activity and outdoor time with this slim fitness tracker and watch that has lots of color options.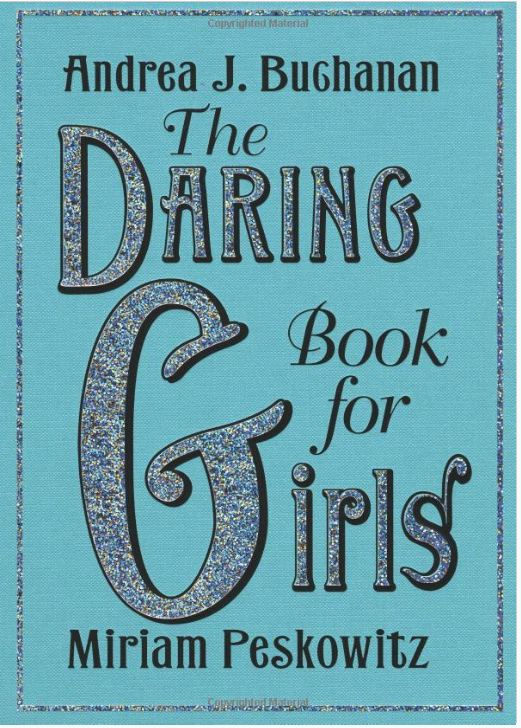 The Daring Book for Girls, $10.69
This book (and it's boy counterpart) is so fun and a breath of fresh air for any preteen girl, regardless of her personality or interests. It will encourage her to think outside of the box and challenge herself.

Loopdedoo, $31.98
This loom will enable her to create friendship bracelets, making it great for her to make gifts for friends or just a fun activity to do with other people.
Cooking Class: 57 Fun Recipes Kids Will Love to Make and Eat, $10.23
Many preteens are completely capable of cooking meals by themselves, but if they need a little guidance, this book will give recipes and instructions so that you can stay out of the kitchen and let her do her own thing!
Klutz Make Paper Lantern Animals, $16.18
These paper lantern animals are adorable, and the best part is, after she makes them, she can use them for decorating her room in her own special way.
Art 101 Kids 154-Piece Set, $19
Any artisic girl will love this set of art supplies that includes a variety of mediums with which to create.
Big Joe Lavender Polka Dot Bean Bag Chair, $34.15
This bean bag chair is adorable and would be a perfect addition to the room of almost any preteen girl.
What's on your list for the preteen girl in your life this year? Let us know in the comments!