This post may contain affiliate links. Read our disclosure here.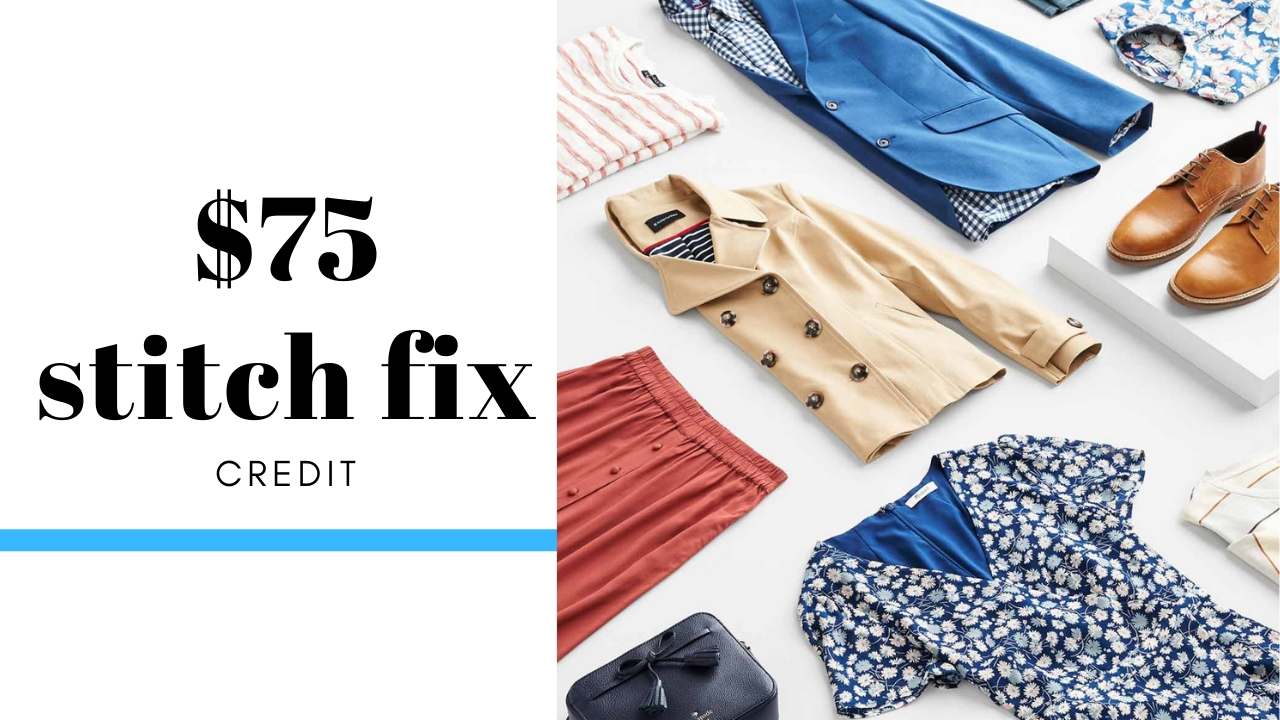 Want to try out Stitch Fix?
Right now if you go through this link you'll get $75 put in your account when you sign up.  Get your first box sent to you and you will have a $75 credit towards any of the items you want to keep!!  Their normal offer is a $25 credit so this is triple free credit!!
With the $75 credit they are offering you should be able to get a few FREE items!!
Stitch Fix will send 5-6 items that are hand picked for you.  You can keep one item or all the items, whatever you want.  You do want to plan to keep one item though, or you'll pay the styling fee for the box.  As long as you keep one item there is no styling fee.
I've been getting Stitch Fix boxes for almost a year.  Most months I only keep one item and send all the rest back.  Generally the items in my boxes range from $18-$68.  I've been pretty clear when things are too expensive and I think they have caught on… I do love seeing what they send and trying everything on.  Many times it's items I would never think to try on and they end up looking great!
Here's a few things I kept over the past year:
I love to be comfortable but not always in a t-shirt so I tend to keep the shirts.  That purse though… it's a huge favorite and I've been using it everyday since it came! All of these items were between $30 and $48 (hopefully they helps you see what your $75 credit can get).
I don't know how long this offer will last.  This offer is using my referral link when you sign up you get $75 in credit and I also get credit towards clothes in my account.