This post may contain affiliate links. Read our disclosure here.
Shopping thrift stores is a great way to be, well, thrifty when it comes to shopping for clothes, furniture, and home decor items. You do, however, want to make sure you go in with a plan to keep yourself focused and within budget.
Here are 6 tips on how to get the most out of your thrift store shopping experiences.
6 Tips to Get Amazing Thrift Store Bargains:
Start With a Plan
If you have specific items on your must-find list, write them down and start in that section. Thrift stores are notoriously overwhelming, and any time you stray off your desired path, you will get sucked down a rabbit hole. It also helps to set a time limit for yourself when you go in.
#1 Deal is New With Tags
Always look for items new with tags! Not only will folks donate items they've never worn, but Target and other local retailers send their unsold items to local Goodwill stores. Scan the barcode with the Southern Savers app to see what the current price is online. Even though it's new, make sure that you are still getting the item for at least 80% off.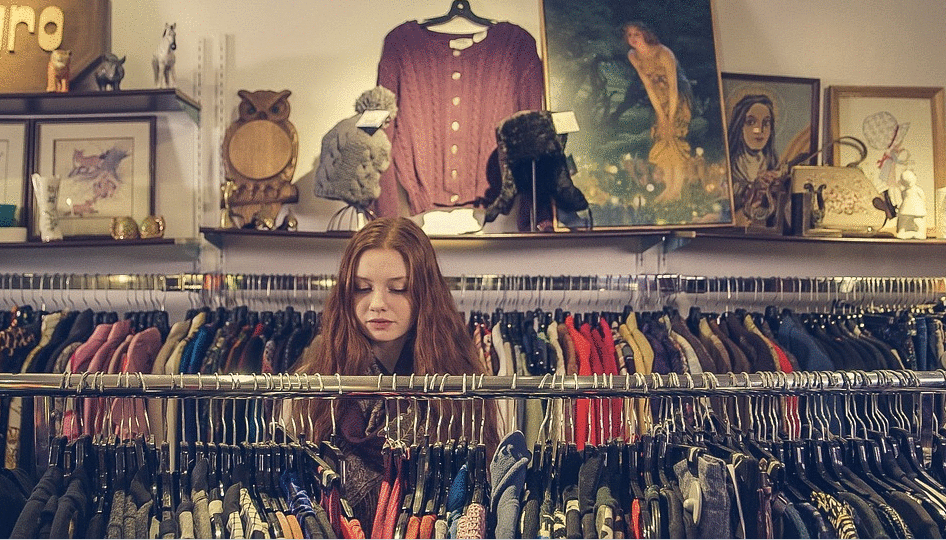 Examine Items Closely
Turn the garment inside out to examine the interior for rips, stains, holes, loose threads, and other things you may have missed. Don't forget to also check buttons, zippers, pockets, etc. Look at washing instructions. Coming home to realize a favorite item is dry clean only is one of the biggest deal crushers out there! Bring a stain remover with you (like the Tide Stain Pen), to test spots. This helps you to know if you really can get it out when you get home rather than just hoping. Also don't forget to plug in and test electronics in the store.
Ask for The Sale Schedule
Each store rotates through their inventory using color tags. Each week (or day) a different color is on sale. For example, our local Goodwill store has a different color tag on sale for only $1 every Monday. And Wednesday they discount another color tag by 50%.
Know What to Buy & Avoid
It's good to remember what brands are great and what are Walmart house brands. Also look for signs of quality like, hardwood vs veneer furniture, leather and other natural materials, a woven in tag rather than a tag printed on. Things to avoid: movies, books, mattresses, makeup, helmets & safety gear, underwear, car seats & cribs. My favorite things to grab: accessories, shoes, dresses, jeans, coats, and sports gear.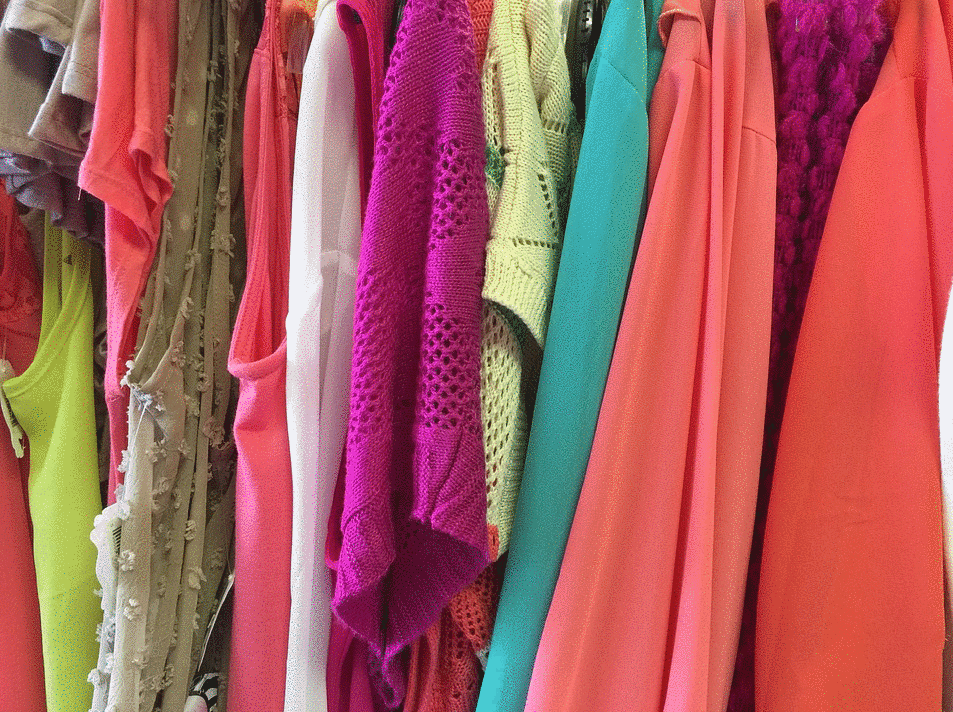 Talk Yourself Out of It
We can be quick to feel like we have deals to not pass up. Here are a few rules to help avoid buyers remorse:
Unless you regularly alter clothing, don't buy something with a plan to change buttons, hem or anything else…you probably never will.
Only buy clothing or shoes you already know will work with 3 outfits, or 2 events you have to attend.
For kitchenware only buy it if it looks clean enough to cook or eat out of right now.
What are your tips for getting the most out of your thrift store trips?
See more frugal living tips!