This post may contain affiliate links. Read our disclosure here.
Need a last minute gift for Valentine's Day?  An easy idea is a magazine subscription.  Give them a small break to enjoy new recipes, diy decor ideas, celebrity gossip or whatever makes their heart happy.
The best part is that if they already have a subscription your gift can extend their current subscription!
Each of these magazines also has a printable card or email card you can give telling them about their gift.
These subscription will not auto renew!
7 Great Magazines to give as a gifts:
Food Network – 1 year for $7.95 or 2 years for $15.90
currently $22 on amazon
Each magazine has 60-100 recipes with full instructions and pictures!  They'll get favorites from top TV foodies plus many more.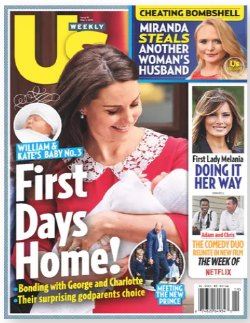 US Weekly Print  – 1 year for $17.99
currently $58 on amazon
If they love staying up with celebrity news, a weekly magazine is perfect.  This comes out to 34.5¢ a week!
Cooks Illustrated – 1 year for $8.95
currently $24.95 on amazon
My all time favorite cooking magazine, Cooks Illustrated is for beginner to advanced chefs.  Filled with recipes, kitchen product reviews and great quick tips that they'll want to keep every issue.
Wired – 1 year for $4.95
A perfect gift a techy guy (or girl).  Let them stay current on technology, new releases, product reviews and sneak peeks.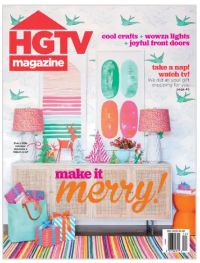 HGTV – 1 year for $12.95
One the top selling magazines, HGTV will give them fun decorating, renovating and diy projects.  Many projects and ideas are quick and low cost too!
Golf Digest – 1 year for $4.95
currently $19.95 on amazon
If they love Golf, why not a magazine with all the latest news, player details and stats.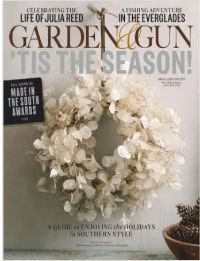 Garden & Gun – 1 year for $4.99
This is a big favorite in our house!  Give them trendy design, delicious recipes, and great articles about places to visit in the south.
National Geographic – 1 year for $19 0r 2 years for $30
currently $29 a year on amazon
Grabbing the two year subscription makes it the lowest price we've seen in over 5 years!!  This is a perfect gift for the whole house with great articles, amazing pictures and so much to learn.  Anyone else use these for current event assignments in school??
Find 50+ other magazines on sale too!