This post may contain affiliate links. Read our disclosure here.
Do you ever see things online or in a store and think "I could totally make that!" I had that moment once when looking through some of the One Kings Lane sales. Some really cute bird feeders caught my eye, but the price tag kind of shocked me.
These look awesome, but I just can't bring myself to spend $22 on something I can make with materials I already have. Thankfully, the Internet is a treasure trove of ideas and there are so many simple ways to make your own frugal homemade bird feeders. Some of them require spending a little on materials, but many of them you can make with things you have around your house, so they are totally free—just the cost of bird seed!
13 Frugal Homemade Bird Feeders
Cookie Cutter Bird Feeders | Hello Bee
Bird Seed Ice Ornaments | Hello Glow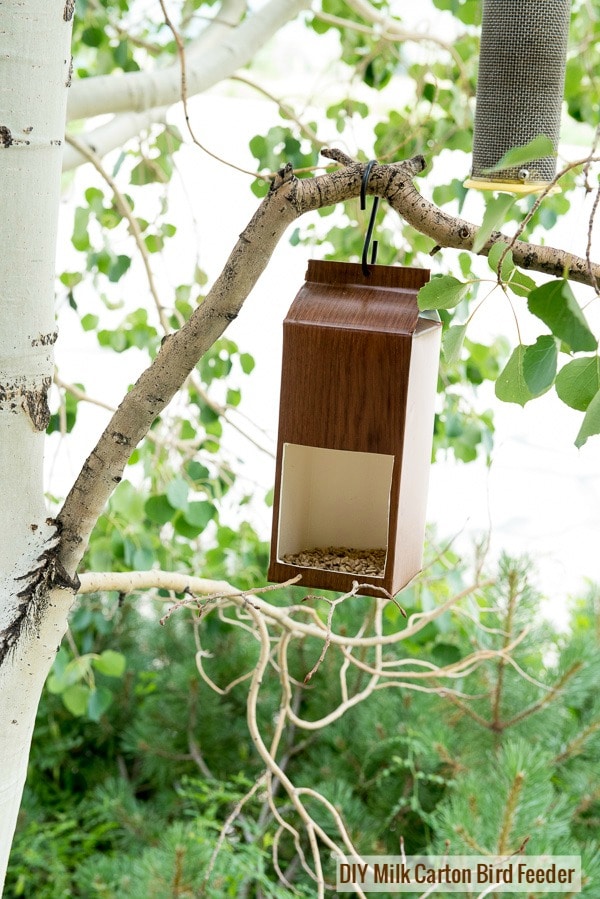 DIY Milk Carton Bird Feeders | Boulder Locavore
DIY Suet Feeders | The Garden Roof Coop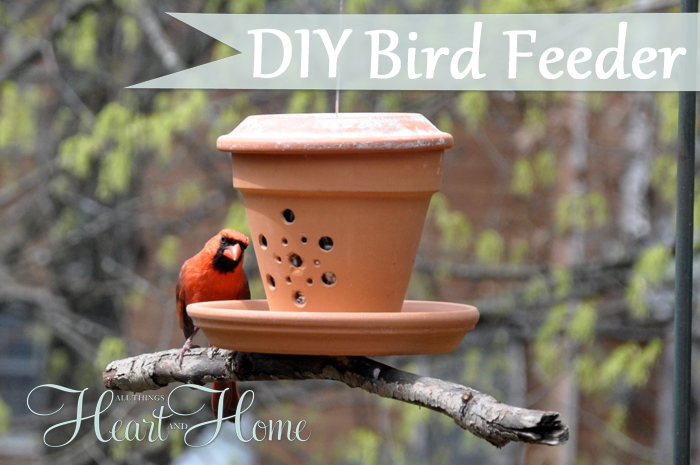 Flower Pot Bird Feeder | All Things Heart and Home
Ice Cream Cone Bird Feeder | Dereila Nature Inn
Tin Can Bird Feeders | Mom Endeavors 
DIY Suet Wreath | The Garden Roof Coop
Popsicle Stick Bird Feeders | Tonya Staab
Citrus Cup Bird Feeders | Mama Papa Bubba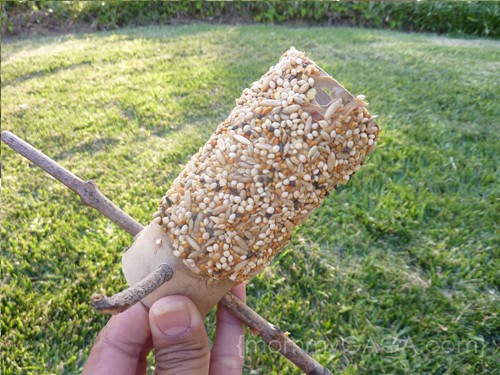 Toilet Roll Bird Feeder | Honey and Lime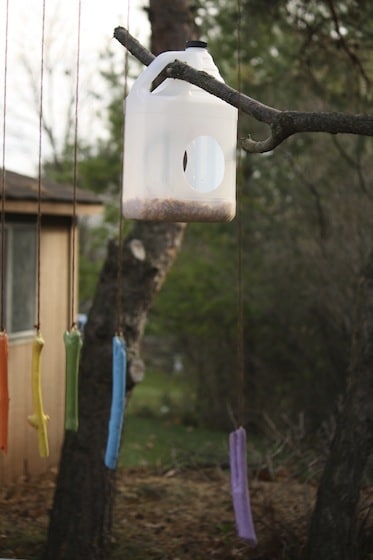 Milk Jug Bird Feeder | Happy Hooligans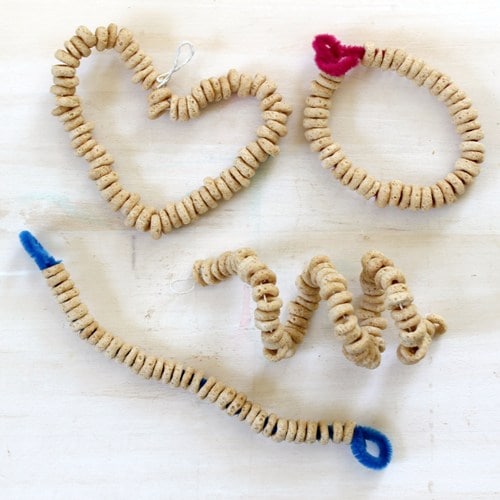 Cheerios Bird Feeder | The Decorated Cookie 
Trying to spend more time outside this summer? Check out my favorite DIY Yard Projects!