This post may contain affiliate links. Read our disclosure here.
I love this recipe for noodle stir fry because it's loaded with veggies and it's quick for a weeknight meal! To make it even easier, use shredded rotisserie chicken.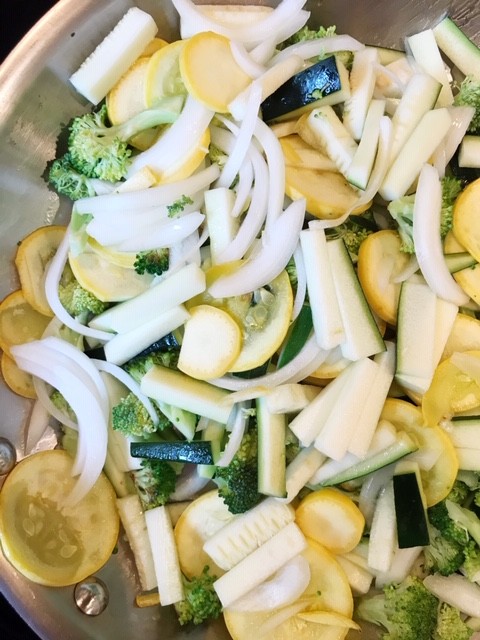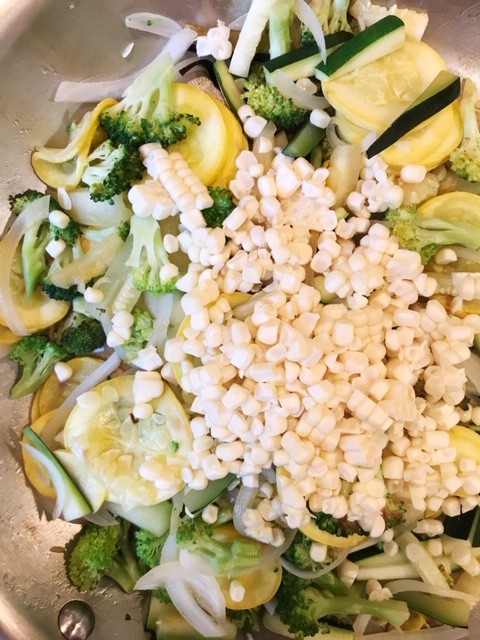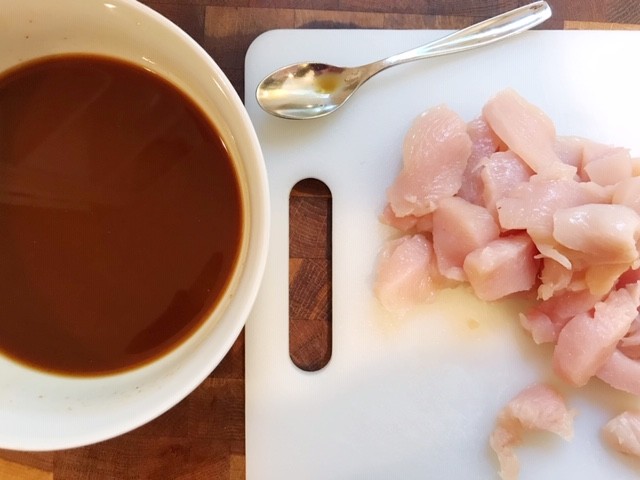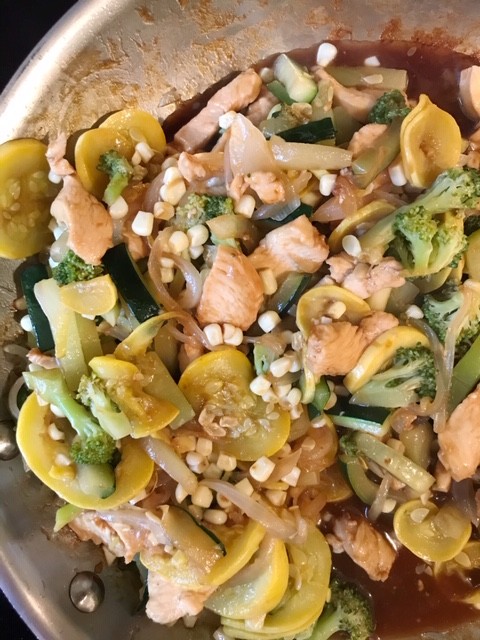 Ingredients
8 oz uncooked spaghetti noodles
2 tbsp olive oil
1 medium zucchini, sliced
1 medium yellow squash, sliced
1/2 cup sliced onion
1 cup broccoli florets
1/2 cup corn kernels (fresh, frozen, or canned)
1 pound boneless, skinless chicken breasts, cut into 1" slices
1/2 cup soy sauce
1/4 cup cold water
1 tbsp sriracha (optional)
2 tbsp brown sugar
1 tbsp cornstarch
Directions
Cook the spaghetti according to package directions. Drain and set aside.
While the pasta is cooking, add the olive oil to a large skillet over medium heat. Add the zucchini, squash, onion, broccoli, and corn and cook until softened, 5-7 minutes.
Remove the vegetables from the pan onto a plate. Add the chicken slices to the pan (add a bit more olive oil if needed) and cook until browned on both sides and cooked through (a thermometer will read 165 degrees).
While the chicken is cooking, make the sauce. Mix together the soy sauce, water, sriracha, brown sugar, and cornstarch together in a bowl until the sugar has mostly dissolved.
Add the vegetables back into the pan with the chicken. Pour in the sauce and allow to simmer until thickened slightly, about 4-5 minutes (stirring frequently).
Add the noodles to the skillet and use tongs to stir everything together until the noodles are coated in the sauce. Serve hot.
Created by SouthernSavers.com
See more frugal recipes!