This post may contain affiliate links. Read our disclosure here.
If you love the flavors of French onion soup, you'll love this French onion chicken recipe! Take the time to caramelize your onions and this deeply savory dish will be a new favorite.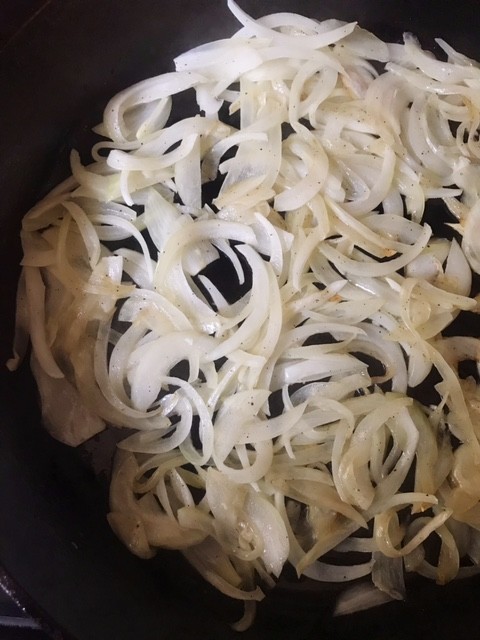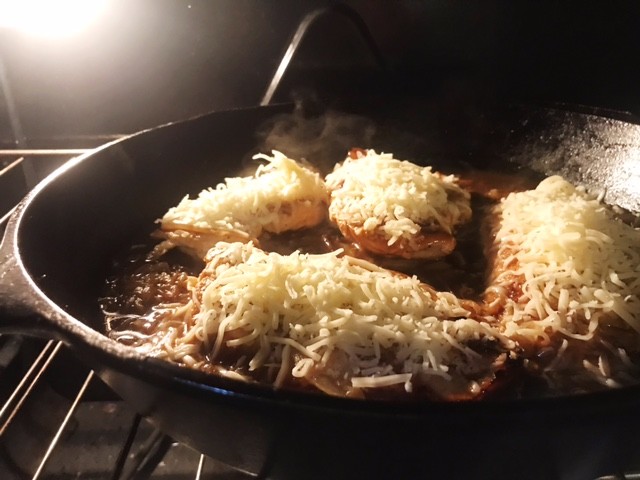 Ingredients
2 tbsp butter
2 cups thinly sliced sweet onion
salt and pepper
2 tbsp balsamic vinegar
2 tbsp olive oil
4 chicken cutlets, or 2 chicken breasts sliced in half
1/2 tsp garlic powder
2 cups beef or chicken broth
2 tsp cornstarch, stirred into 2 tbsp cold water
1 cup shredded gruyere or mozzarella cheese
Directions
In an oven safe skillet, heat the butter over medium heat.
Add the onions and sprinkle with salt and pepper. Stir around, reduce the heat to medium-low, and continue to stir frequently until the onions are a deep golden brown color and caramelized, about 15-20 minutes. Add in the balsamic vinegar and cook for 1-2 minutes.
Remove the onions to a plate, increase the heat to medium, and add the olive oil. Sprinkle the chicken with salt, pepper, and the garlic powder. Add to the skillet and cook until browned on each side (this should only take a few minutes; the chicken will continue to cook in the oven later). Remove the chicken to a plate.
Pour the broth into the skillet and bring to a simmer while using a wooden spoon to scrape up the brown bits from the bottom of the pan. Pour in the cornstarch mixture and stir until the sauce is thickened and slightly bubbling.
Add in the onions and chicken and sprinkle the melted cheese over the chicken.
Put the pan in the oven under a low broiler and cook until the chicken is cooked through (165 degrees internally) and the cheese is melted.
Created by SouthernSavers.com
See more frugal recipes!