This post may contain affiliate links. Read our disclosure here.
I think potatoes are going to be delicious no matter how you cook them, but this scalloped potatoes recipe takes them to a new level.
The potatoes and onions are stacked and arranged sideways so the sauce gets in every nook (it can take a tad more time to arrange rather than just throwing them in your dish, but it's worth it).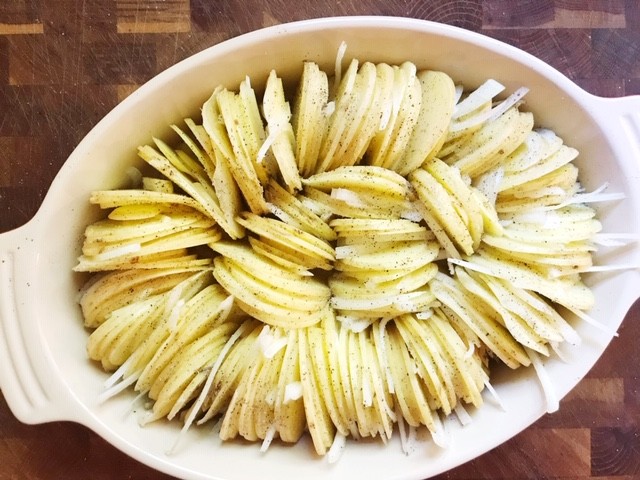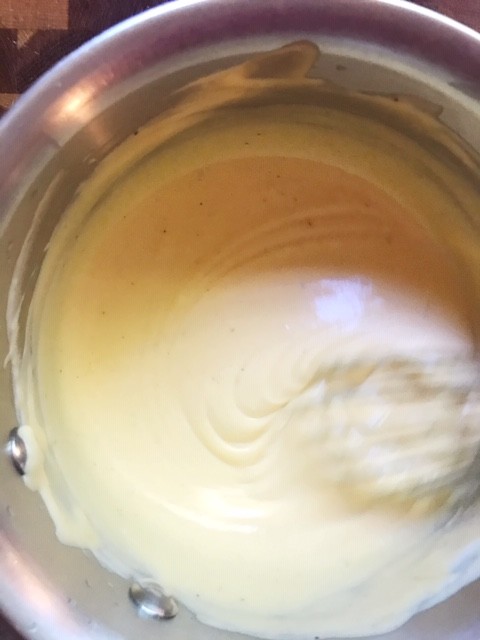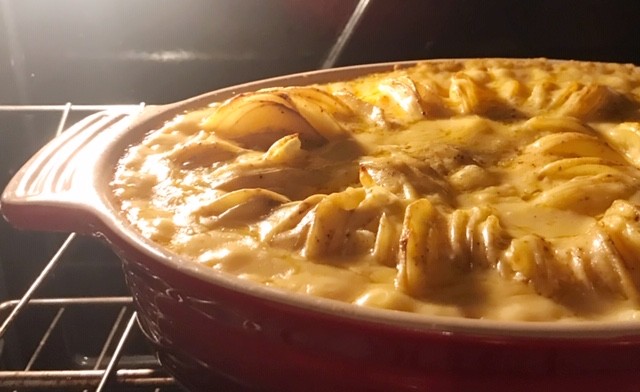 Ingredients
2 lb yukon gold potatoes (I prefer these for this recipe, but any potato will do)
1 medium onion, cut in half and sliced very thinly
3 tbsp unsalted butter
3 tbsp all-purpose flour
2 cups whole milk
1/2 tsp dry mustard
salt and pepper
2 1/2 cup shredded cheddar cheese
Directions
Preheat your oven to 400 degrees. Grease a 9x13 casserole dish and set aside.
Scrub your potatoes clean, dry, and slice into very thin slices (using a mandoline slicer makes this easier - just be careful!).
Layer little stacks of potatoes and onions together and lay them horizontally in your casserole dish until the whole dish is filled with rows of the potato and onion layers.
In a small saucepan over medium heat, melt the butter. Stir in the flour. Cook, whisking constantly, until the flour is cooked and has turned a blonde color, about 2 minutes. While whisking, slowly pour in the milk and continue whisking until the mixture is smooth and thickened slightly, about 2-3 minutes. The mixture needs to be pourable, so if it seems thick, add in a few tablespoons of milk.
Remove from the heat. Stir in the salt and pepper, dry mustard, and shredded cheese. Whisk until smooth.
Pour over the potatoes in the casserole dish. Give the dish a jiggle so the sauce goes in all the nooks.
Cover with foil and cook in the oven for 1 hour. Remove the foil and cook for an additional 20 minutes until the potatoes are cooked through and the mixture is bubbly.
Created by SouthernSavers.com
See more frugal recipes!