This post may contain affiliate links. Read our disclosure here.
I love reader questions, but sometimes I don't have the experience to answer them. That's when I like to crowdsource answers and get the best advice from those who might know—other readers!
This was the case with a question on all inclusive resorts. I asked the question on Facebook, and there were a lot of great responses.
Here was the question:
My husband and I are celebrating 10 years this year and want to try an all inclusive resort. Any great all inclusive resorts we need to know about or look into? Also, do you mind telling me how much in total your trip was?
I got dozens of responses, many of which I'm going to share, along with links to some of the more popular all inclusive resorts mentioned.
Based on the costs shared in the comments, the average price for about 5 days/nights, including the flights, was $1,800 per person. Of course, this will vary depending on the current costs of flights and when you go. As of this writing, I searched for all inclusive resorts in Jamaica and most of the prices for two adults for 5 nights, including the flight, were $1200 or less. I suspect this is because of COVID, but if you're planning to go sometime in 2021, it might be smart to book now while prices are low.
Note: Keep in mind that due to COVID restrictions in certain places, you may need to have a negative COVID test before you leave and once you arrive at the resort.
Reader Question: All Inclusive Resorts

I'm first going to share some of the general advice people gave. Then I'll share the most popular resorts mentioned.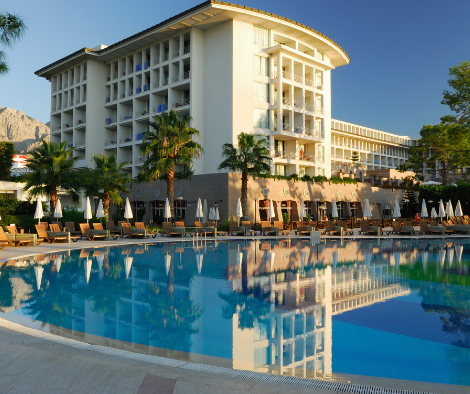 General Advice

Nona M.: "They first need to decide if there's a specific place they want to go. An all-inclusive would be a waste on an island, such as Barbados.The local food is amazing and very cheap as long as you stay out of the tourist traps. If they're going to an island like Jamaica or the Dominican Republic, they are mostly all-inclusive resorts. If you just want an all-inclusive, several islands and many tourist parts of Mexico offer these."
Lara B.: "Check US Government travel advisories before booking, especially for Mexico right now."
Tiffany Q.: "We've done several. Typically between $1400-1700 per person (flights are a huge chunk of that). Pricing really depends on the destination, season, and how far in advance you book. It probably would have been less if I booked further ahead than 2 months."
Sabrina F.: "Look at Costco travel. We have done 2 trips to Europe through Costco and it was amazing. Great prices, great hotels, and great extras as a Costco member."
Stacy N.: "It doesn't cost any more to use a travel agent and [they] are paid directly by the resorts. You get all the personal service and knowledge by someone in the business plus you only have to deal with one person!"
Deanna L.: "Butler service is the way to go!"
Susan I.: "I have seen some good deals on travelzoo."
Specific Recommendations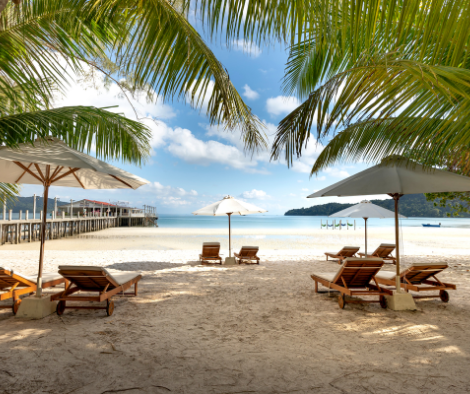 Megan R., Amanda P., Trinidad T., and Lisa B. all recommended the Secrets Resorts by AMResorts.
Jennifer W. recommended Couples Resorts in Jamaica: "Beautiful beaches, the people are GREAT and absolutely everything is included: excursion, food, beverages, water sports, and tips. You won't regret it."
Jewel Dunn's River Resort was a popular choice.
Liz U.: "Jewel Dunn's River Resort in Jamaica! Got it on a Groupon and it was $1100 for 5 days and 4 nights of all-inclusive awesome! Lots of amenities, small property so it's intimate. Plenty of excursions too if you're looking for something different or just sit under huge almond trees sipping on your "Bob Marley" that your server Basil brought you!"
Katie R.: "We went to Jewel Dunn's and LOVED it."
Meshea T.: "My husband and I went [to Jewel Dunn's] a few years ago! We had a great time! There's a large stretch of beach, plenty of dinner options, and lots of excursions too. Dunn's River Falls is a must! I think we spent around $2500 for 7 nights including flight. This was in June; it may be cheaper at other times of year. This is a family resort and not a couples' resort so you will see a few kiddos, but there really weren't many when we went."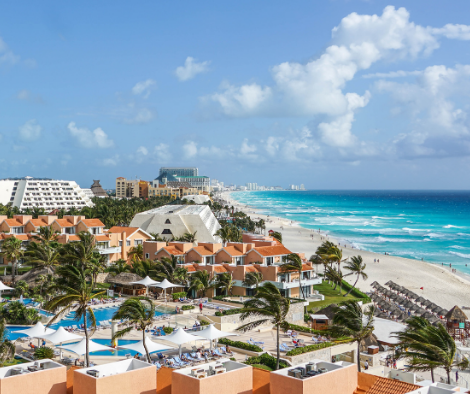 Shannon D.: "Our family of 4 went to Aruba for $4800 (included flights, resort etc). We stayed at the Renaissance and chose the all-inclusive packages. They have an adult side and family friendly side. We have stayed at both and prefer the family side. It has awesome swim up bars, restaurants and a HUGE pool and the beachfront. We LOVE it there. I booked our trips on my own, through Ebates. I shopped Priceline and Travelocity and compared prices. We did direct flights (about 4 hrs).There is an awesome shopping area, dock, open market right there. They also have a private island you can access via boat. On the island there is food, chairs, equipment rental. With out of pocket for tours and tips, we spent about $500 extra."
Excellence Resorts has several options, and many people enjoyed them.
Lisa B.: "…Excellence resorts are nice and these are adults only and cheaper than Sandals. Love the cheap Caribbean website for booking secrets. We booked our Excellence El Carmen trip thru American Air. Spent average $3500-$4000 5 nights with upgrades on rooms."
Julie R.: "Excellence Playa Mujeres was amazing!!!!! We spent about $4000 for 6 nights. Top of the line! Would go back in a heartbeat!"
Geneva W.: "We went several years ago on a girls' trip. All of my friends are world travelers and have been [many] places and we still talk about it and compare every other all-inclusive to it."
Sandy V.: "We went last October for our 25th! Going back in September! 7 nights with airfare was $4000. Well worth it!!! We were spoiled!"
Caroline B.: "Excellence Playa Mujeres was amazing!! We were treated like royalty."
Another recommendation was the Royal Playa del Carmen.
Carrie K.: "The Royal, Playa del Carmen. No kids, all inclusive, lots of restaurant choices and entertainment. Chocolates on the pillows every night with turn down service. Around $4000 for 5 nights, but that includes flights."
Cindy D.: "Yes, we stayed there one year over Christmas…it was wonderful!"
Karen C.: "This by far is my favorite! We have been to many, which we have enjoyed but, not only is the Royal great the location is amazing!!
The Sandals family of resorts was another popular choice.
Alaina T.: "Sandals Royal Plantation, hands down! Royal Plantation is a small, all oceanfront all butler resort. It's our only sandals experience and I don't see us going to any other sandals resort ever…just royal plantation!"
Deanna L.: "Another vote for Sandals! We have been to Montego Bay and Ocho Rios; the service and amenities are tremendous."
Jennifer M.: We did Sandals Grand Riveria Ocho Rios Jamaica [for] 7 days. It was around $3000 including airfare. I had a REALLY hard time spending the money, even though we saved for over a year for it. I did feel like it was worth every penny though, and would go again."
Cindy D.: "…the best adults only resort…amazing food, no kids, quiet, no pumping music at the pool. We went there for our 10th and our 25th [anniversaries]."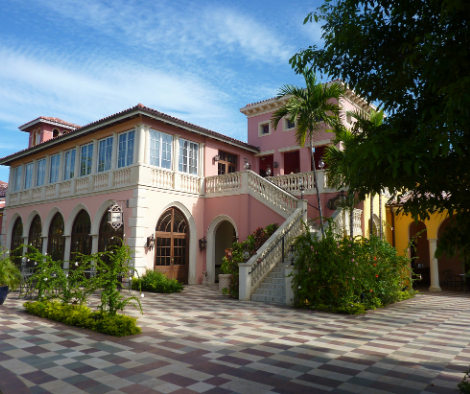 June D.: "RIU (adults only) in Aruba. You have access to the RIU family resort next door to it. $4000/5 nights; this includes airfare. We are definitely going back soon."
Dee W.: "All-inclusive is definitely expensive, but so wonderful not to have to worry about paying for anything once you arrive. We like Melia Resorts and always get the adults only area. We have found that the private butler service is an excellent way to get exactly what we want without hassle. The Dominican Republic is less expensive than Cancun, and for a beach vacation is just wonderful. Remember to bring cash for tips—housekeeper, server, bar, etc. We bring American $1 bills and use them everywhere. It is very much appreciated."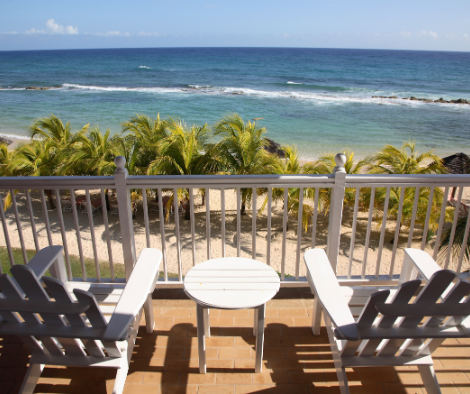 Katie G.: "Iberostar Grand Rose Hall in Montego Bay! All inclusive, adults only. Paid about $4000 for 4 nights, including flights. Most amazing trip ever!"
Stacey E.: "My absolute favorite: Hilton Rose Hall in Montego Bay. We have been there at least 3 times. I absolutely love the food there….service is good, too. Price varies greatly depending on time of year. I have been to other all-inclusives, especially in Jamaica, and this is still my favorite."
Chancey M.: " [The] Breezes Bahama all inclusive resort was awesome! We went in September for a four day [trip]. Flights plus resort was close to $2000!"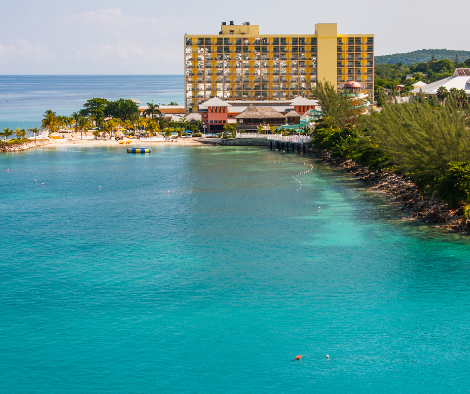 Finally, the Palace Resorts options were another recommendation.
Bethany U.: "Le Blanc Spa Resort  is in the same family as Sun Palace. We've been 3 times in 8 years, including our honeymoon!"
LeeAnn M.: "Love Sun Palace!"
Do you have any advice on all inclusive resorts? Let us know in the comments!
Looking to go to Europe? See our tips on going to Scotland for free on points!