This post may contain affiliate links. Read our disclosure here.
Are you ready to fill your freezer with some yummy breads and doughs to make your life easier? I have some simple recipes that mostly use the same ingredients so you can spend a morning prepping all of them and then have a freezer full of bread ready to go! These freezer bread recipes are some of my favorites and are a great option to add to a regular night's dinner or even for special occasions.
Stock the Freezer: Freezer Bread Recipes (with Shopping List!)
I've found 5 delicious recipes that are tried and tested and are easy enough for even a beginner cook to try and make. At the end of the post is a grocery list if you want to make ONE batch of each of these recipes. The great thing about these bread recipes is if you buy the items on the shopping list in bulk, which is usually cheaper, you'll have enough to double or even triple some of these recipes!
Homemade Crescent Rolls (makes 24 rolls)
Growing up, my mom made homemade crescent rolls, froze them, and then pulled them out whenever we wanted to add some bread to dinner. This recipe is reminiscent of the ones I ate growing up and is a great freezer option because you can just pull out as many as you want to make! The recipe gives specific directions for how to prep them for the freezer.
Homemade Pizza Dough (makes 1 batch of dough)
This pizza dough is great to have in the freezer because it cuts some of the active time that is involved in making pizza dough. To freeze the dough, before you let it rise, wrap it in plastic wrap and then in a freezer safe bag. The day you plan to make the dough, remove it from the plastic wrap and let it sit in a warm place on the counter until it is doubled in size.
Homemade Buns for Hamburgers or Hot Dogs (makes 16 buns)
This recipe calls for using a bread machine, but you can also make it with a regular stand mixer or fully by hand. Once you make these, you will have a hard time buying grocery store buns again!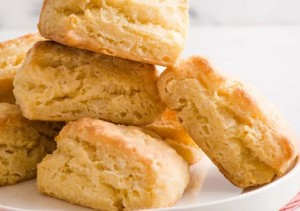 Make Ahead Freezer Biscuits (makes 12 biscuits)
Make a double batch and keep biscuits ready to go in the freezer at all times. This will make it just as convenient as the kinds that come out of the can! The recipe gives freezer instructions.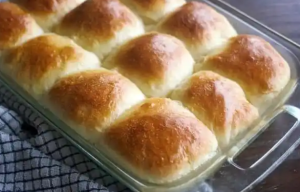 Make Ahead Soft Yeast Rolls (makes 12 rolls)
These rolls would be amazing to make ahead and freeze for upcoming holiday gatherings. The recipe gives freezer instructions.
Download the free shopping list!
Interested in other things you can stock your freezer with? Check out previous posts!
Freezer Beef/Chicken Recipes
Freezer Breakfast Recipes
Freezer Chicken Thigh Recipes
Freezer Ground Turkey Recipes
Freezer Snack Recipes
Freezer Soup Recipes