This post may contain affiliate links. Read our disclosure here.
By now you've had time to organize all your Christmas gifts and there may be a few that you are wondering what you'll do with, that didn't fit or that just aren't your thing.  It might feel a little tacky, but it's okay to return items that you know you won't use and then use the credit toward something else or get a refund if you were given a receipt.
Store Return Policies: How to Return a Gift
Time Periods for Returns
For most stores, the time frame for returns is within 90 days of purchase with a receipt.  Be careful though because certain items like electronics may have shorter return periods.
Target – 90 days for most items. 30 days for electronics
Walmart – 90 days for most items. 15-30 days for electronics (varies by product)
Amazon – 30 days for most items
Best Buy – 14-15 days
The Value of a Receipt
Receipts are very helpful in the return process! If you aren't sure where yours are, you may want to start looking now. If they got lost in the holiday hustle & bustle, it's not the end of the world.  Many stores like Walmart will allow you to get a cash refund or store credit for items returned in store. You may need your driver's license handy for returns without a receipt because most stores limit the number of times you can do that type of return.
One tricky part about returns without a receipt is that you may not get the full value back. If an item is on sale or being put on clearance after the holidays, the store may only offer pennies on the dollar for your return. If you don't know where the item was purchased, remember that many items are sold at several retailers, so it doesn't hurt to check the return value at a few stores.  You can even check online to see which stores carry which products. If you are really unhappy with the current return value, but don't need the item, consider donating it to charity instead.
Restocking Fees
Beware of restocking fees.  You may not receive the full value of the item back if they charge for restocking.  Many stores no longer do this, but you will see stronger policies against open packages or missing tags as retailers try to minimize losses.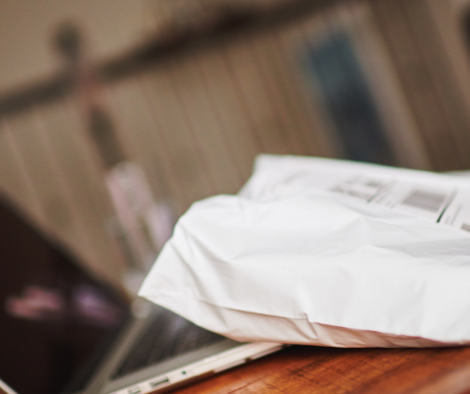 Online Returns
Online sales are more popular than ever and lots of retailers including Walmart, Old Navy, Target, and Best Buy will allow you to return online purchases to a store, or you can request a return label to ship the item back.  You may have to pay for return shipping, so keep that in mind.  If the product is defective, most retailers will waive the return shipping fee.
Non-Returnable Items
Some stores, like Best Buy for example, have guidelines for non-returnable items. Things like earbuds and microphones, pre-paid cards and digital subscriptions, personalized items, open computer software, movies, music and video games can be exchanged for an identical item but not for a refund.
More Helpful Return Tips
Don't open the box.
In the rush to open all those gifts, slow down and take a look before you open the box. If you think there are any you would want to return put them aside. Many stores don't accept items that were opened.  If you do open it, try to make sure all the pieces stay inside.
Save the Receipts!
It never hurts to just tell the person that gave it to you that you need a new size or want something slightly different.  Ask if they still have the receipt.
Check the date on the receipts. Make sure you return them within those 90 days.
Skip the lines and wait a few days after Christmas!
For more specifics, be sure to review the return policy at the stores you are headed to:
Walmart Return Policy
Target Return Policy
Best Buy Return Policy
Kohl's Return Policy
Dick's Sporting Goods Return Policy
Old Navy Return Policy
If you received gift cards for stores you don't frequent there are options for you too! A number of sites allow you to sell, exchange your trade your gift card for one to another store. (See my post on gift cards!)
Remember: These are all important to keep in mind when you are giving gifts too! Including a gift receipt (which most retailers offer) can make the return process much easier for everyone involved and prevent your heartfelt gift from going to waste.
What are your best tips for making the most of your returns? Let us know in the comments!