This post may contain affiliate links. Read our disclosure here.
Florida is a beautiful state with many larger cities that are perfect for a fun vacation. While not as close to the beach as Miami or Orlando, Gainesville is a university town that boasts educational activities as well as many cool outdoor opportunities, all without costing a dime. This list of the top 25 free things to do in Gainesville will keep you busy no matter how long you're planning to stay!  (Though as an FSU graduate I understand if you can't stay long).
Top 25 Free Things to Do in Gainesville
This little park has an easy trail that is about 1.4 miles in length, which is short enough for a family with young kiddos to handle!
This medical center has a locally famous duck pond with tons of green space for the kids to run around. A friend of mine who is in her 30s who grew up in Gainesville still remembers these ducks!
This museum has free admission! There are some special exhibits inside that do cost extra to visit, such as a butterfly rainforest, but you can see the main parts of the museum at no cost.
You guys know I love a good library! This library system has multiple locations where you can drop in, use the free WiFi, and find a quick book to peruse.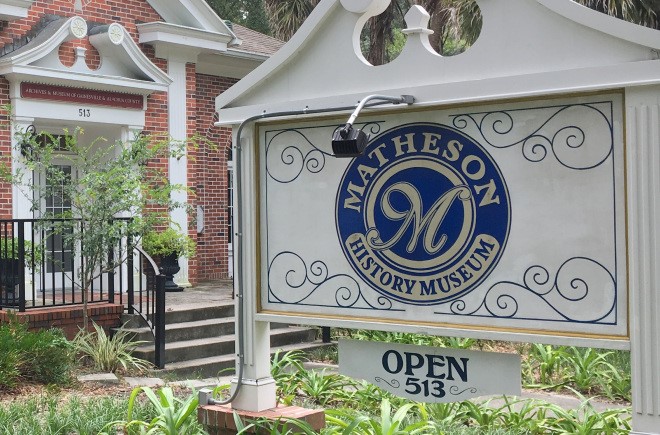 This museum is devoted to the local history of Gainesville and Alachua County.
Local parks are such a great option when you're traveling. They're free, they let your kids burn off some energy, and you can pack a picnic lunch for an especially frugal outing.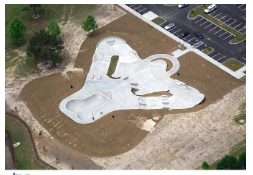 If you have a budding skateboarder on your hand, there are sevearl skate parks in the Gainesville area for them to try it out! These are also fun spots for bikers and roller bladers.
This playground is perfect for preschool aged kids and younger whose parents want to take a seat and relax while they watch the kiddos play. Great for a rainy day!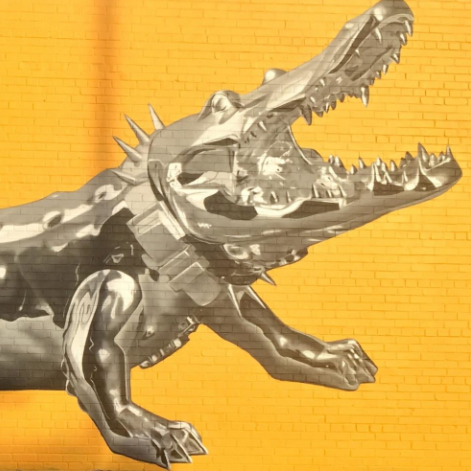 This is an urban art project in downtown Gainesville that you can explore by walking through various streets.
Look for wildlife around Lake Alice
Lake Alice is actually more of a marsh than a lake, located on the University of Florida campus. It is an important part of the local ecosystem and also serves as a habitat for a wide variety of wildlife. Walking around the area provides lots of opportunity for spotting interesting animals!
Splash parks are always a place we stop when on a trip. What could be better than free access to water and potential new playmates?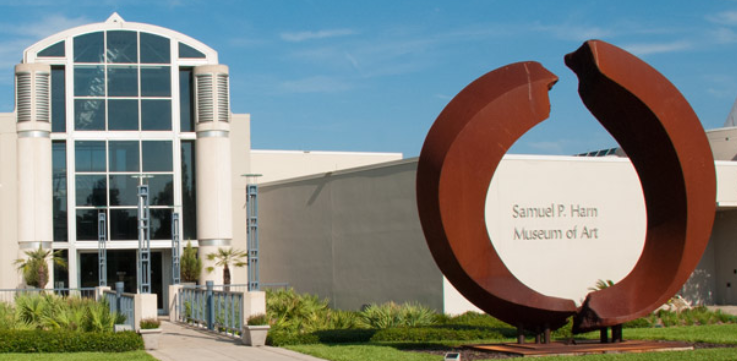 Older children and teens will enjoy joining you at this art museum, which features a mix of permanent and temporary exhibits.
This outdoor labyrinth is part of a local religious building's property, and you and your kids will have fun working your way through the rock maze.
Remember my friend who grew up feeding the ducks in Gainesville? She also grew up having birthday parties at this park! It looks like it's undergone some renovations over the past 30 years, leaving a new playground as well as picnic shelters and a community pool you can access for a few dollars a person.
Located in Newberry, not far from Gainesville, this park has a pavilion and playground and is perfect for a picnic.
Tioga Town Center is an outdoor shopping center where you can definitely window shop and people watch, but that also includes a playground in the center. Word has it there is a coffee shop nearby, so you could spend a few dollars and watch the kids play (even though you don't have to spend a dime!).
Florida's climate makes it a home to such a wide variety of wildlife, so finding places to try to see it should be on your priority list. This park has a stream and a forest, making it a perfect spot to try to see some local wildlife.
"Prof" Jones was a Gainesville educator who accomplished many things of historical significance. This museum is devoted to his achievements and focuses on African-American history.
This beautiful tree is definitely worth visiting if you're in the area! We have one not far from us in South Carolina, and it's always a pleasure to get to stand underneath such a huge piece of nature.
This portion of the University of Florida has multiple self-guided trails when you can enjoy being outside and hopefully catch some glimpses of wildlife!
There are several locations in and around Gainesville where you can see a variety of bird species. Some of them are within state parks that do require a small admission fee per car (generally $3-5), but some of the other locations at this site are free.
This museum focuses on local history, particularly the history of a railroad that ran through this town and Gainesville.
OK, so admission to this farm that cares for retired horses isn't completely free: the admission price is 2 or more carrots! I think our family would bring a whole 5 lb bag of carrots for the special privilege of feeding these older animals.
If horses aren't your thing, how do you feel about bats? The University of Florida has a program with an interest in bat, and so in order to study them better, there are two locations on campus where bats live. You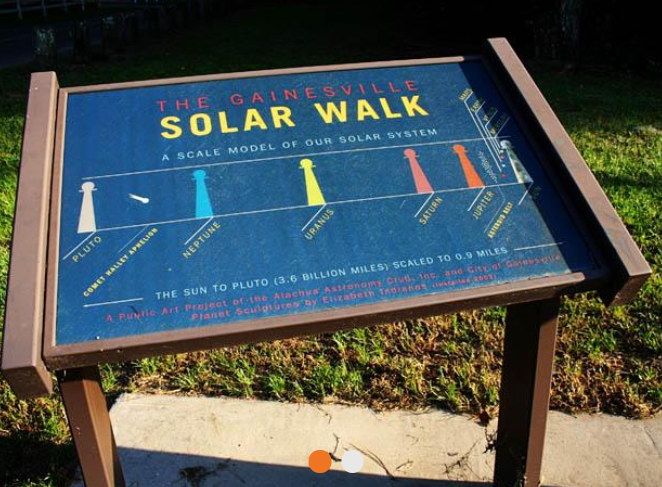 This mile-long walk will take you through a 4 billion to 1 scale model of the solar system.
Headed elsewhere in Florida? Check out our top 25 free things to do in Orlando or top 25 free things to do in Miami!