This post may contain affiliate links. Read our disclosure here.
So many people come to me with questions about ways to save on meat. There are not many coupons for meat, so savings can feel limited. However, there are still have many ways to save on meat and they are simpler than you may think. You just have to be intentional and, in some cases, think ahead.
10 Ways to Save on Meat
Buy in bulk
Team up with friends and buy part of a cow or a pig from a local farm. Here are some detailed tips about buying a cow.
Buy cheaper cuts of meat
You can use different cooking techniques to make cheap cuts taste great. Also, deboning them yourself or cooking them and then removing the bones will be cheaper in the long run.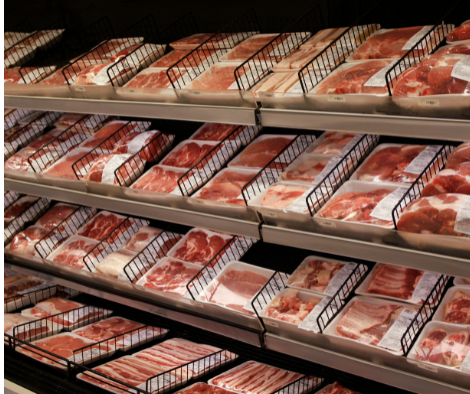 Buy big packages that are on sale
If you have a Costco or Sam's Club membership, separate the packages and freeze in desired serving sizes. You'll pay more up front, but the cost per pound is usually cheaper.
Buy big cuts of meat
You can cut bigger cuts up into smaller sizes and use them in different ways. For example, you can buy several whole turkeys when they go on sale at Thanksgiving, and cook them over the next several weeks, freezing the meat after it's cooked.
Don't throw out the bones
You can use bone-in pieces of meat in an additional way by using them to make homemade broth. You can even do this with a rotisserie chicken!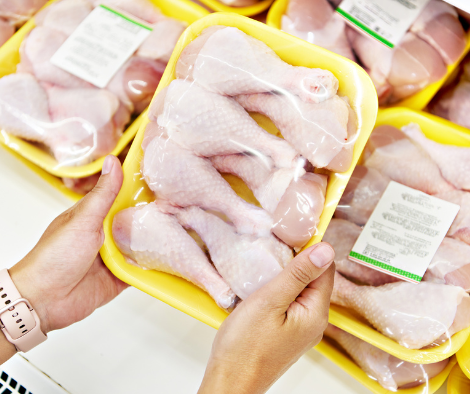 Stock up when something goes on sale
Check markdown areas and weekly ads for when meat goes on sale. When it does, stock up! Think about how much of that meat your family will eat over the next 1-2 months, and buy that much (as long as you have room to store it).
Buy frozen
Frozen meat is often cheaper than fresh, but the comparable quality should be the same.
Buy meat directly from processing plants and/or local

Buying from a processing plant in bulk can be cheaper than buying from the store, if you have one close. Or, if you have a local butcher shop, they may offer deals if you ask.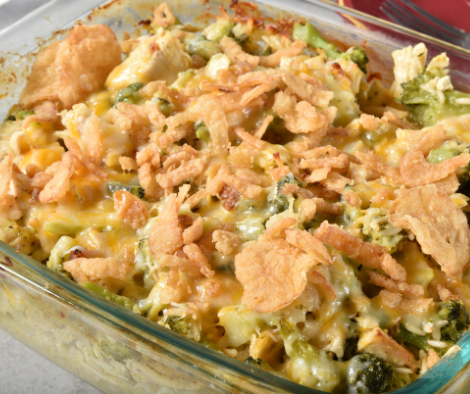 Stretch your meat
One of the most obvious ways to save on meat is to use smaller portions and add more veggies. You can add in mashed black beans to taco meat to stretch it further, or just use less in a casserole and substitute with more vegetables.
Avoid boneless skinless chicken breast
The poultry industry has done a great job marketing chicken breast as the classic choice of meat to buy. But it's one of the most expensive compared to other cuts, and honestly, it can dry out really quickly. Stick to thighs, or buy the bone-in chicken breast and take the meat off the bone yourself.
If you have more ideas about ways to save on meat leave a comment below.
Check out my video on how to save on meat for more information.