This post may contain affiliate links. Read our disclosure here.
Want a FREE entrée at your favorite fast food place? Want to earn FREE coffees, milkshakes, fries and more? Downloading the apps to your favorite fast food restaurants is the best way to get free and discounted food!
If you're wondering which ones are worth downloading and signing up for, here is my list of the 18 best fast food apps to save money. Even better, most of the apps allow you to order ahead of time to use rewards and discounts while skipping the line saving you time (and money)!
Note: All of these apps are available in both the Apple App Store as well as the Google Play Store.
18 Fast Food Apps to Save Money
McDonald's

Download the McDonald's app and then register with your e-mail, Facebook account, or Google account. Some of the examples of deals currently are BOGO fries, a FREE soft drink or tea with $2 purchase or a 99c any-size Premium Roast or Iced Coffee. Plus, they track your orders so when you buy (5) McCafe drinks, you'll get one FREE!
Burger King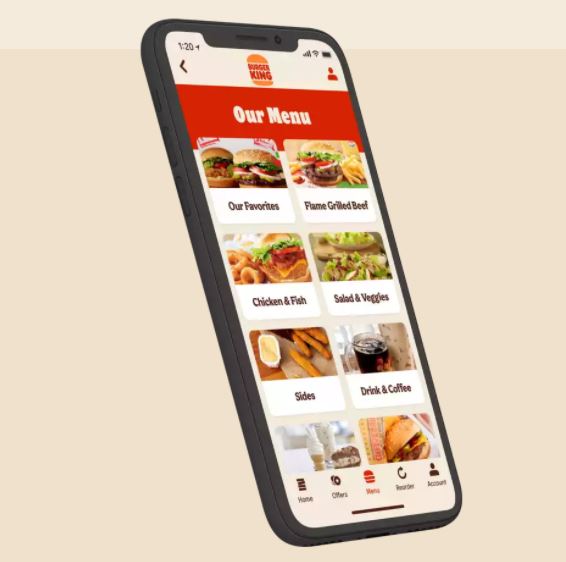 Once you download the Burger King app, you won't have to login (with Facebook or e-mail) until you're ready to order. They have regular deals in-app, including a 10-piece chicken nuggets for $1 or two mix-and-match sandwiches for $6. Right now, get a FREE Whopper on your first online order!
Chick-fil-a
Who doesn't love CFA? Their Chick-fil-a One app will allow you to earn points based on how much you spend. To start, you earn 10 points for every dollar you spend. Once you reach red status, you will earn 12 points for every dollar! They also sometimes give out free rewards randomly through the app. Last week they gave me a FREE ice cream just because! In fact, the CFA rewards are so good I usually get a free item on most of my orders. (From the archives: 9 Ways to Save at Chick-fil-a).
Starbucks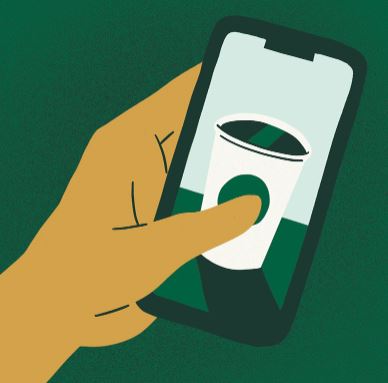 The Starbucks app is a quick and easy way to get your caffeine fix! Sign up and you'll get special offers, quick order your favorite drinks and earn Stars points. They also offer double Star times to get extra points for orders. You can use your Stars for free customizations, free drinks, food or even merchandise!
One thing I love about the app is the ability to gift drinks to others via text or e-mail. Recently I sent a friend a Happy Birthday Starbucks drink, and it was a quick easy way to say "I'm celebrating with you!"
Sonic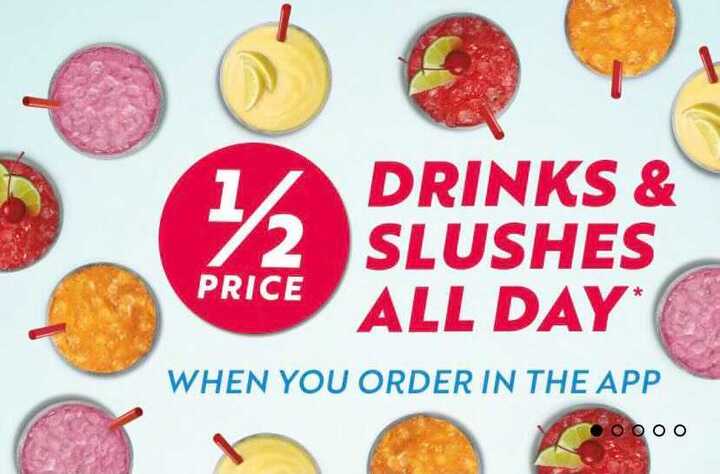 Download the Sonic app and you can browse the menu as a guest before you create your account (with e-mail, Facebook or Apple).
One of the current deals in-app are happy hour (1/2 price drinks) any time you order! Other rewards they've offered in the past are a 1/2 price Blast, a free side with any entree, $1 iced coffee and more!
Quizno's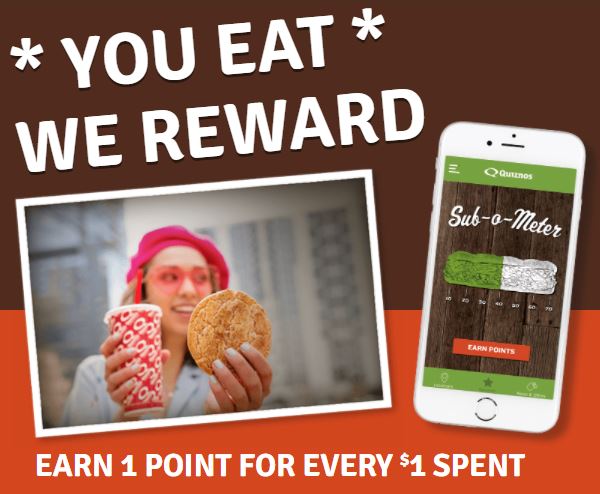 When you download the Quizno's app, you'll get 10 free points if you sign up with Facebook! Their Toasty Points program gives you 1 point for every $1 you spend. When I downloaded the app, I got an e-mail offer for a free small sub with any purchase!
Once you start earning points, you can get a drink for 20 points, a small sub for 50 points, and a full sub or salad for 70 points.
Moe's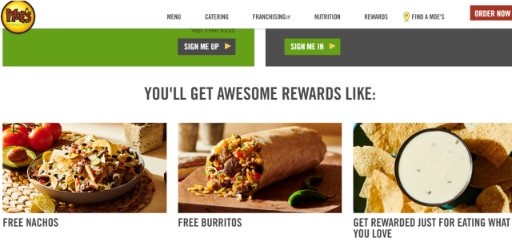 Download the Moe's app and use code Jenny5914 to get 5 free points when you sign up. If you sign up with e-mail, once you confirm it, you get a coupon for free queso with any purchase!
Once you're in the app, you get 10 points for every dollar you spend. When you earn 1,000 points, you get $10 in Moe's Rewards.  You'll also find deals and offers in the app (like the sweet adults eat free with any kids meal purchase offer they ran a few months ago).
Panera
Once you download the Panera app, you can sign up with Facebook, Apple or e-mail. When I first signed up, they automatically gave me a FREE pastry or sweet! Rewards at Panera are not based on the amount you spend, but rather on the number of visits. Many folks also find sweet rewards like free bagels for a month, free drinks, free coffee and more.
Wendy's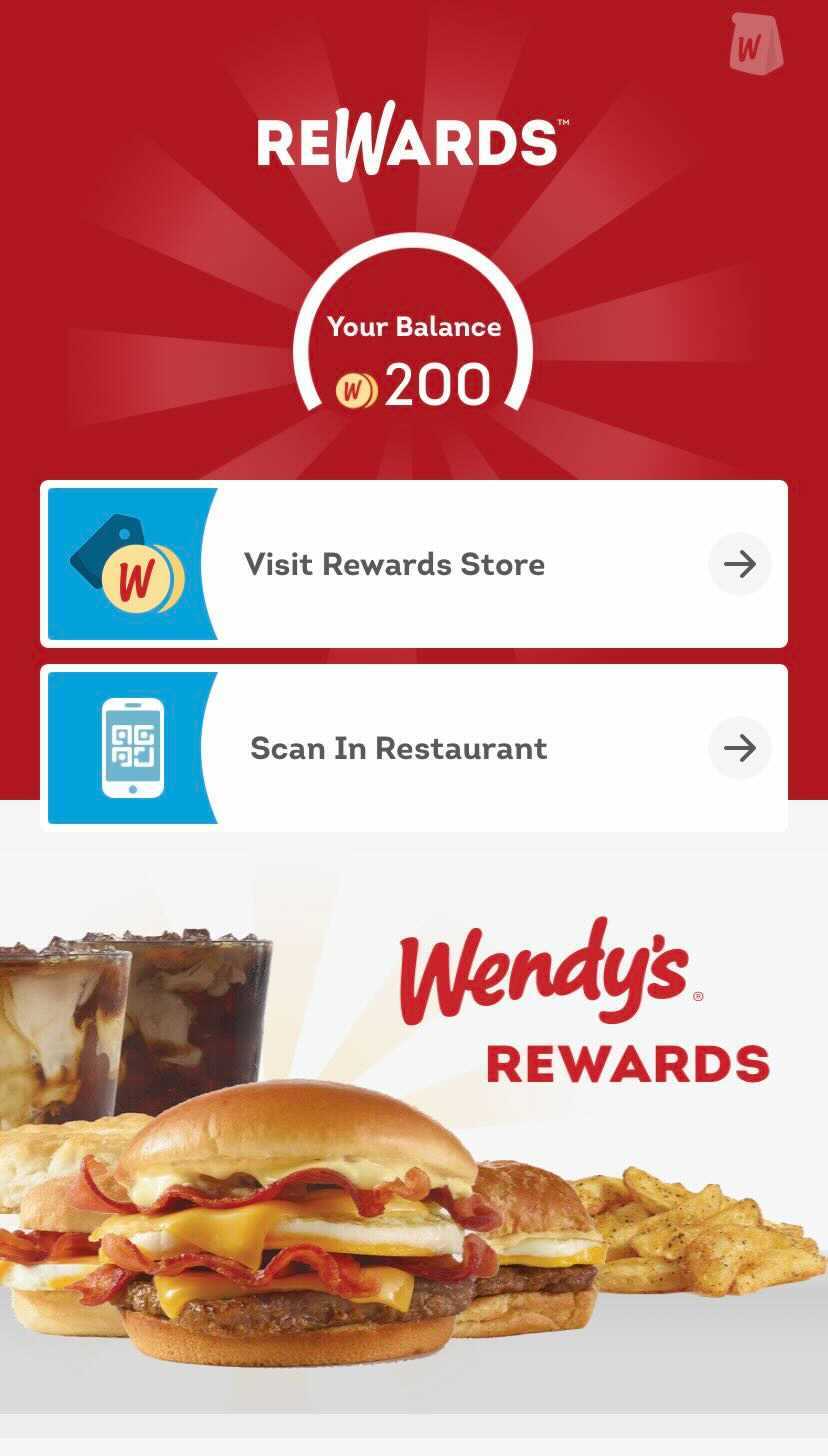 When you download the Wendy's app, you can sign up with e-mail, Facebook, or Google. At Wendy's you'll earn 10 points for every $1 you spend, and then you can redeem those points for rewards like FREE food!
I pulled up my app and currently have enough points to get a free Frosty, coffee, 4-piece nuggets, small fry or a sausage biscuit! Even better, they also have offers that don't require points. Right now they're offering FREE pub fries with any purchase as well as several other deals and coupons.
Smash Burger
Download the Smash Burger App and sign up with e-mail, Facebook, Google or Apple.  Earn 1 point for every $1 you spend in the store, then you can redeem your points for rewards!
You'll also find rewards for your birthday and other special offers (like BOGO entrees) regularly.
Firehouse Subs
The Firehouse Subs app only lets you sign up with e-mail, but once I signed up I had a reward for a large drink with sub purchase. Other rewards you can get are based on points. You can order a small sub with any purchase for 6,000 points, a medium sub with purchase coupon for 8,000 points, a salad with purchase for 8,000 points, and more.
Jimmy John's
Sign up with e-mail on the Jimmy John's app and you can earn rewards and order ahead if you're picking up a quick lunch! When I downloaded the app, I got an offer for a coupon code to get $5 off a $20 order PLUS an offer for a free sandwich after I make my first app order!
Jack in the Box
When you download the Jack in the Box app, get 25% off your first in-app purchase or a FREE 5-piece Mini Churros (yummmm)! You can sign up with e-mail, Facebook or Apple. There are also offers that are app exclusives that you can receive about 15-20 minutes after signing in. 
Dairy Queen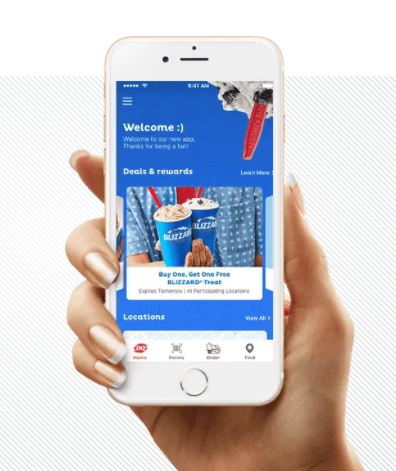 You can sign up for the Dairy Queen app with Facebook and earn rewards points with purchases. For example, earn enough points and you can buy a cone, a blizzard, or a chicken basket or grillburger combo.
Subway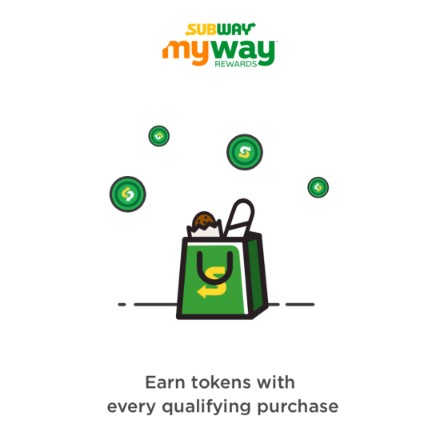 When I signed up for the Subway app (you have to use e-mail) I immediately got an offer for buy one footlong, get another footlong 50% off.
You'll get signed up for Subway MyWay Rewards and get $2 for every 200 tokens. Loyal customers can also get special offers or specials based on your location.
Krispy Kreme
Once you download the Krispy Kreme app, you can sign up with your e-mail address. Get a FREE doughnut for signing up, then earn credits with purchases toward more individual donuts, regular coffees, specialty coffees, and boxes of a dozen donuts.
We see offers for free donuts for reward members almost monthly!
Dunkin' Donuts
Once you sign up in the Dunkin' Donuts app, you have to add a Dunkin' Donuts card or a credit/debit card to earn points and order ahead. You earn 5 points for every $1 you spend; you can redeem 200 points for a free any-size drink. A current special offer I saw in the app was a medium Coconut Refresher for $3.
Chipotle
You can order from the Chipotle app and add rewards from coupons by typing in the promo code. Chipotle has developed a program called Chipotle Rewards that allows you to earn points for dollars spent and then redeem them for purchases.
There is also a bonuses section that allows you to earn points faster, like by ordering on the app or online or getting double points on Sundays and Mondays. I got a reward for signing up where they offered me a free chips and guac with my first purchase!
2 Honorable Mentions
These are honorable mentions because it was either extremely difficult and perhaps impossible to figure out the benefits from using the app. You can order ahead, which is helpful, but for me, that in and of itself probably isn't enough for me to go to the trouble of using the app.
Panda Express
Sign up for the Panda Express app with e-mail, Facebook, Google or Apple.  They offer regular promo codes that will save on app orders.
Shake Shack
Download the Shake Shack app and register with your e-mail, Google ,or Facebook. Rewards are not obvious, but it seems like sometimes there are promo codes you can find and enter in on the app.
What's your best tip for saving money on fast food?
From the archives: 10 Mobile Apps that Give Free Food