This post may contain affiliate links. Read our disclosure here.
Count me in this category! I love to cook, so I love receiving gifts that will make me more efficient in the kitchen or replace worn out kitchen items. I think this is probably true of most home cooks, so it was really fun to put together a list of the best gifts for home cooks.
See all of our 2019 gift guides.
2019 Best Gifts for Home Cooks | Gift Guide
Instant Pot Duo, $79.99
These have been all the rage for the past couple of years, and it doesn't look like they're going out of style anytime soon. One Instant Pot is supposedly equal to 7 different kitchen appliances, so it saves space on your counter. (Check out our ultimate list of Instant Pot recipes and how to convert slow cooker recipes to the Instant Pot.)
Pioneer Woman Mixing Bowls, $34.56
I want a set of these for my kitchen! I love the colors and patterns and that they come with lids.
Wooden Recipe Box, $19.76
This box will add a decorative touch to your kitchen and also give you a compact place to store all your favorite family recipes.
Slate Cheese Board, $29.97
This cheese board is perfect for entertaining because it comes with knives and bowls, and the material allows you to write with chalk on the board to label all those delicious cheeses!
Ninja 5-in-1, $199.99
Like the Instant Pot, the Ninja will take the space of multiple other kitchen appliances. It's a little on the pricier side, but everyone I know who has one loves it!
How to Cook Everything, $21.99
This is what I love to give as a wedding gift along with kitchen items. This cookbook explains exactly what it claims: how to cook everything, including every kind of meat and all the vegetables you can name.
Mandoline, $29.99
This tool is perfect for chopping vegetables and fruit, whether it's to include in another dish or just for snacking.

KitchenAid Hand Blender, $29.99
This is one of my favorite kitchen tools. It's great in cold weather for blending up soups, and I actually use it to make my coffee nice and frothy in the mornings.
Double Belgian Waffle Maker, $69.99
Only get this if you're sure the cook you're shopping for has room on their counters, but otherwise, this is an amazing gift. Not only does it make two waffles at a time, but the waffles are huge. It's perfect for big groups—just make a big batch of waffle batter, set out a bunch of toppings, and let everyone go to town.
Cooks Illustrated Subscription, price varies
This is one of the only magazines I consistently subscribe to. I'm by no means a gourmet chef, but the recipes are generally simple and accessible for any home cook. There's also a full spread in each issue of kitchen hacks that I always flip to first.
Handheld Spiralizer, $9.99
I mostly use our spiralizer for one thing: zucchini noodles. For a keto or low carb lifestyle, they're the perfect substitute for regular pasta, and at this price, it's worth it even if that's all you use it for!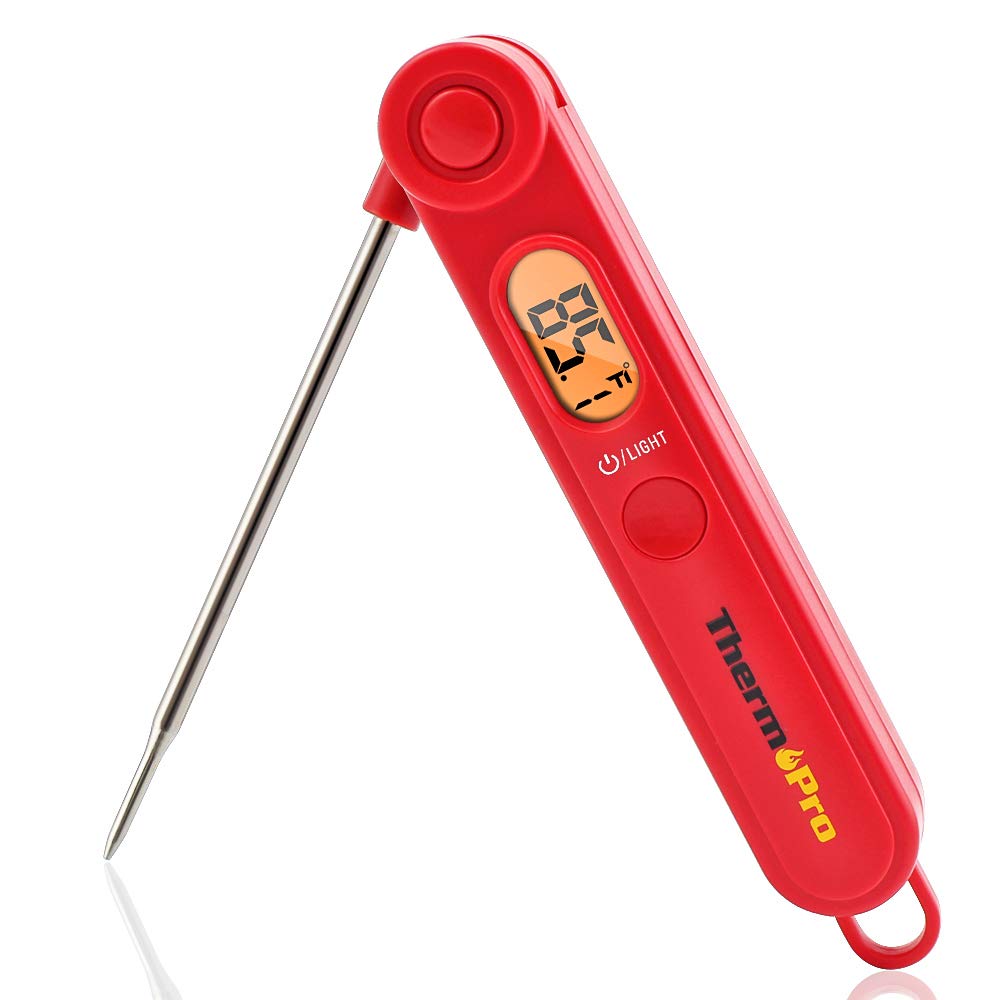 Digital Instant Read Meat Thermometer, $12.99
Whether you're grilling or roasting, a digital thermometer is a must have for any kitchen. Our favorite use is for steaks on date night!
Microfiber Kitchen Towels, $17.99
You really can't have too many kitchen towels, and these are nice and large as well as absorbent.

Cookie Cutters, prices vary
I'm linking here to lots of different cookie cutters, because there are truly so many options to choose from. Just remember, it's really fun to make summertime cookies, too—not just Christmas cookies!
Adjustable Apron, $8.97
I have a similar apron from IKEA, and I love that it works for men or women and that the strap is adjustable!
Chef's Gloves, $11.49
Keep hands and fingers safe in the kitchen with these food-grade professional gloves.
Gourmet World Flavors Seasoning Collection, $34.99
Variety is the spice of life, and these spices will jazz up just about any savory recipe.

Chef's Knife, $29.99
This chef's knife comes highly rated and is something every home cook needs.

Lodge Cast Iron Dutch Oven, $69.98
Our Dutch oven is one of my favorite kitchen items. You can cook on the stovetop or in the oven, and you can make everything from roasts to soups.
Silicone Trivets, $13.99
These trivets are practical and attractive. Keep counters damage free by storing them near the oven for easy access.

Do you love to cook? What's at the top of your wish list? Let us know in the comments!