This post may contain affiliate links. Read our disclosure here.
Everybody needs a quick meal they can go to on busy nights! These quick and easy chicken tacos are yummy and can easily feed a crowd.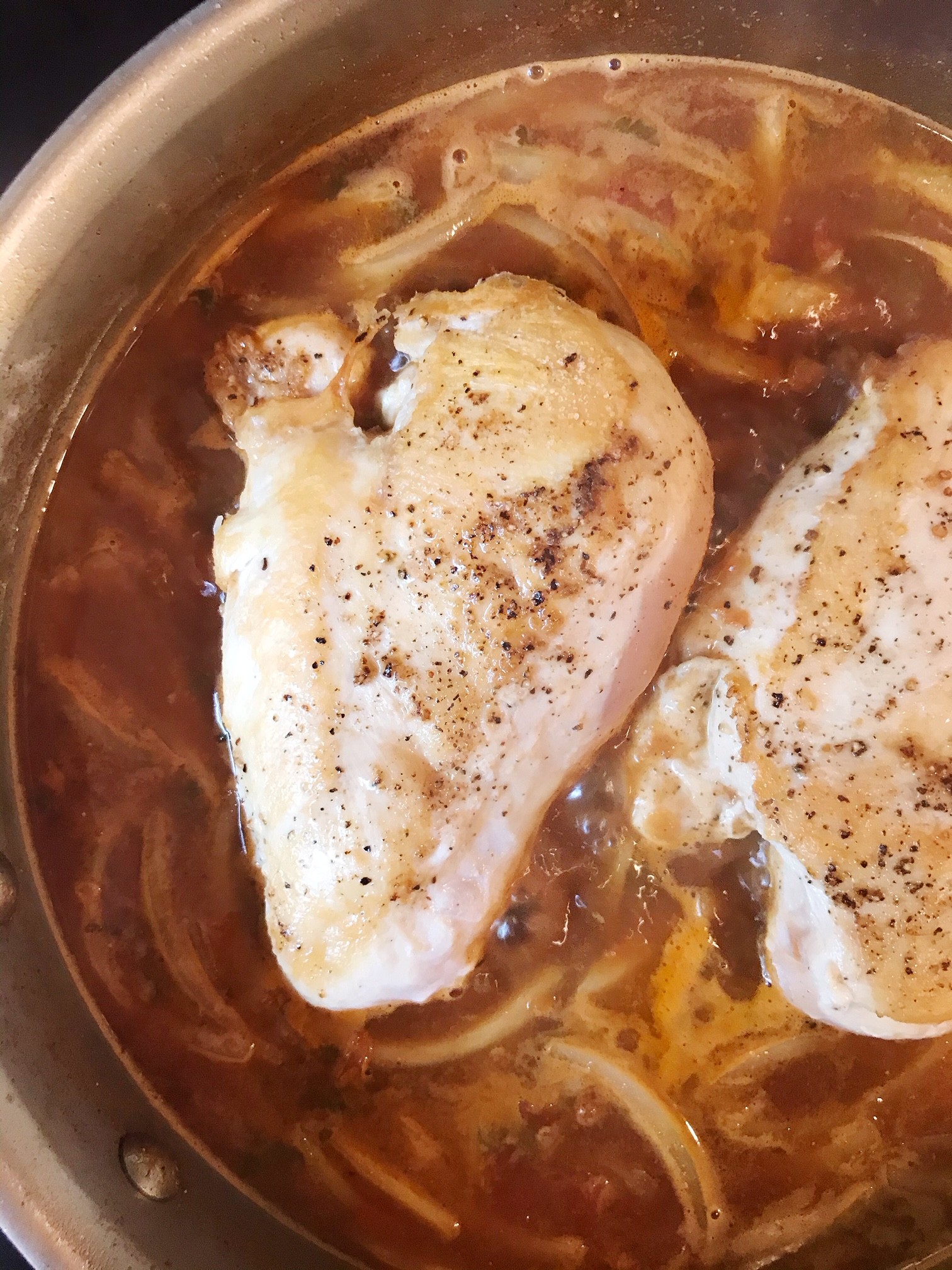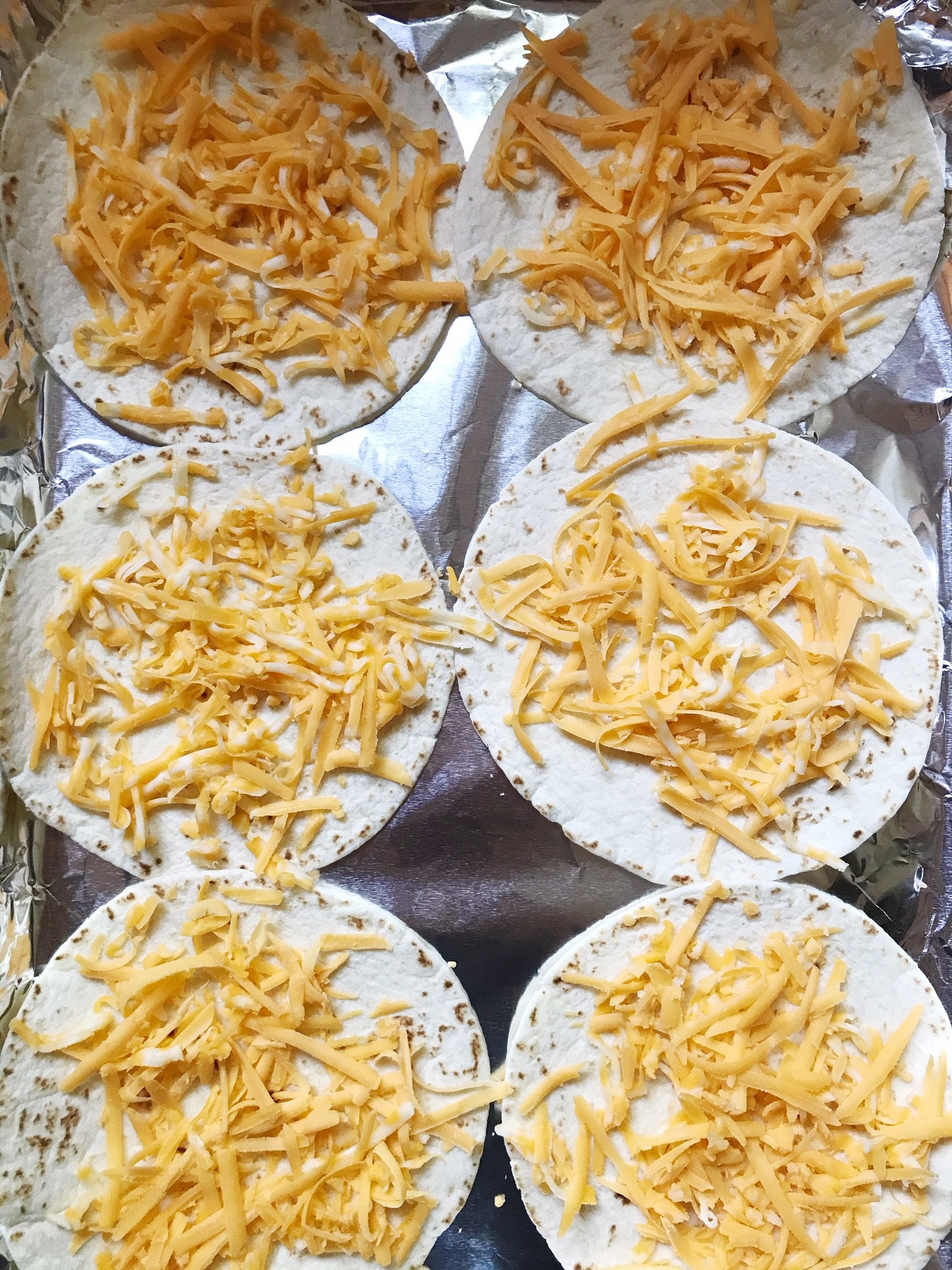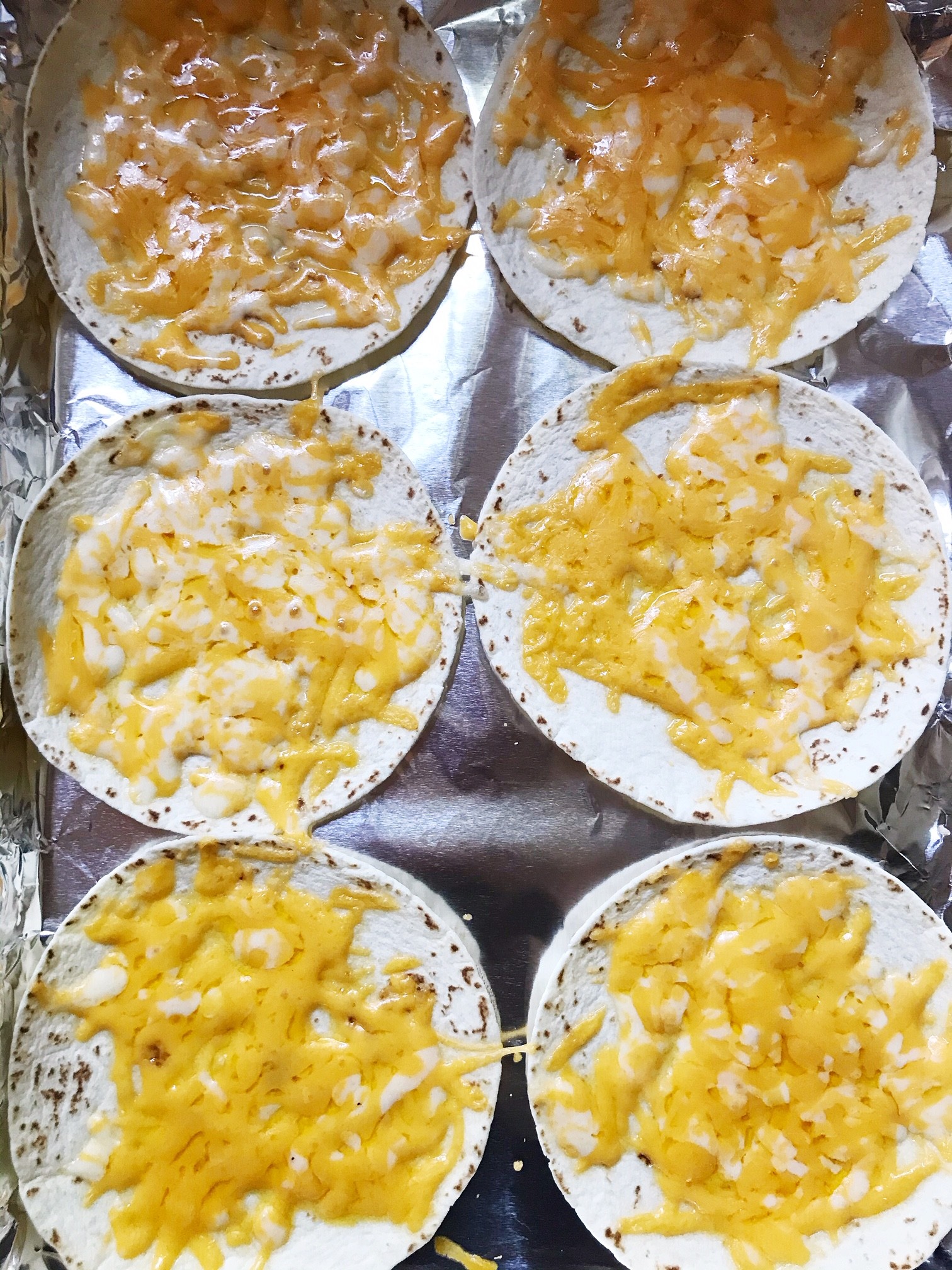 Quick & Easy Chicken Tacos
Ingredients
2 tbsp oil
salt and pepper
1 lb boneless, skinless chicken breasts
1/2 cup sliced onion
1/2 cup sliced bell pepper
1 tbsp ground cumin
1 tsp onion powder
1 tsp garlic powder
1 pinch dried oregano
1 tsp paprika
2 cups chicken broth
flour or corn tortillas
shredded cheese
Directions
In a skillet over medium-high heat, add the oil. Sprinkle salt and pepper over the chicken breasts and place in the skillet.
Allow the chicken to brown. Flip and brown the other side (about 5 minutes total). Toward the end of the browning time, add in the sliced onion and bell pepper.
Once the onions and peppers soften slightly, add in the cumin, onion powder, garlic powder, oregano, and paprika. Stir around in the pan until the vegetables and chicken breasts are coated with the spices and they become fragrant, about 1-2 minutes.
Pour in the chicken broth and stir. Reduce the heat to a simmer and cover. Cook until the chicken is cooked through (165 degrees internal temperature), about 15-20 minutes.
While the chicken is cooking, preheat the oven to 350. On a baking sheet, lay out tortillas and sprinkle with shredded cheese. Bake in the oven for just a few minutes until the cheese is melted (don't overcook or the tortillas will be too crispy).
Once the chicken is cooked, remove to a cutting board, shred and return to the pan. Stir around and top the cheesy tortillas with the shredded chicken.
Created by SouthernSavers.com
See more frugal recipes!