This post may contain affiliate links. Read our disclosure here.
I'm not all about complicated or elaborate meals, but every once in a while it can be fun to plan some fun family dinners. Fun doesn't have to mean complicated; it can just mean changing things up so they're not the norm. One of our favorite fun family dinners is to have an appetizer night. This could be as simple as just buying frozen appetizers from the store, but there are several recipes for appetizers that everyone loves. Choose a couple, set out some fruit, and enjoy dinner!
Fun Family Dinners: Appetizer Night
This is one of my favorite things to take to parties, but it's also something my family enjoys! You can eat these along with dinner or even for breakfast.
Serve this with tortilla chips or pita bread. We love to eat this while watching sports!
This is probably my favorite dip recipe of all time. You can serve it with crackers or chips, or, if because the recipe is already very low carb, you can serve it with raw veggies if you're trying to avoid carbs.
The last time I made these, there were none left. These are also a great low carb recipe perfect for a crowd.
If you're trying to make a healthier dinner, even while eating appetizers, these are a great substitute for potato skins.
Pizza is a hit in whatever form it comes in, and these homemade bagel bites are almost as easy as the real thing.
I've never made these, but I'm going to be adding them to the rotation.
A great example of how appetizers don't have to be unhealthy! They
These three appetizers are all maybe suited better for warm weather, but I also think they'd be perfect for dinner since they're simple and include fresh ingredients.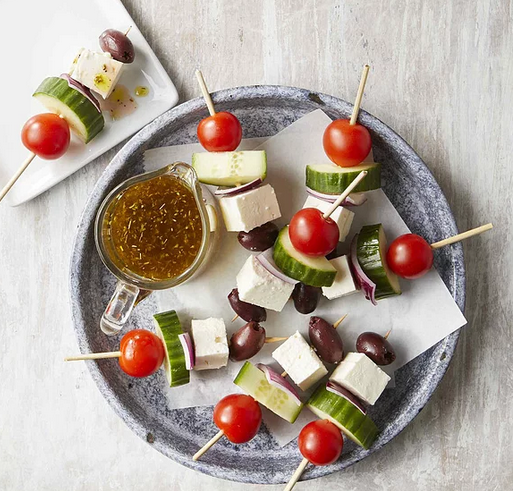 Turn salad into an appetizer with this fun idea!
For another option for an easy family dinner, see my post on how to make a snack board!