This post may contain affiliate links. Read our disclosure here.
As a mama, it breaks my heart to see our youngest kids struggle in school. And y'all, I have heard from so many parents with kindergartners who are struggling this year. Between weird schedules and e-learning is it taking a toll on our youngest learners. The early years are so, so important to set them up for success for their school career. By third grade kids are reading to learn instead of learning to read. This makes it so critical to give them a strong start.
I had a mom reach out to me this week asking for tips on teaching her son Phonics. He is in Kindergarten and it's been a frustrating experience for everyone. Here are the suggestions I gave her and I hope they may help other moms too.
You can go here for many more tips on teaching preschools and kindergartners.
How To Teach Your Child Phonics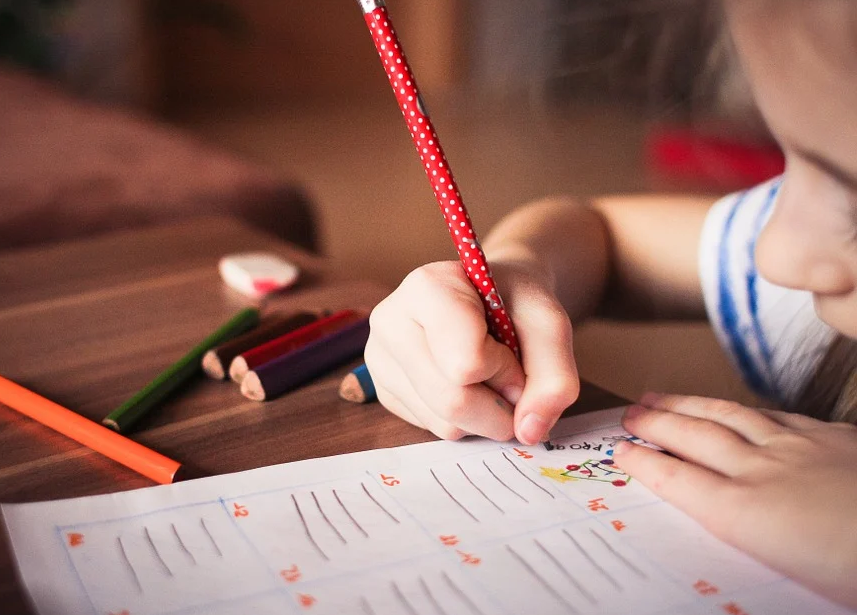 Build Phonemic Awareness
The first thing we are going to do is work on phonemic awareness. Letters do no make sense without it. This includes blends (c+a+t = cat), rhyming, syllables, etc.
Here are some practical easy ways to work on it:
Say a sentence and have the child identify how many words are in the sentence.
Example: The cat ran has three words.
Say two words and ask the child if they rhyme.
Ask the child to tell you a word that rhymes with ____. It can be a nonsense word as long it rhymes.
Tell the child that you are going to give them a word in two parts and ask them to put the two parts together. It's easier if you start with compound words (cup & cake, rain & bow, mag & net, etc.)
Tell the child that you are going to give them a word and you want them to break it up into syllables. It's also easier on this if you start with compound words. (Cupcake, bathtub, sunset, picnic, etc).
We're going to play a game where I leave out part of a word. For example, sunshine without sun is shine. Airline without air is ____. Border with der is _____. Marker without er is _______.
I spy: on a walk or around the house, tell the child I spy something that starts with "ah" for apple, "buh" for bush, "eh" for egg, etc. You can also do this with end sounds.
Rhyming game:You or they pick a word to start with. Whoever runs out of words that rhymes with it first loses.
Play the Name Game (use names of family and/or friends, TV characters, etc)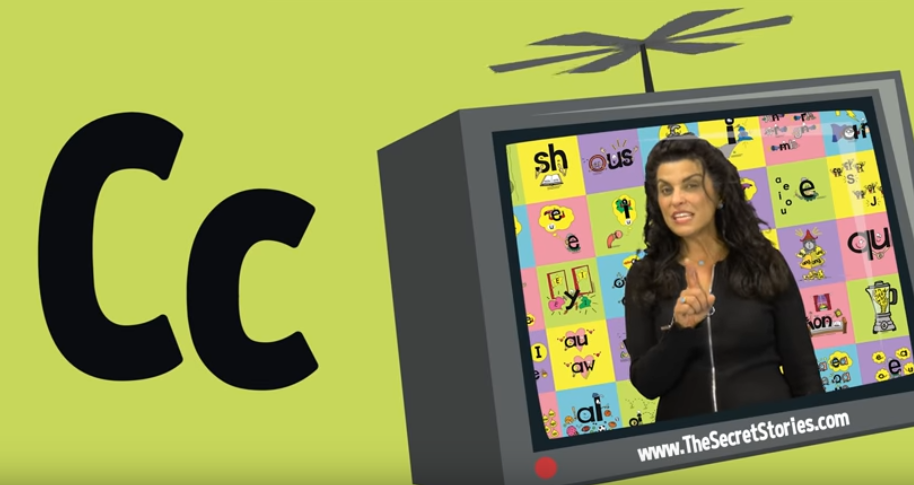 Review Letters & Sounds Twice A Day
We want to be sure we are working on letter sounds and not just names. Here are two of my favorite songs for reviewing all of the sounds.
Better Alphabet Song
Jolly Phonics
Here are some great printable alphabet cards
They can watch one in the morning and one before bed.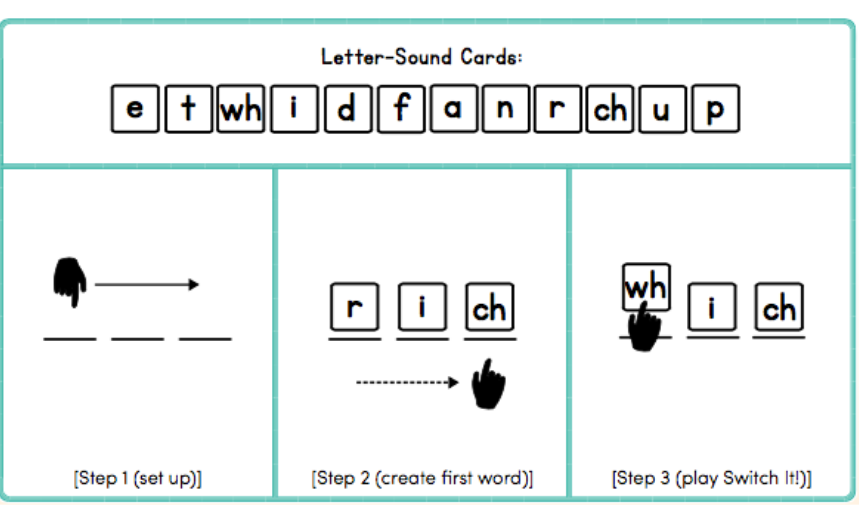 Play Switch It
This is a fun activity that puts all of the skills they are practicing together in one easy to do activity. You can see a video of the activity and get the activity for free.
Read Read Read
One of the best things you can do for your child is read to them for 20 minutes a day. Before bedtime is a great time to fit it in.
Here are three books I find particularly helpful:
ABC See Hear Do (I really like this book because they start reading quickly after learning a few letters)
Nursery Rhymes
Teach Your Child To Read In 100 Easy Lessons
Activities
Pick an activity or two to do throughout the week (you can repeat the same activity)
Fill a pan with salt & write letters in it
Put shaving cream on a table & tell them letters to write
Fill a bin with rice & a few letter magnets. Write the letters on a sheet of paper & have them match them up.
Practice Writing Letters
Grab some broken crayons or golf pencils (to help them have the correct grasp) and paper to practice writing letters. These letter formation cues are fantastic. Research has shown that handwriting is what allows children to realize the difference between letters and which differences are important and which are not. For example, n vs h. It's supposed to help train the brain faster.
This is the writing workbook I've used but it's not necessary.
Free Tutorials
This is a great free webinar that breaks down how the kids learn to read based on the science of reading.
I hope that helps! Remember that you know your child best and you are fully capable of teaching your child!