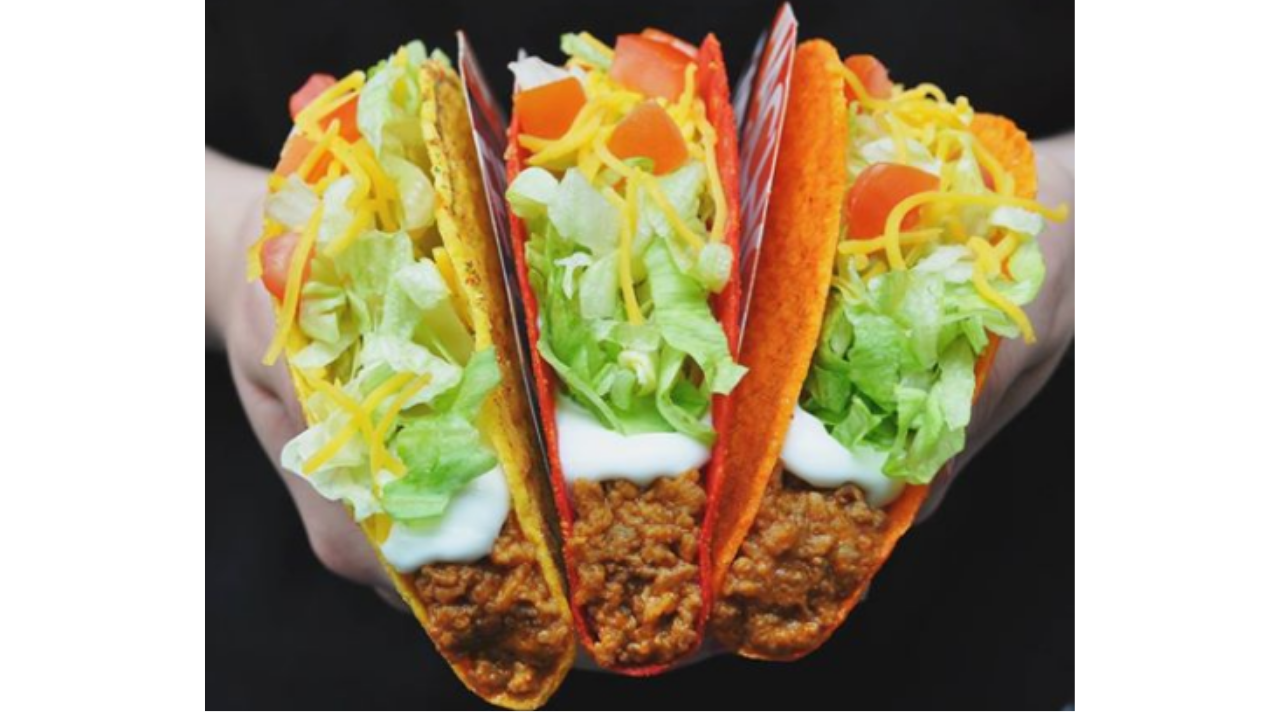 Here's a fun dining deal! Get a Free Doritos Locos Taco today when you order through the Taco Bell app.
You can use the app dowloaded from iTunes or Google Play.
Get Your Free Taco:
-Download the Taco Bell App
-Log in or create an account
-Apply the Free Doritos Locos Taco offer under "Offers"
-Checkout through the app
Note: Other offers may be available, but only one offer per order can be used
See more dining deals!
It's that time of year again—many of us have set financial goals for 2019 and hopefully that means a lot of us are re-vamping (or starting) our budgets. Making a budget can be overwhelming if you don't go into it with some kind of game plan, so let's cover so basic tips to help you get off to a great start this year.
Before You Start
The important foundation of making a budget is to figure out your why. The "why" of your budget isn't necessarily going to be the same as your best friends. For us, at one point our biggest reason for having a budget was to manage our money in order to pay off student loans. Once those were paid off, our focus shifted to managing our money so that we could afford to live on only my husband's income. What is your goal? What is important to you?
When you have a goal or a "why," you can refer back to it every time you consider purchasing something outside of your budget and remember the greater reason for having your budget. Every unplanned purchase is going to come out of some place in your budget, and while sometimes that's fine, it that can help you make better decisions about how you spend your money.
Making a Budget
The first official step in making a budget is to make a list of all of your monthly expenses. Then, add big expenses that happen less often but are predictable, like car taxes, insurance payments, or healthcare deductibles.
If you need some more help getting started on this part of budgeting, download Dave Ramsey's FREE Guide to Budgeting.
Let's pretend you're making a budget and your family income is $45,000/year, or about $3,750 after taxes. Using figures averaged across several financial experts, the following percentages are a good place to start when trying to figure out a good amount to set aside in your budget. Of course, we can't go into all the nuances of each person's situation—maybe you have a family of 6, so your food costs are higher, but you have health insurance through one spouse's job, so you don't have to pay that. Your budget should work for YOU and match YOUR priorities.
Housing/household purchases: 25%
Food: 12%
Utilities: 7%
Charity: 10%
Transportation: 10%
Clothing, entertainment, etc.: 4%
Medical/health insurance: 7%
Miscellaneous: 5%
Savings/debt repayment: 20%
Using those percentages yields the following amounts:
| | |
| --- | --- |
| Category | Monthly amount |
| Housing (mortgage/rent, taxes, insurance, repairs etc.) | $937.50 |
| Food/groceries | $450 |
| Utilities (electric/water/sewer/phone/internet/cable) | $262.5 |
| Charity/giving | $375 |
| Transportation (gas, insurance, taxes, repairs) | $375 |
| Clothing, entertainment, etc. | $150 |
| Medical bills/health insurance | $262.50 |
| Miscellaneous | $187.50 |
| Debt payments/savings | $750 |
| Total | $3750 |
Other categories you may need to include: child care expenses, retirement contributions, kids' activity fees.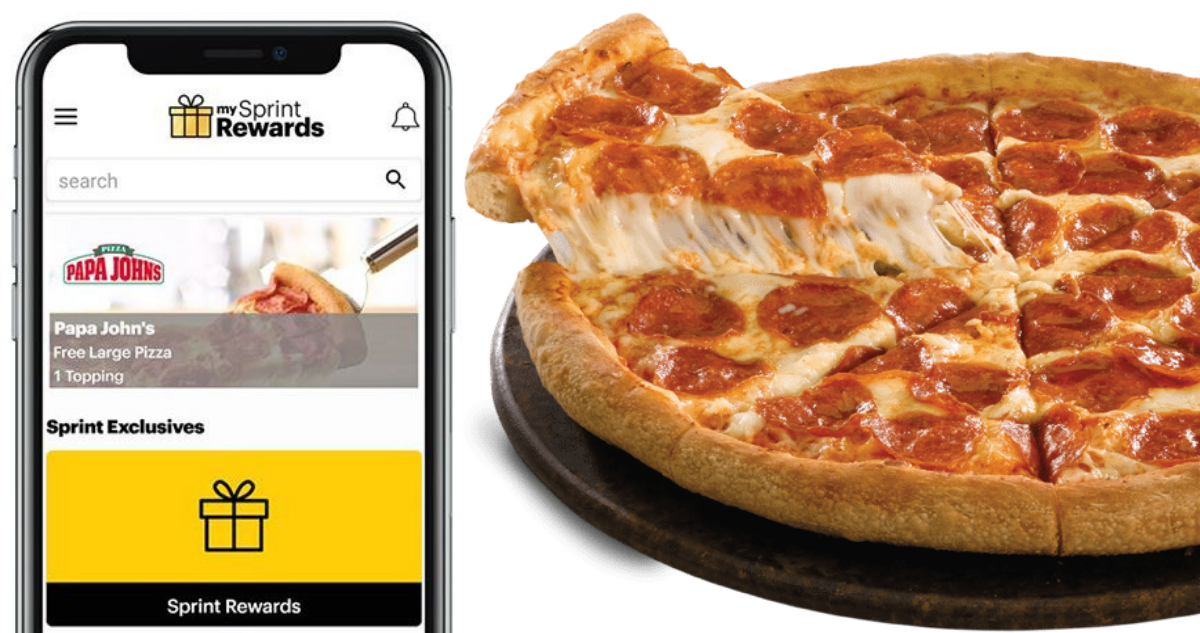 Right now, you can score a FREE Large 1-Topping Pizza from Papa John's when you download the new free Sprint Rewards App!
The app is available on iTunes or Google Play.
To get your FREE Papa John's pizza:
-Download the Sprint Rewards App
-Enter your information (phone, address)
-Click on Sprint Reward and you'll see the offer for a FREE pizza
This offer is for a limited time only.
See more great freebies!
Though Amazon offers lots of coupons on all kinds of products, sorting through them all can feel overwhelming (and sometimes just a big waste of time), so I've gone through and picked out some of the highest savings and best deals.
Tip: Most prices are with "Subscribe & Save" selected. Go ahead and subscribe selecting the next order 3-6 months away and then you can manage your subscriptions and cancel when you packages arrive. You will not get the same price or the coupon on the second order… so you are going to want to cancel later.
Amazon Coupons Deals:

Finish Quantum Dishwasher Tabs, 68 ct. $14.24
-$2 off Amazon Coupon
Makes it $12.24



Always Ultra Thin Pads, 40 ct., 3-Pack $15.65
-$1.50 off Amazon Coupon
Makes it $14.15 ($4.71 per pack)



Always Ultra Thin Jumbo Pads, 42 ct., 3-Pack $19.13
-$1.50 off Amazon Coupon
Makes it $17.63 ($5.87 per pack)



Starbucks Double Shot, Espresso + Cream/Light, 12 Pack $14.25
-15% off Amazon Coupon
Makes it $12 ($1 each)
There are tons of different Quaker products with coupons right now (up to 35% off).
Here are a couple of my favorite products:

Quaker Chewy Granola Bars Variety Pack, 58 ct. $10.49
-25% off Amazon Coupon
Makes it $7.73 (13¢ per bar)



Quaker Instant Oatmeal, Lower Sugar, 48 ct. $11.35
-25% off Amazon coupon
Makes it $8.36 (17¢ per pack)

Rimmel Wow Wings Mascara $10.75
-20% off Amazon coupon
Makes it $8.60



Rimmel Stay Matte Foundation $13.47
-20% off Amazon coupon
Makes it $10.63 ($5.31 each)



GoGo squeeZ Applesauce, Apple Cinnamon, 12 ct. $5.81
this is an add-on item, so it will ship with a qualifying order of $25 or more
-15% off Amazon coupon
Makes it $4.93 (41¢ per pouch)
Prime Pantry Deals:
These items are great deals, but they will only ship with Prime Pantry orders of $35 or more.



Tide Original Laundry Detergent, 50 oz, 2-Pack $12.48
-$2 off Amazon Coupon
Makes it $10.48 ($5.24 each)



Powerade Zero Sports Drink, 20 oz, 8-Pack $4.79
-20% off Amazon Coupon
Makes it $3.83


Swiffer 180 Dusters Starter Kit, 5 Count $4.69
-$2 off Amazon Coupon
Makes it $2.69
Note: Prices on Amazon may change at any time.
Read More→
Printable Shopping List
This week and next week you can get Boost Drink 6 packs for only $1.99 (reg. $8.99). If you know anyone that needs them… this is a price we've never seen before on them! The deal is running this week and will continue through 1/26 however the coupon expires this Sunday, 1/20, so don't wait!
Tip: If you wanted more, you can do the deal through Saturday and then on Sunday do it again! It's a limit of 1 deal per week, but since it covers two ad weeks you're good to buy it again.
CVS Deal (thru 1/20):
$10 ECB wyb (4) Boost Original 6 pk or Boost High Protein 6 pk, limit 1
Buy:
(4) Boost Original 6 pk or Boost High Protein 6 pk, $6.99
Use:
(2) -$5/2 Boost drink multipacks, excludes Kids, SS 01/06 (exp 1/20)
–makes it $1.99 each–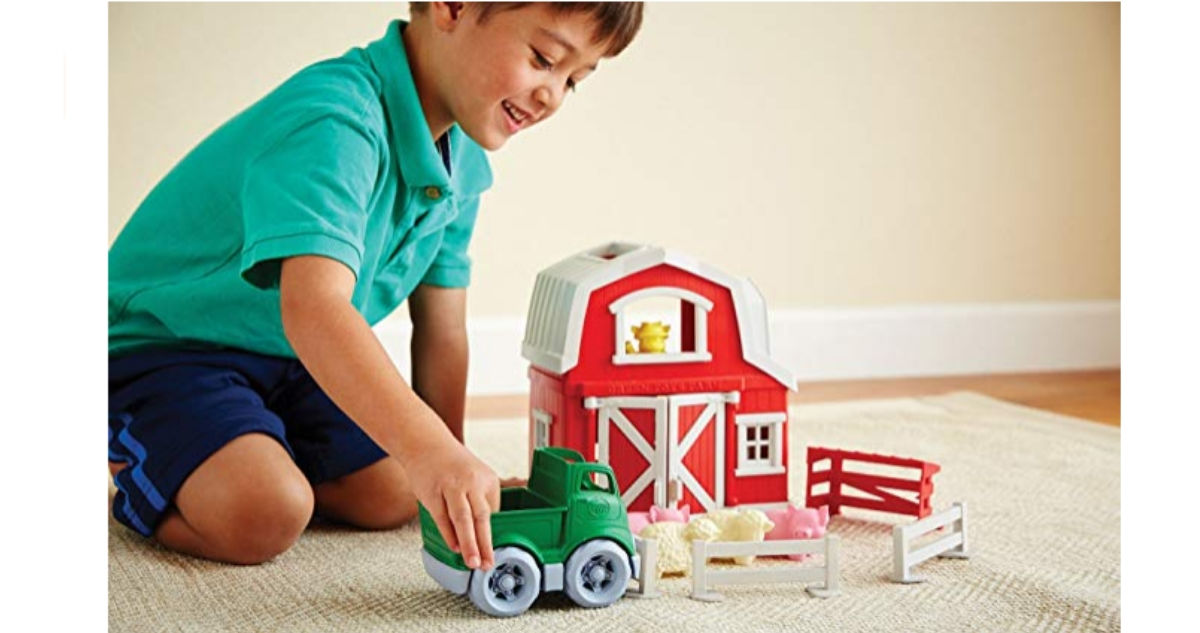 Amazon is offering lots of different Green Toys at up to 78% off! Save on trucks, a farm set, and more.
On a personal note, we love our Green Toys. They promote imaginative play, are good quality, and are washable.
Deal Ideas: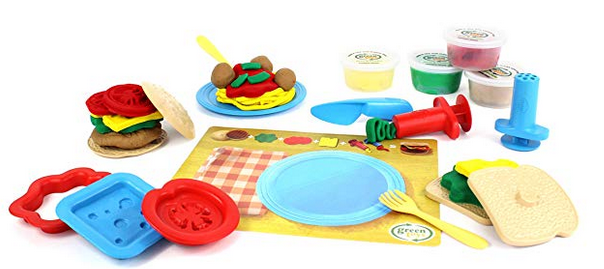 Meal Maker Dough Set $7.14 (reg. $24.99)
this is an add-on item; it will ship with qualifying orders of $25 or more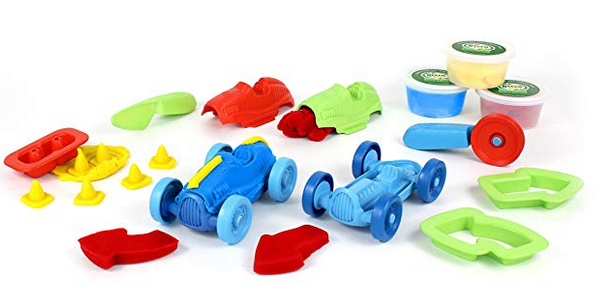 Race Car Set $5.47 (reg. $24.99)
this is an add-on item; it will ship with qualifying orders of $25 or more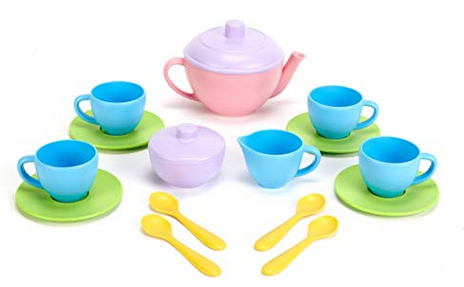 Tea Set $13.99 (reg. $27.99)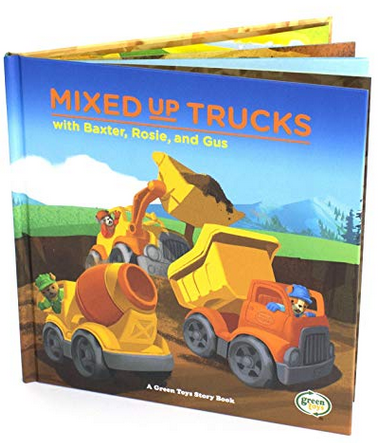 Mixed up Trucks Book $5.11 (reg. $14.99)
this is an add-on item; it will ship with qualifying orders of $25 or more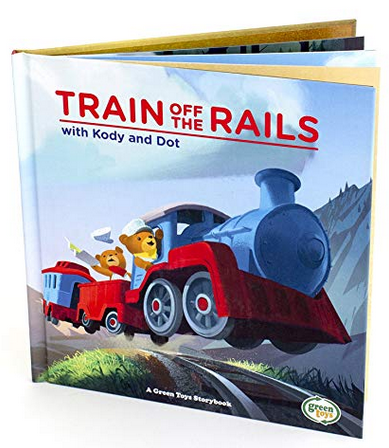 Printable Shopping List
We have some great new Lysol coupons you can print out. Use one of them at Harris Teeter where you can grab disinfecting wipes for just 67¢!
See the full Harris Teeter Ad for more great deals.
Lysol Coupons
Coupons powered by Coupons.com
Harris Teeter Deals (thru 1/22):
Buy:
Lysol Disinfecting Wipes, 35 ct., $1.67
Use:
-.50/1 Lysol Disinfecting Wipes printable
–makes it 67¢–
Buy:
Lysol Toilet Bowl Cleaner, 4 ct., $2.50
Use:
-.50/1 Lysol toilet bowl cleaner product printable
–makes it $1.50–
Today only, get Free Shipping on all shopDisney orders with code FREESHIP at checkout!
Plus, right now you can grab items up to 60% off during the Twice Upon A Year Sale. Choose from clothing, accessories, toys and more!
Deal Ideas: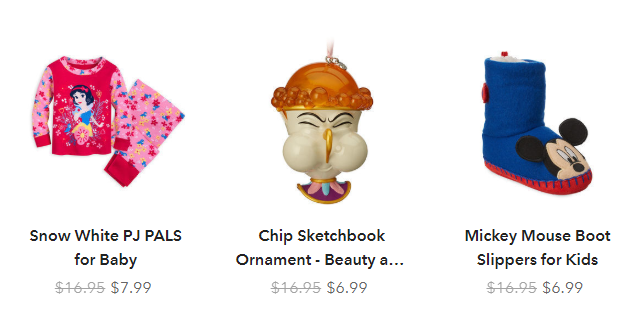 Free Shipping ends today. Twice Upon A Year Sale available for a limited time.
See more online shopping deals!
Don't miss the Gymboree MLK Extended Sale with 50% off the entire site and Free Shipping!
The 50% off discount also includes markdowns, so make sure to check through those items for big savings. Prices are marked, so no coupon code is necessary at checkout.
Deal Ideas:
(prices after 50% off)
Baby Girls Striped Dress, $10.49 (reg. $44.50)
Girls Ribbed Heart Dress, $6.49 (reg. $34.50)
Boys Thermal Tee, $7.49 (reg. $19.50)
Deal ends 1/21
See more clothing deals!