This week only for the big Sam's Club Savings Week, Sam's Club members can get discounted gift cards!
Select $50 value gift cards are only $37.50, or $100 gift card packs are $75. Choose from Krispy Kreme, Cold Stone, Smash Burger, Build A Bear and a number of other stores and restaurants.
Deal Ideas:
Cold Stone Creamery $30 Value Gift Cards – 3 x $10, $22.50
$100 Build-A-Bear Workshop for $75
or
$50 Build A Bear Workshop, for $37.50
Spotify 12 Month Subscription Card, $98.98 (reg. $120)
Bubba Gump Shrimp Co. $90 Gift Card – $67.48
Shipping is free on all gift cards. Read More→
Printable Shopping List
Heading to Target? Be on the lookout for these Target unadvertised deals! Get Garnier shampoo for 99¢, 50% off steak and roast, FREE Quorn nuggets, and more.
Look through the full Target weekly ad to see all the current deals.
Gift Card Deals
Free First Aid Kit Bag WYB (3) First Aid Products (ends 8/8)
Band-Aid Bandages, 10-20 ct., $3.29
-$1 off Band-Aid brand adhesive bandages Tough Strips, Skin-Flex, Infection Defense, Flexible Fabric, Hydro Seal, Water Block, and decorated; excl trial, limit 1, SS 07/19
(makes it $2.29)
Neosporin Ointment, .5 oz, $4.99
-$1 off Neosporin ointment printable
(makes it $3.99)
Benadryl Topical Cream, 1 oz, $4.39
Johnson & Johnson Non-Stick Pads, 10 ct., $2.99
Band-Aid Cushion Care Gauze Pads, 10 ct., $1.49
Band-Aid Medical Cloth Tape, 10 yd, $2.79
Visine Dry Eye Drops, .5 oz, $3.99
-$10 Visa Gift Card WYB $20 in Imodium, Lactaid, Pepcid or Visine products, Online (EXP 8/2) rebate
Imodium A-D Caplets, 12 ct., $5.99
Imodium A-D Softgels, 24 ct., $11.59
-$10 Visa Gift Card WYB $20 in Imodium, Lactaid, Pepcid or Visine products, Online (EXP 8/2) rebate Read More→
Printable Shopping List
Target has a giftcard deal right now on personal care items.  One deal you could get is Rohto Dry-Eye Relief for just $2.07 each when you use a printable coupon and two Target Circle deals!
You'll find the $5 Target Gift Card coupon in this week's Target Ad or inside the Target App. Click on Wallet and load the offer to use at checkout.  Note: You'll only  be able to use the app coupon once, so if you want to grab more deals you'll want to find the weekly ad coupon!
Target Deal (ends 8/8):
$5 Target Gift Card wyb $20 in Personal Care
Buy:
(3) Rohto Dry-Eye Relief, .34 oz, $9.99
Use:
(2) -$5 off Rohto Dry Aid eye drops printable
-$5 Target GiftCard with beauty and personal care purchase of $20+,, Target app Wallet (exp 8/8) in-ad or mobile app
-15% off Rohto Eye Drops, any, Target Circle eCoupon
-$5 off Rohto Dry Aid Eye Drops, Target Circle eCoupon
Total Due: $11.22
Get Back: $5 Target Gift Card
Makes it $2.07 each!
Check out the full Target ad for more great deals.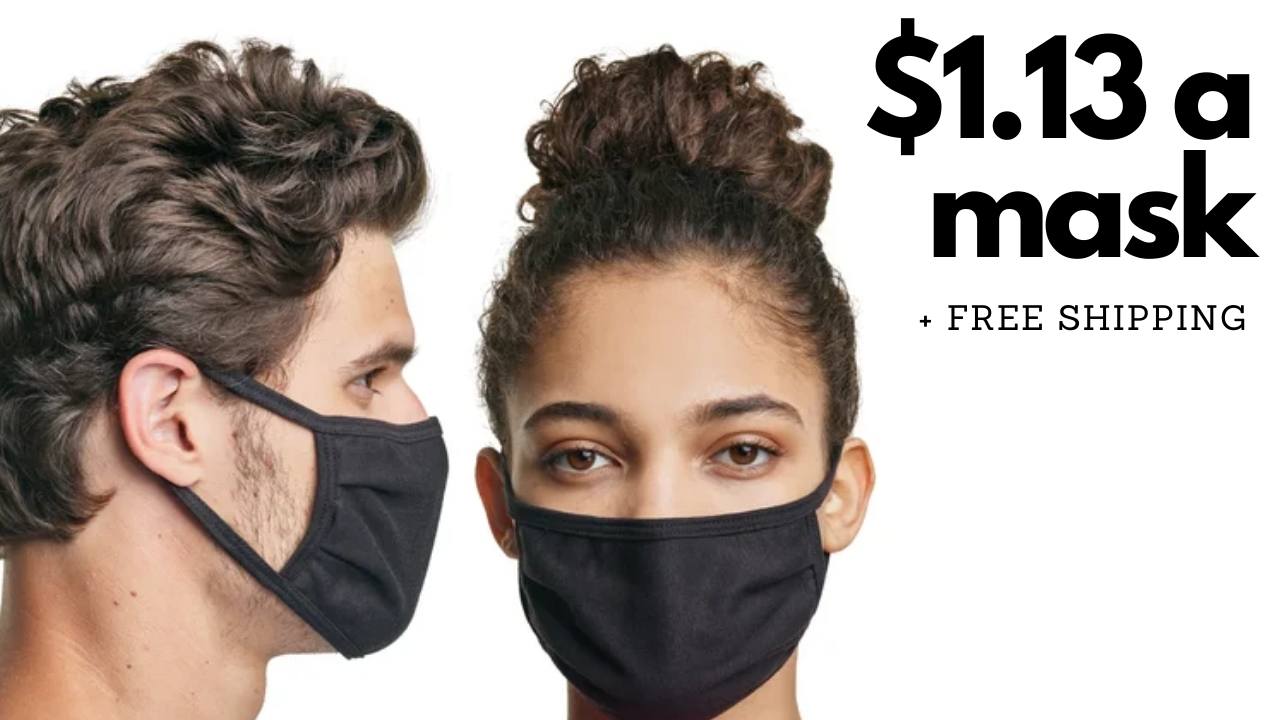 Head on over to Hanes where you can stack two coupon codes with a stale and get 10 cotton face masks for only $13.13 shipped!!
The masks are on sale 30% off when you place them in your cart.  Then add in code FFMASKOCT for an additional 25% off and code STAYSAFE to get free shipping!
Grab a 10 pack of their non-medical-grade masks that are washable and reusable, making it $1.13 per mask.
With three layers of coverage, their breathable, 100% cotton mask features Cool Comfort moisture-wicking fabric.  They also have adjustable nosepieces to help fit better.
Deal Idea:
Buy:
Hanes Wicking Cotton Masks 10-Pack $25
Use:
-30% off sale in cart
-25% off with FFMASKOCT
-free shipping with STAYSAFE
makes it $13.13 shipped

See more online shopping.
I've got a fun way to earn some side money and snacks!  Amazon Prime members can enroll in a new Snap'd & Stream free rewards program.
When you watch 5 hours of select video content you'll get a $5 Amazon Prime Video credit and $5 Cheez-It Credit to use on Cheez-It products sold on Amazon.  You do need to enroll before watching so your screen time counts.
Watch any of these movies this month and then come back next month and get more rewards and a new set of movies to watch!  All movies are free for Prime Members.
This month's movie selection:
Knives Out
Mission: Impossible Fallout
Mission: Impossible Ghost Protocol
BumbleBee
Top Gun
Avengers
Spider-Man 3
Captain America The First Avenger
Iron Man 2
Transformers: Dark Side of the Moon
Super 8
Out of Time
Stargate
Anaconda
The Core
Remember all you need is to watch 5 hours, so pick 2-3 movies and you'll get rewarded for your movie time!
See more Amazon deals.
Printable Shopping List
KIND Nut Butter-Filled Bars are on sale at Target right now, and we have an Ibotta rebate to pair in to get bars for FREE right now!
Tip:  you'll find these bars in the refrigerated section!
Target Deal:
Kind Nut Butter Bar, 1.75 oz, $1.50
(ends 8/15)
-$2.49 off KIND Nut Butter Bar, refrigerated, excl Nut Butter Filled Snack Bars, at Target, Ibotta mobile app
(makes it FREE + profit)
Check out more great Target deals. 
You've still got a chance to get an Echo 3rd Generation for just 99¢ or an Echo with Clock for $9.99 when you buy two months of Amazon music!
Grab the Echo with Clock for just $9.99 wyb 2 Months of Amazon Music for $15.98. This bundle has a value of $75 and is 50% off the normal price on the Echo!!  
You can also get an Echo 3rd Generation for just 99¢ after you buy two months of Amazon music for $15.98.
You can cancel Amazon Music at any point.  If you don't cancel it will renew monthly for $7.99 a month.
Note: This is offer is only good for users that have not done an Amazon Music trial.  (If you don't see it as an option then your account is not eligible.)
Deal Ideas:
Amazon Echo with Clock and Two Months of Amazon Music on Auto-Renewal – $25.97 (reg. $75.97)

Amazon Echo 3rd Generation and Two Months of Amazon Music on Auto-Renewal – $16.97 (reg. $65.97)
This deal is available for a limited time.
Read More→
Right now, Cents of Style is offering buy one, get one FREE tops. All you need to do is add two select tops to your cart and use code B1G1BASICS. Mix and match!
Even better, shipping is FREE!
These tops come in TONS of colors, styles and sizes S-3XL and are perfect styled with your favorite pair of jeans, cardigan and sneakers or with a pencil skirt and your favorite pair of heels!
BOGO and FREE SHIPPING makes this deal a no brainer, who wouldn't want 2 shirts (or more) for $19.95?!
Deal Ideas:
Wyatt Rolled Sleeve Tunic, S-XL, $29.95
Becca Striped Top, $24.95
Mckenzie Box Knit T-Shirt, $19.95
This deal ends Sunday 8/9.
See more online shopping deals. 
Join me in just a few minutes for our weekly Monday Night Q&A session, starting at 8:30 pm.
I know there are many folks that are trying to cut their budgets and either just jumping into grocery savings & deals or trying to get back into the game after years off…
Tonight my goal is to give you the basics for saving 60%+ off your groceries.  We will decode the foreign language of coupons, and help it to all click.
Feel free to bring any other money saving questions you have too!
You can watch and ask questions right here, or head to facebook and watch/comment there. Whatever is easiest for you.
« Back to Most Recent