Want to own the new Disney Frozen 2?  How about getting completely FREE after cash back!!!
Through Sunday night, TopCashBack is offering a huge perk for new users!!  When you go through this link, and spend at least $19.99 or more on anything from Best Buy you'll get $20 in cash back in your TopCashBack account!
Frozen 2 on Blu-ray/DVD/Digital is currently $19.99!!  Grab the movie and get an easy $20 bucks back!!
TopCashback is a money-saving website that awards cash back for your everyday purchases at over 4,000+ online stores.  New members can claim this special cash back offer by following the directions below:
Step 1:
Using this link, signup for a FREE TopCashback account.  Note: This offer is for new TopCashback members only.
Step 2:
Follow the directions and link listed on the offer page to purchase at Best Buy.   You must spend at least $19.99 to receive $20.00 cash back.
Step 3:
Within 7 days of purchase, $20 will appear in your TopCashback account. You'll be able to withdraw this within 14 days of purchase.  You can withdraw the money straight to your checking, PayPal, or claim as gift cards.
Important: Check your email to confirm your email address. Click on the link in your email to authenticate your new account.
Terms & Conditions:
Today is your last chance to get crazy good clearance deals at Old Navy!!
Old Navy is offering any extra 50% off everything, including sale items!  Plus you'll get free shipping on any $25 order before the sale… so really free shipping on any $12.50 order!
There is on coupon code needed, the extra 50% off will show in the cart at checkout.
If you use an Old Navy credit card you can also get an additional 10% off with code ENJOY.
Tip: During checkout you may need to change the shipping offer to the free option.
Here are a few ideas of deals you can get:
Men's Graphic Short Sleeve Tee, $6.97 (reg. $14.99)
-50% off
makes it $3.48

College Tees for All Ages, starting at $14.99
-50% off
makes it $7.49
tip select the style you want and then you'll see all teams offered
Printed Flip Flops, $3 (reg. $4.99)
-50% off
makes it $1.50

If you need baby stuff, head to Target where they're offering a FREE $20 gift card when you buy $100 in select baby items.
This deal is valid on diapers, wipes, and training pants. They're bound to have the stuff on your list.
Note that this deal is valid on same-day services only – same day pickup, drive up or same day delivery. So order online and pickup later. Your gift card will be shipped to you after you have picked up your order.
Tip: The $20 gift card equals 20% off your order on its own, but because it's a gift card deal you can still stack manufacturer's coupons, Target Circle offers and rebates to get an even better deal. Plus, RedCard members save an additional 5% off!
Deal Ideas:
Luvs Ultra Diapers, giant pack, 104-210 ct., $24.99
Pampers Diapers, jumbo pk., $8.99
Up & Up Diapers, small pk., $4.99
 This deal is available until 3/28. Choose FREE in-store pickup, drive up, or same day delivery at checkout.
Through 4/9 you can watch over 1,300 classes completely FREE.  Pick classes on art, sewing, cooking, dance, fitness and more.  They have even released new family classes where you all learn a skill together!
Bluprint offers world-class experts, classes for all skill levels, and learning that fits your lifestyle, whether you have two minutes or two hours.  You can learn to bake, cook, paint, knit…
Their teachers also include some big names you will love to learn from.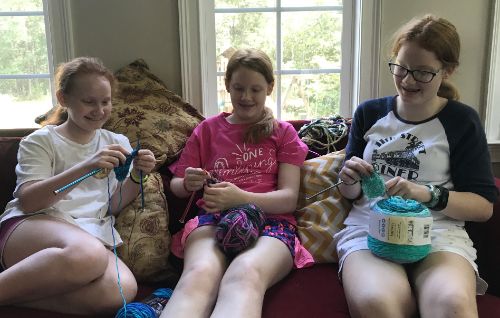 Grab everyone and have the family learn a knew skill!!
See more online shopping.
Printable Shopping List
Here are the Bi-Lo unadvertised deals from this week. Get C2O Coconut Water for 59¢, Nature Valley protein bars for $1.64, and more.
Note: Bi-Lo stores are currently open from 8:00AM to 8:00PM, though the first hour (8-9) is dedicated to seniors and high-risk individuals.
Closeout Deals
Suave Kids 2 in 1 Shampoo + Conditioner, $1.24
-$1.50 off Suave Kids Hair product, excl twin packs and trial, limit 2, RMN 03/29
(makes it FREE)
Blue Bits Dog Treats, $4.74
GE LED 40W 4.5W Lightbulbs, 2 ct, $7.50
GE LED Soft White 4W 25W Lightbulb, 1 ct, $3.99
Buy One Get Ones
Suncrest Country Ham Slices, 10 oz, at $4.99 ($2.49)
(ends 12/31)
Evolve Oven Baked Dog Biscuits, at $3.99 ($1.99)
(ends 6/16)
C2O Coconut Water Pure , 17 oz, at $2.19 ($1.09)
(ends 6/23)
-.50/1 C20 Sparkling Coconut Water, any, Ibotta mobile app
(makes it 59¢)
Caulipower Pizza Crust, 12 oz, at $8.49 ($4.24)
(ends 3/29) Read More→
This sale has been extended!!
Through Friday 3/27, get an extra 30% off Vera Bradley Outlet sale items! You'll also get FREE shipping on all orders. Prices start at $9.45!
The extra 30% off discount will be taken off at checkout, so the prices you see on the site will get even better!!
Note: to view the Vera Bradley online Outlet store you might be asked to enter your email address. 
Deal Idea:

Vera Bradley Backpacks as low as $32.50 (reg. $108)
– 30% off at checkout
Makes it $22.75 shipped!
Vera Bradley Style on the Go, $23.50 (reg. $78)
-30% off at checkout
Makes it $16.45 shipped!
Escape Wristlet, $13.50 (reg. $45)
-30% off at checkout
Makes it $9.45 shipped!
Offer valid through 3/27. Shipping is FREE on all orders!
Read More→
Printable Shopping List
Here are the Publix unadvertised deals I found this week. Get Mission corn tortillas for 9¢, Publix soda for 42¢, and more.
Note: Publix stores are currently closing at 8:00PM. Also, seniors aged 65 or older can shop exclusively on Tuesdays and Wednesdays from 7:00AM to 8:00AM.
Clearance Deals
Equal Plus Sweetener, 100 ct, $1.50
-$2 off Equal Plus product printable
(makes it FREE)
Love Grown Strawberry Power O's, 10 oz, $3.19
-$1 off Love Grown Kids Cereal, 7-9.5 oz, at Publix, limit 3, Ibotta mobile app
(makes it $2.19)
Splenda with Fiber, 4.3 oz, $3.50
-$1 off Splenda product printable
(makes it $2.50)
Born Sweet Zing Organic Stevia Sweetener, 80 ct, $3
Steaz Organic Prickly Pear Water, $1.14
Buy One Get Ones
Belgioioso Mascarpone Cheese, 8 oz, at $4.99 ($2.49)
Belgioioso Fresh Mozzarella Cheese, 16 oz, at $8.99 ($4.49)
Nasoya Egg Roll Wrappers, 16 oz, at $2.99 ($1.49)
-.75/1 Nasoya Product printable
(makes it 74¢) Read More→