There's a pretty SWEET JEWELRY SALE happening at Rue La La. Pandora CHARMS, BRACELETS, RINGS AND MORE are 60% off!
With Rue La La, you pay $9.99 shipping on your first order, then you get FREE SHIPPING on all orders placed for 30 days! There is also an option to pay $50 for an entire year of free shipping.
Deal Ideas:

Love & Hearts Silver CZ Openwork Heart & Family Tree Charm – $21.99 (reg. $55)

Moments Silver Snowflake Bangle Bracelet, size 19 – $ 33.99 (reg. $85)

Silver Pearl Collier Necklace – $35.99 (reg. $90)
This offer is good through 6/15. Shipping adds $9.99, but you will enjoy free shipping for the next month!
See more ONLINE SHOPPING DEALS!
Macy's Lowest Prices of the Season Sale ends tonight! This is your last chance to save up to 70% on top brand luggage sets.
Shop for the perfect travel companions for yourself and the kids! Find deals on Samsonite, TravelPro and more!
Deal Ideas:

Samsonite Uptempo 2-Pc. Softside Luggage Set – $197.99 (reg. $600)

Hillsboro Expandable Rolling Hardside Collection Set, 4 Piece – $97.99 (reg. $340)

Traveler's Club Chicago 3 Pieces Expandable Spinner Luggage Set – $147.99 (reg. $460)

Delsey Raspail 21″ Rolling Carry-On Duffel – $99.99 (reg. $200)
This sale ends tonight, 6/4. Shipping is free with orders of $25+ for Star Rewards Members (free to join).
Read More→
Printable Shopping List
Stock your vitamin cabinet!
We have a stacking deal available with the Publix Extra Savings event that will make Centrum Supplements as low as $4.49!
Summer is here, which means a break from school (yay!). While your mind probably automatically goes to beach, sun, and sand, for students who are struggling or need a little extra practice, this is a great opportunity to catch up. For summer learning, I like to skip all the extra things and just focus on the classic three Rs: reading, (w)riting and (a)rithmetic!
I feel like I have to add a little disclaimer here—I am by no means suggesting your child should sit and do school work for 8 hours a day during the summer. He or she needs a chance to ride a bike, go swimming, and chase fireflies. Up to an hour per day should be plenty (depending on their age and the number of subjects you want to focus on). Keep in mind that many children who struggle with school often grow to hate it. The goal for the summer is to make learning fun and interesting so no one involved is miserable!
Top Resources for Summer Learning
Reading
One of the best ways to help your child master reading to read to them and with them. Take them to the library and help them pick out some books that are on their reading level and some that are slightly above. If you want help picking out just right books, you can ask a librarian or read these tips.
Once you have your books, it's time to set aside uninterrupted quiet time to read. As adults, when a child comes to a word they do not know, our first response is often to say, "Sound it out." I've done it too, but this is usually not helpful. Instead, the very first thing you need to do is wait. Give them time to try to  figure it out. After you have waited, you can point out context clues (if it is a picture book). Help them stretch out the word and look at the letters and look for words they do know within it. For example, because can be broken down into be and cause. You can also preread the book and find the words you know they will struggle with. You can work on a few of those words with them beforehand. You can go here for more strategies to use.
If they come to more than 1 or 2 words per sentence that they don't know, that book is too hard and everyone is going to be frustrated, so come back to it later in the summer. Also, keep in mind that the goal is for them to comprehend what they are reading, so there is no need to fuss over every word.
If you have kids who already read fairly well, work with them to make a goal for the summer. Maybe you could use this list of the Top 100 Children's Books of All Time and let them pick a certain number to read over the summer.
What if you have a pre-reader? If you have a child on the verge of reading, the summer can be a great time without pressure to work on phonics and beginning reading. I spent one summer while other kids were napping teaching one of my children to read with The Ordinary Parent's Guide to Teaching Reading.
Here are some great sites to help further your kids' reading skills:
In addition to reading to them and with them, a great thing you can do to encourage early literacy skills is to… let them write! Read on for more help in that area.
Writing
The more you can incorporate writing into everyday life, the better. Have your kids write letters to Grandma, write shopping lists, or write instructions. Try to focus on things that interest them and don't correct every mistake in their writing. It's best to focus on one or two things per piece that they can work on (like punctuation or capitalization). Most importantly, do not obsess over spelling because invented spelling is a great part of early literacy. Refuse to spell words for them and instead encourage them to stretch it out like bubble gum. You can go here for many helpful tips on invented spelling.
Journal Buddies is a great site for writing prompts. They have thousands of writing and journaling prompts and ideas so you are sure to find plenty that suit your child's interest.
 Another fun idea for writing is to have a journal (like this one) between mother or father and the child where you can write letters and stories to one another.
Math
The key to math is to practice. You can use everyday objects that you have around the house to count, add, and subtract throughout the day. You can also play board games like Chutes & Ladders (practice with numbers 1-100) and Hi Ho Cherry-O (basic math skills). For older children, Monopoly is a great option.  The more authentic ways you can incorporate math into everyday life the better. (One of my personal favorites is to let them help coupon and figure out how much things will be.)
A great website for math is Math Playground. It's electronic and game-based which automatically makes it appealing to most children. There are activities for 1st grade to 7th grade. For older students, Cool Math has pre-algebra, algebra, and pre-calculus.
Other Stuff
While you don't want to force your kids to sit inside doing workbooks all day, you can find lots of inexpensive workbooks on Amazon for whatever skill your kids need to work on. I love any and all Kumon workbooks and this handwriting book looks super fun (for boys or girls!).
What are your favorite educational resources for summer learning?
For more ideas, check out our list of 16 Kids' Summer Learning Apps and Websites.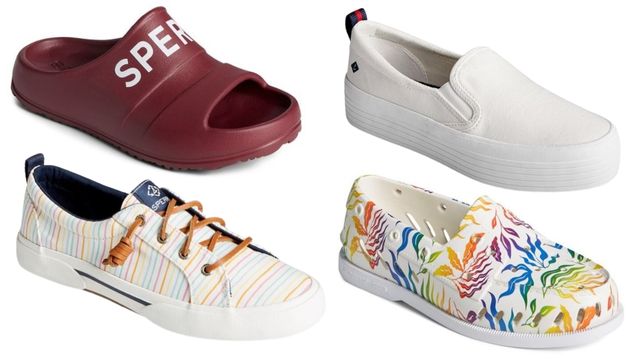 Love Sperry shoes? Today only, head over to Zulily where you can get up the highly-rated Sperry shoes starting at just $19.99. You can score up to 75% off!
Deal Ideas:
Cordovan Top-Sider Float Slide $24.99 (reg. $40)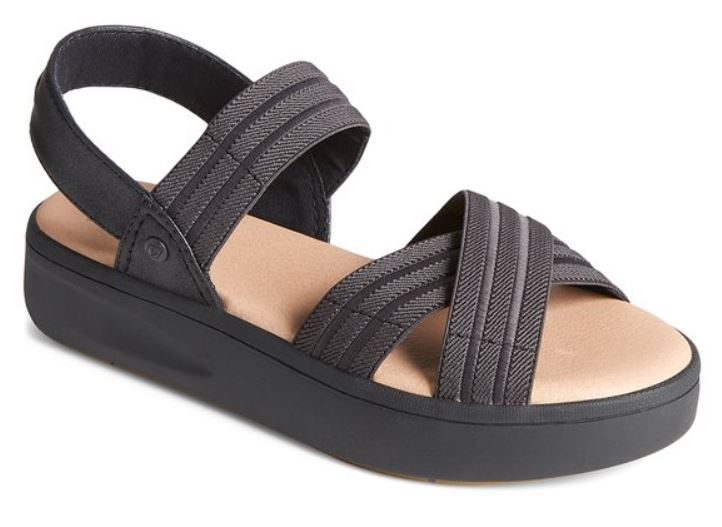 Black Bayou Platform Sandal $32.99 (reg. $70)
This deal is good through tomorrow morning, 6/5, at 9am EST. Pay $5.99 for shipping and then all orders placed the rest of the day ship free.
See more online shopping deals!
Printable Shopping List
This great freebie is back with the new Publix Extra Savings Event that starts today.  Use a new store coupon to stock your medicine cabinet with Band-Aid NonStick Pads for FREE!
If you need to stock up on other Band-Aid products too, submit for this Buy $20 & Get $5/Buy $30 & Get $10 rebate and you could potentially make this freebie a Money Maker!
Publix Band-Aid Deal (ends 6/16):
Johnson & Johnson Band-Aid Non Stick Pads, 10 ct, $1.99
Band-Aid Hurt Free Paper Tape 1 ct $2.99
-$10 off Johnson & Johnson wyb $30 Imodium, Motrin, Zyrtec, Benadryl, Band-Aid, Neutrogena, Aveeno, Listerine, Johnson's Baby, Tena, Pepcid, Zarbees, Maui Moisture, or OGX items, excl trial size, Publix eCoupon
-$1 off Band-Aid Brand Adhesive Bandages or First Aid products, or Neosporin items, excl trial, limit 1, Save 04/30
-$2 off Band-Aid Brand or Coach 1-100 ct or Neosporin .26-1 oz (Excluding Trial/Travel Size), (Publix Coupon), Extra Savings Flyer printable
(use store, makes it FREE)
Find more great Publix deals in the weekly ad.
This post is sponsored by P&G.  All opinions are my own.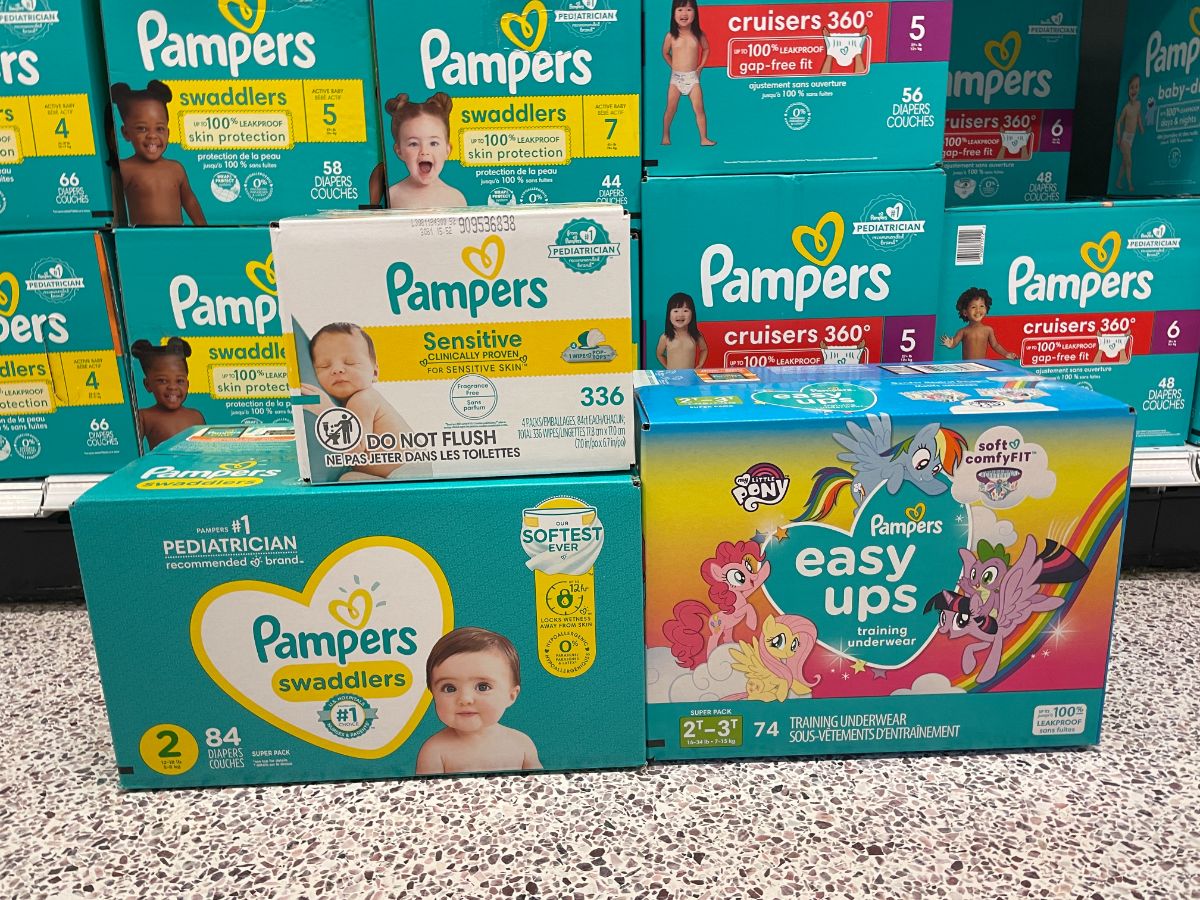 Head to Publix through June 6th (or June 7th in Florida) to get stocked on Pampers Diapers, Easy Ups and Wipes!
When you buy $40 in participating Pampers Diapers, training pants and wipes you'll get $10 off your total purchase.  The discount will apply off the non-P&G items in your cart, so grab any other grocery items you need too.
Stock up on these participating items:
Pampers Diapers,  42 to 96 count
Easy Ups Training Pants, 56 to 74 count
Ninjamas, 34 to 44 count
Pampers Wipes 112 to 504 count
This includes any Pampers diapers from Swaddlers to Cruisers to Overnights!  So grab the variety you love and enjoy the savings.
We also have Publix digital coupons for select Pampers products, load any you might want now!  Some will expire before the offer ends though, so shop soon!
Here's a deal idea based on prices in my store:
Buy:
Pampers Swaddlers Diapers, 50-84 ct., $29.99
Pampers Sensitive Wipes, 336 ct., $14.99
Total Due: $44.98
+ get $10 off the rest of your groceries!
Save even more by uploading your Publix receipt to StockingSpree.com you'll earn a $10 Publix gift card for every $50 you spend in participating products (and Pampers are included)
Get ready for all your summer produce deals!! Through June 10th, you can get FoodSaver bags or rolls all on sale Buy 2 Get 2 Free!
Mix and match to get the items you need.
To get the deal, sign up to be a Freshbucks member (free to join). Plus, you can earn 3x rewards on your purchases to get future discounts.
Deal Ideas:

Buy:
(4) FoodSaver Pint-Size Vacuum-Seal Bags, 28 Ct – $11.99 each
makes it $6 each

Buy:
(4) FoodSaver Quart Vacuum Seal Bags, 44 Ct – $27.49
makes it $13.75 each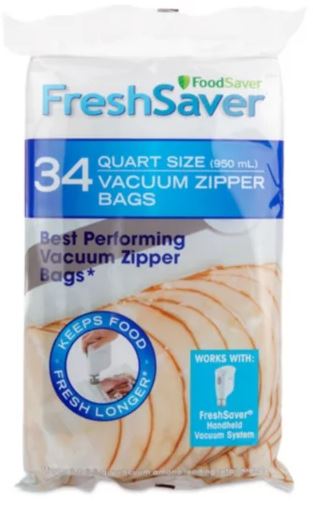 Buy:
(4) FoodSaver Vacuum Zipper Quart Bags, 34 Ct -$19.99
makes it $9.99 each
This deal is good through 6/10. Shipping is free on orders $50 or more.
See more household deals!
Printable Shopping List
Looking to stock up on an easy, healthy snack?
Head into Publix this week and get a great price on Blue Diamond Almonds!  Use a eCoupon with their B1G1 sale to get almonds for only $3.59.
Publix Blue Diamond Deal (ends 6/6 or 6/7):
Blue Diamond Almonds, 14-19.2 oz, B1G1 at $10.19 ($5.09)
-$1.50 off Blue Diamond Almond bags, 12 oz+, excl cans, Publix eCoupon
(makes it $3.59)
See more Publix deals!