Today only catch a sweet chance to try Kiwi Co. Crates!!
Any first time customers can get a free KiwiCo Crate. You will just need to pay $4.95 shipping.
Pick from any of these crates above.
After the first month, your future crate will be $23.95 a month but you can pause or cancel at anytime. Choose from different crates based on age. Grab a Koala Crate for the little ones 2-4 up to the Doodle Crate for up to 16 years old.
One free trial per household.
See more Freebies.
Up your savings with the Acorns app!  Plus right now when you open an account and deposit at least $5 you'll get a $25 bonus added to your account!!
Acorns is a great way to start saving money for big or little goals!
Acorns rounds up your purchases from any accounts you link and automatically invests them for you.  While it seems like small amounts, it really starts to add up at 40¢ here and 60¢ there.
You don't need to know anything about investing, they will ask a few questions and automatically set you up on an investment plan.
I started an account a couple years ago and have quite a chunk put aside!   I've also earned an average of 10% on my investments!!  That's more than my bank savings account would make all year!
You can do weekly or monthly investments starting at $5 a month if you want to put a little bit more in savings (this isn't required).  I love the weekly investments because they feel small and doable and really add up!  I have mine set to $10 a week which is an extra $520 a year in savings.
Acorns does have a fee of $3 per month.  You will get all the features you want and get a great start on building up your savings.  You can even set up extra accounts including anIRA retirement account all under the basic plan.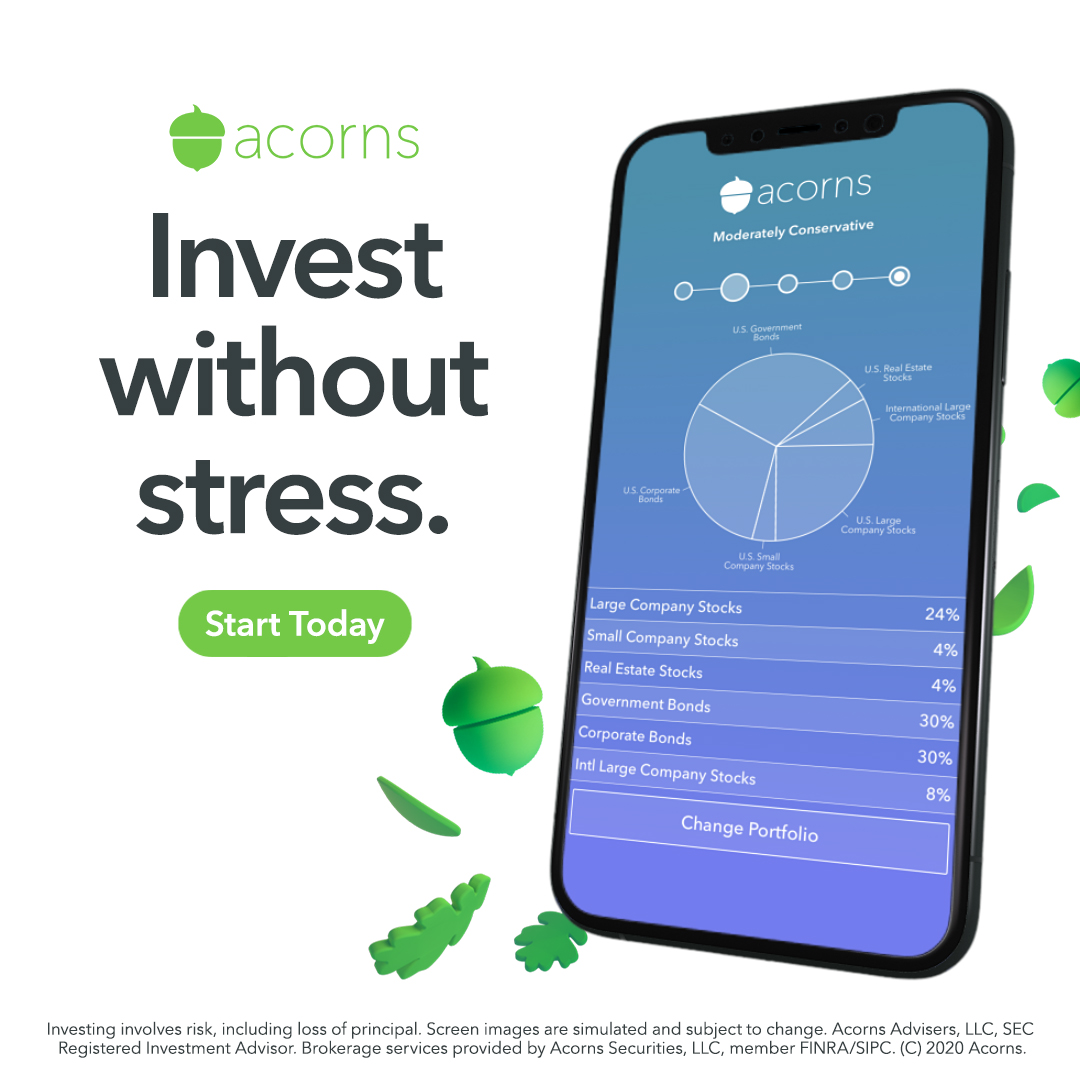 Save Even More:
When you sign up they will have you link one account.  After you finish, log into your account and link any other accounts you use regularly.  You can link checking accounts, and credit cards.
Printable Shopping List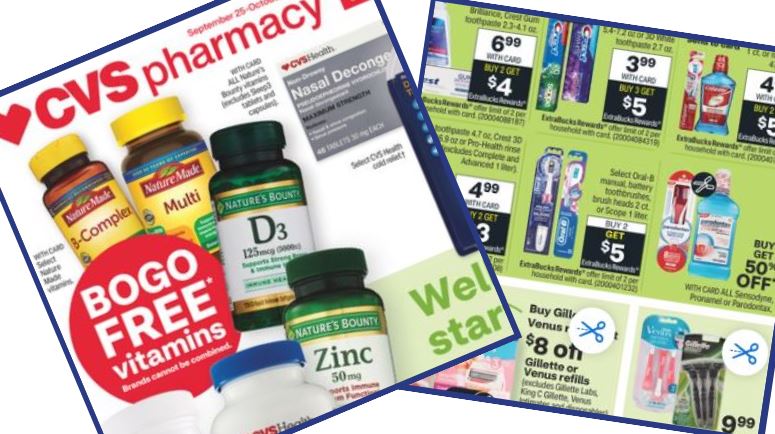 Here are the deals from the new CVS ad that will start on Sunday, 9/25. Get FREE Glucerna snack bars, Head & Shoulders shampoo for $1.89, and more.
Extra Care Deals – Pharmacy
$8 ECB WYB $25 CVS Health Pain Relief, , limit 1
$5 ECB WYB $15 CVS Health Allergy Relief, , limit 1
$5 ECB WYB (2) Prevagen Products, Any, , limit 1
Prevagen, 30 ct., $42.99
(buy (2) 30 ct., makes it $40.49 ea. after ECB)
$4 ECB WYB (1) Nature Made Wellblends, 24-54 ct., , limit 1
-$3 off Nature Made Wellblends printable
-$3 off Nature Made Wellblends, Coupons.com (EXP 9/28) mobile app
$5 ECB WYB (1) CVS Health 400 Series Blood Pressure Monitor or Pulse Oximeter, , limit 1
$5 ECB WYB $20 Emergen-C Vitamins, , limit 1
-$2 off Emergen-c or Emergen-Zzz product (sign up), 8 ct.+ printable
-$1 off Emergen-C gummies 8-ct+, Save 09/25
$10 ECB WYB (2) Ensure Shakes or Any Glucerna, , limit 1
Ensure Plant-Based Protein, 4 ct., $12.99
Ensure Complete Shakes, 4 ct., $12.49
Glucerna Mini Treats Snack Bars, 6 ct., $5.99
Glucerna Snack Bars, 5 ct., $6.79
Glucerna Classic Shakes, 6 ct., $12.99
-$3 off Glucerna Products (sign up) printable
-$3 off Ensure product (sign up) printable
-$3 off Ensure Complete, Max Protein, High Protein, Enlive, Clear, or Plant Based Protein multipacks, limit 2, SS 08/28
-$3 off Glucerna product, limit 2, SS 08/28
(buy (2) Glucerna Mini Treats Snack Bars 6 ct., use (2) $3 off, makes both FREE + profit after ECB) Read More→
Right now at Amazon, get an easy deal on household essentials! Buy two select items and get $5 off! Choose from items like laundry care, household cleaners and more.
There's no code needed. Just add (2) select items to your cart and the $5 will come off automatically at checkout.
Plus, choose subscribe and save for eligible items at checkout and save an extra 5-15% off! You don't have to buy (2) of the same product, feel free to mix and match!
Some of the items you can choose:
Gain Fireworks Laundry Scent Booster Beads $11.02
– Save $5 wyb (2)
Makes it $8.52 ea.
Cascade Platinum Dishwasher Pods $11.99 ($13.45)
– Save $5 wyb (2)
Makes it $9.49 ea.

Tide PODS Laundry Detergent Soap Pods $21.24
– Save $5 wyb (2)
Makes it $18.74 ea.

This deal is good for a limited time. Shipping is free on orders $25+ or free with Prime.
Read More→
Hurry to Old Navy to score $6 Pajamas for Babies and Toddlers today only! Keep baby warm with these footed one-pieces!
There are plenty of sizes available, but these are selling fast, so click on over there to grab what you need.
This offer is good today only, 9/23. Shipping is free for Rewards Members with orders of $50+.
See more ONLINE SHOPPING DEALS!
Printable Shopping List
Head to your store to look for these Kroger unadvertised deals! This week I found canned vegetables for $1, Schick razors for 99¢, and more.
Closeout deals will vary by store. Look through the full Kroger weekly ad to see all the current deals.
Closeout Deals
Campbell's Oven Sauces, 12 oz, $1.89
Progressive Chicken Noodle Soup Mix, 7.2 oz, $2.49
Progresso Minestrone Soup Mix, 7.5 oz, $2.74
Knorr Selects Chicken Flavor Bouillon, 14.1 oz, $3.49
Maple Grove Farms of Vermont Fat Free Wasabi Dijon Dressing, 8 oz, 55¢
French's Honey Dijon Mustard, 12 oz, $1.74
Kona Coast Island Teriyaki Marinade & Grilling, 15 oz, $2.39
Private Selection Craft BBQ Sauce, 15.3 oz, $2.39
Minute Mushrooms Marinated Mushrooms, 6 oz, $2.30
Giorgio Canned Mushrooms Pieces and Stems, 4 oz, 90¢
Giorgio Sliced Mushrooms, 6 oz, $2.30
Seventh Generation Disinfecting Wipes, 35 ct., $2.74
Black + Decker Crisp'n Bake Air Fry Digital 4-Slice Toaster Oven, $59.99
CurlyKids Super Detangle Shampoo, 8 oz, $2.51
CurlyKids Curl Defining Lotion, 6 oz, $1.60
CurlyKit Super Detangle Spray, 6 oz, $2.39
Mixed Chicks Deep Conditioner, 8 oz, $8.39
Mixed Chicks Leave-In Conditioner, 10 oz, $11.99
Alaffia Curl Activating Cream, 8 oz, $7.79
Difeel Pure Argan or Tea Tree Oil, 1 oz, $3.59
Camille Rose Almond Jai Twisting Butter, 8 oz, $10.19
Aunt Jackie's Oh So Clean! Moisturizing Shampoo, 8 oz, $3.59
Aunt Jackie's In Control Anti-Poof Moisturizing & Softening Conditioner, 9 oz, $2.40
Wakati Shampoo or Conditioner, 8 oz, $6.59
Mielle Organics Babassu Conditioning Shampoo, 8 oz, $7.79
Mielle Honey & Ginger Styling Gel, 13 oz, $7.79
Twist Boss Bounce Styling Cream, 8.5 oz, $4.40
Bronner Bros. Pump it Up! Super Hold Styling Spritz, 8 oz, $2.87
Carol's Daughter Curl Quenching Shampoo or Conditioner, 10-12 oz, $7.79
The Doux No Scrubs Shampoo, 8 oz, $7.79
Cantu Men's Collection 3 in 1, 13.5 oz, $3.29
-$1.50 off Cantu hair care or skin care item, excl single-use packettes, trial/travel size printable
-$1.50 off Cantu hair care or skin care item, excl single-use packettes or trial/travel size, Coupons.com mobile app
(use $1.50 off, makes it $1.79) Read More→
"Having a baby costs so much money!"
How many times have you heard this statement? Some may answer that a newborn baby needs very little aside from loving parents. But some of the simplest necessities cost the most: diapers, clothing, a car seat, and food. Welcome to week two as we share some ideas for saving money on baby basics. (Week one was diapers).
Saving on Baby: How to Save on Baby Food
Until I had a baby, I had no idea how much time mothers spend feeding their children. In fact I'd really like to see a calculation of average time spent feeding in the first year of life. It is amazing that without some planning a family could spend the same amount on an infant as they many spend for two or three people! However, there are ways to save in each stage.
Newborns
Breastfeed as long as possible
Breast milk is perfectly formulated to meet all of baby's calorie needs. It has just the right amount of vitamins and nutrients. It contains antibodies to keep baby from illness. It is always the right temperature and requires no preparation. And best of all it is absolutely free! With the exception of a few accessories (which are merely helpful, not actually necessary) you won't spend a dime to feed your baby. Pediatricians recommend breastfeeding for at least six months, but those who continue until baby's first birthday may never need to purchase a bottle of formula. See here for more information about the health benefits of continued breastfeeding.
Find ways to save on formula
While there is no denying that breast is best in terms of cost and nutrition, some women are unable to do so for one reason or another. Also, some babies give up nursing before they are able to drink regular milk at one year and so mom must resort to formula for a few months. Formula can cost up to $40 per week or anywhere from $1000 to $2300 over a year. Many moms feel that they have to pay top dollar in order to provide baby with the best nutrition, but this isn't always the case. Here are a few ideas for cutting the cost without giving up quality.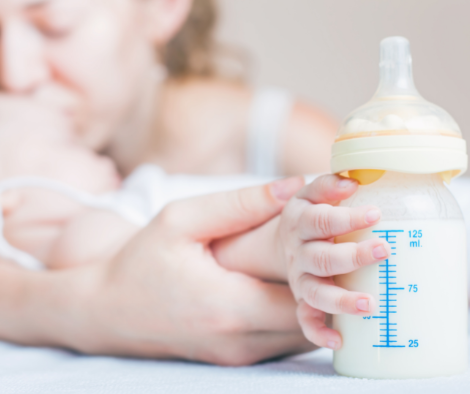 Use coupons and formula checks: The best source for coupons is the manufacturers. You can sign up for rewards programs, newsletters, samples, and checks for various amounts (these can be used like coupons toward a purchase). Use these in combination with store sales and coupons at grocery and drug stores to get the best price.
Example: Gerber Good Start reg. priced at $18.79 ($1.48/oz) at Target
-$5 manufacturer's check
Total= $13.79 ($1.08/oz)

Printable Shopping List
Do you like Chobani Flip Yogurt?  My family members are big fans!!  Use an Ibotta rebate with the B1G1 sale at Publix right now, and you'll get a 4-pack of fun yogurt snacks for just $1.29!
Publix Chobani Deal (ends 9/27 or 9/28):
Chobani Yogurt: Zero Sugar, Greek, Flip or Less Sugar 4 pk, or Chobani Daily Probiotic Drink 6 pk, B1G1 at $5.59 ($2.79)
-$1 off Chobani Probiotic Beverage, Publix (exp 9/21) eCoupon
-$1.50 off Chobani Flip Multipack, 4 or 8 ct., limit 5, Ibotta mobile app
-$1 off Chobani Greek Yogurt Multipack, 4 ct., limit 5, Ibotta mobile app
(use $1.50 off, makes it $1.29)
Check out the full Publix ad for more great deals. 
Head to Academy Sports for some fun deals on athletic footwear. Plus, shipping is free on orders of $25 when you log into your free account.
There are some great deals up to 50% off on clothing and outdoor gear as well. Be sure to shop the sale!
Deal Ideas:

Adidas Men's Lite Racer Slip-On Shoe – $22.48 (reg. $65)

Magellan Outdoors Men's Garner Hiking Boots – $12.48 (reg. $49.99)

Asics Women's Jolt 3 Running Shoes – $29.99 (reg. $54.99)

BCG Women's Step Out Slip-On Shoes – $14.99 (reg. $30)

Sperry Men's 7 Seas Sport Cupsoles Fishing Shoes – $19.99 (reg. $65)
These deals are good through 9/24. Shipping is free for Academy members (free to join). 
See more ONLINE SHOPPING DEALS!