Need deals on baby gear? Walmart has various baby clearance deals on select gear like strollers, a monitor, and more.
Walmart Deals: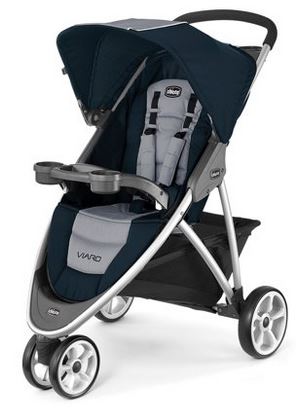 Chicco Viaro Quick-Fold Stroller – Regatta $88 (reg. $199.99)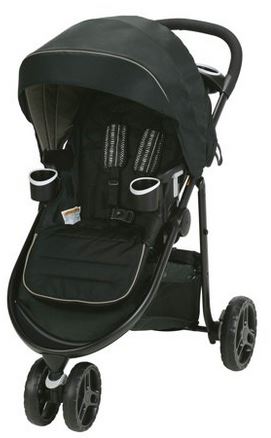 Graco Modes 3 Lite Stroller – Amari $99 (reg. $179.99)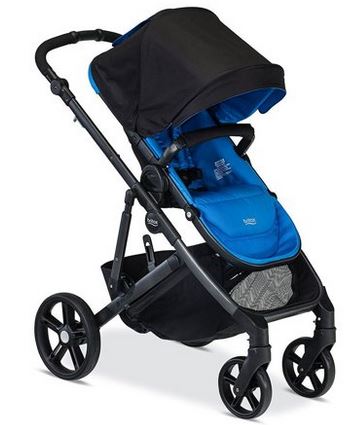 Britax B-Ready Stroller – Capri $159.99 (reg. $499.99)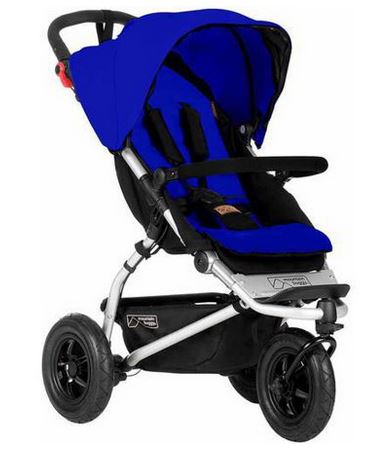 Mountain Buggy Swift Compact Stroller – Marine $199.99 (reg. $472.49)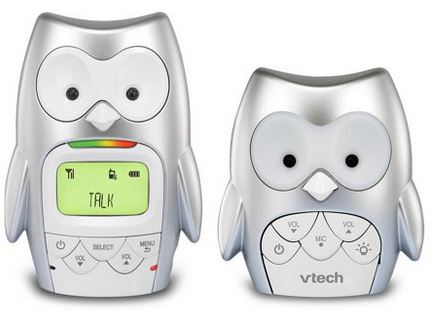 VTech Safe and Sound Audio Baby Monitor $19.99 (reg. $49.99)
Use this Amazon coupon code to get some great deals on cute toddler shoes! These Velcro sneakers are starting at $5.99 after the 40% off code.
The prices will vary based on the size and color you choose.
Amazon Coupon Code:
-use code UAYJNLS8 at checkout to get 40% off
This code is valid for a limited time only. Shipping is FREE with Prime or with orders of $25 or more.
Read More→
Hurry over to Amazon or Walmart.com where they are offering up this really popular Crayola Silly Scents Twistable Crayons for just $2.20 (reg. $4.33)!
This pack comes with 12 different colored crayons.
Price can change at anytime, so grab this deal while you can.
See more great online shopping deals!
Printable Shopping List
Head to your store to find these Bi-Lo unadvertised deals! This week I found Texas Pete for 14¢, Luzianne cold brew for 49¢, and more.
Remember that closeout deals will vary by store. Look through the Bi-Lo ad to find more current deals.
Closeout Deals
Good Foods Queso Style Dip, 99¢
Playtex Binky, 2 ct, $2.99
Spaghettio's Meatballs, 64¢
-.50/3 SpaghettioOs item, Bi-Lo eCoupon (limit reached)
-.50/3 Campbell's Spaghetti O's Products, 15.6 oz+, SS 08/11
-.60/3 SpaghettioOs products (EXP 8/30) printable (limit reached)
-.75/4 SpaghettiOs product printable (limit reached)
-.75/4 Campbell's Spaghettios, excl 4-pk, on same receipt, limit 5, cannot use with other coupons, Checkout 51 mobile app
(use .60/3, makes it 24¢ ea.)
Stubbees Whipped Raw Honey, $2.74 Read More→
Get a good deal on a laminator from Target! They're offering the Scotch Thermal Laminator with 2 starter pouches for $14.31 (regularly $17.89).
This item has great reviews and would be good for school projects and more.
This offer is valid for a limited time. Choose FREE in-store pickup (or shipping is FREE with orders of $35 or more).
See more online shopping deals!
Printable Shopping List
Head to Walgreens where you can grab a bottle of Tide detergent and Tide Pods for 49¢ each. This is by far the cheapest we've seen it in ages!!
Be sure to check your Retail Me Not insert in Sunday's paper for a $3 off coupon.
Note: This deal was in the ad as a Balance Reward deal, but stores already have notes up that it was an error and will be printing a Register Reward instead. Same deal, just different reward back.
Deal Idea (thru 8/24):
$4 RR WYB (2) select Household Products
Buy:
(1) Tide Pods, 12-16 ct., $4.99
(1) Tide Liquid Detergent, 37-40 oz, $4.99
Use:
-$3 off Tide PODS, limit 1, RMN 08/18
-$2 off Tide liquid laundry detergent 75 oz, printable
Total Due: $4.98
Get Back: $4 Register Reward
—like getting both for 98¢ or 49¢ ea.
See all the other deals at Walgreens this week.
Check out these coupons too:


Coupons powered by Coupons.com
Today only, head over to Amazon where they are offering up to 75% off select teaching supplies! Save on staplers, hole punch, folders, and much more.
Deal Ideas:

Learning Resources Transparent Color Counting Chips, Set of 250 – $4.70 (reg. $12.99)

Swingline Stapler, Commercial Desk Stapler – $5.10 (reg. $14.74)

Swingline Desktop Hole Punch, 20 Sheet Capacity – $12.63 (reg. $51.49)
This offer is for today only, 8/22.
See more great online shopping deals!
Printable Shopping List
I found some Biore Facial cleansing items on clearance at my local Publix. Use a store coupon (expires tomorrow) and an insert coupon to get this item for FREE!
See the full Publix Ad for more great deals!
Note: clearance deal vary depending on your area.
Publix Deal (thru tomorrow, 8/23):
Buy:
Biore Charcoal Cleansing Micellar Water, 10 oz, $3.34 (on clearance)
Use:
-$2 off Biore Cleanser excl trial, NOT VALID at Dollar General, SS 08/04
-$1.50 off Biore Facial Care Product 4-14 ct or 4.5-10 oz LIMIT 1, (Publix Coupon), Health & Beauty Flyer or (exp 8/23) printable
Makes it FREE!
Printable Shopping List
Here are the Publix unadvertised deals I found at my store this week! I found Stonefire flatbread for 69¢, a coffee pods box for $1.49, and more.
Remember that clearance deals will vary by store. Look through the full Publix ad to find more deals.
Clearance Deals
Clinere Earwax Cleaners, 10 ct, $2.79
Preparation H Cooling Gel, 1.8 oz, $6.49
-$2 off Preparation H medicated wipes AND any Preparation H item printable
-$1 off Preparation H product (register) printable
-$1 off Preparation H product printable
-$1 off Preparation H product printable
-$2 off Preparation H product, RMN 08/18
-$2 off Preparation H product printable
-$2 off Preparation H item, Publix eCoupon
-$2 off Preparation H product, SavingStar mobile app
(makes it $2.49) Read More→
« Back to Most Recent